NICE TO MEET YOU –
WE ARE TEAM NATIONAL
We are the team who work behind the scenes, talk to you on the phone, meet you face to face and make the magic happen.
It's a pleasure to meet you; allow us to introduce ourselves.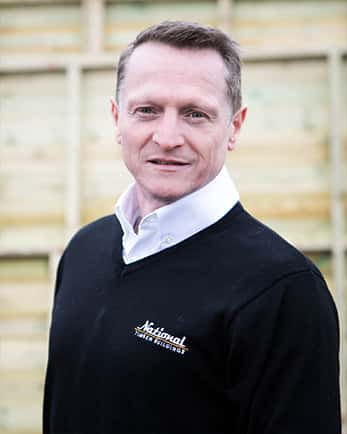 Mark Taylor
Managing Director
I love being responsible for the running of the business. General daily tasks for me include pricing, goal setting, managing finances and overseeing processes. I started out with National when I was 16 years old and moved through the divisions of manufacturing, installation, sales, and accounts, before becoming the owner in 2013. I have been here for almost 35 years now, ever since I left school!
I live locally in Kent and enjoy keeping active outside of work, playing tennis, squash and going to the gym. If I need to relax after a busy day at the office, I like to read and go to the theatre.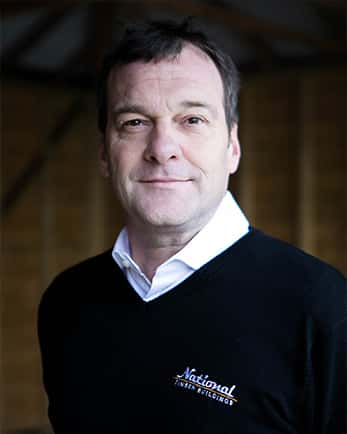 Edward Scott
Sales Director
I started out at National as a Saturday boy more than 30 years ago when I left school. I worked my way through every area of the company before I became a managing director, and I am now responsible for setting up and seeing through strategies, lead generation and client management, delivery management, and authorising clients' plans before they are sent to the workshop. I can always find solutions for clients and am known as a problem solver – receiving positive feedback from clients makes the job even better. I'm also a dab hand at predicting the winner of the Grand National, so if you need any tips you know where I am…
I live nearby and my main interests outside of work are visiting new places, watching live sport and socialising.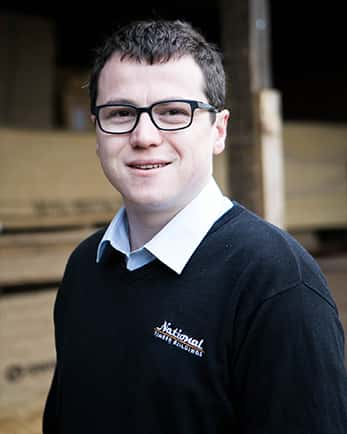 Lee Taylor
Director
First thing's first, each day starts with a cup of tea. Then, we discuss the day's work ahead, make contact with our potential clients, and throughout the day, I check quotes and authorise plans. I am also tasked with thinking of new ways to develop the company, coming up with ideas to drive the business forward. I have been with National for more than nine years now, as my dad offered me a position after school. I started out as a sales advisor – I made lots of tea at first. Over the years, I built up my knowledge of our building practices, became CITB SSSTS trained, and took first aid and fire marshal courses. I became a Director in 2017.
Outside of work, I enjoy travelling and playing a game of pool.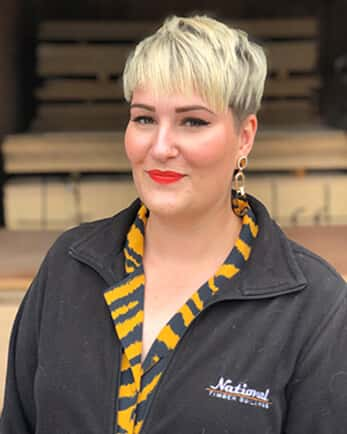 Grace
Sales Executive
I work with clients, talking to people over the phone, responding to enquiries and sending through quotes. I love working with people – it's rewarding to build up a rapport, and make sure everyone is happy with the service we provide. I have ten years of customer service experience and it is always my aim to make people feel completely at ease. Prior to this, I was a senior sales negotiator for an estate agent, so I am used to working closely with clients and understanding their needs.
When I'm not at work, I enjoy spending time with people too – I like seeing family and friends, going shopping or enjoying the occasional gin!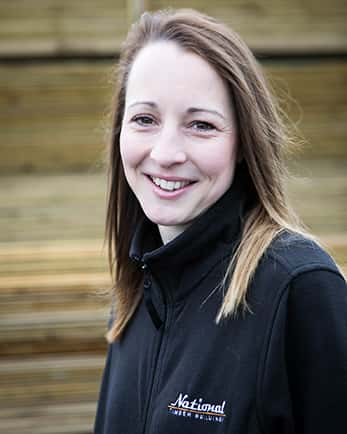 Gina Homewood
Office Administrator/HR Manager
I take care of the day-to-day administration for the company, dealing with customer data, sending out brochures, raising sales invoices, processing orders and looking after logistics for the installations team. I also keep staff records and run payroll – making sure people get paid is a very important job! I have been with National for most of my working life and love spending my days with a great team of people.
I am kept just as busy outside of work as I am in the office, being a mum to my three children.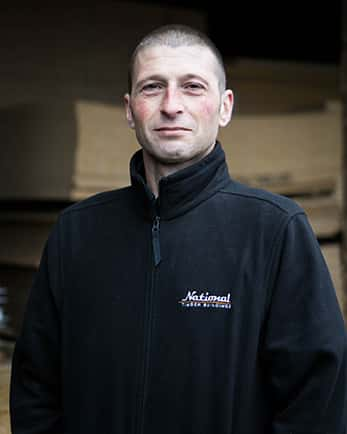 Darren Gore
Installations Manager
I organise and oversee the installations team's daily projects, as well as servicing power tools, keeping records of drivers' cards and lorry tachos and organising servicing of vehicles. I started at National in 2008, becoming Assistant Installations Manager after five years, and I was then promoted to my current position of Installations Manager after another five years. Finishing projects and keeping everything running well gives me a sense of satisfaction, and I enjoy the time I spend with clients – you meet everyone in this line of work, from local families to the rich and famous!
I'm a family man, spending my time outside work with my wife and four children, and walking our two dogs.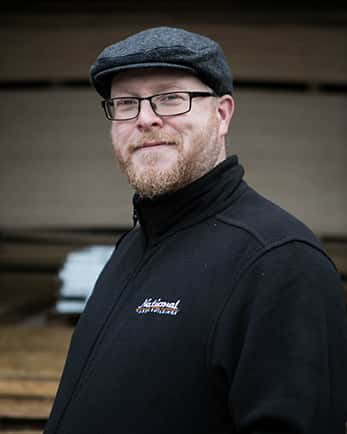 Andrew Beaney
Production Manager
I have worked at National for 15 years, where I started off as a door maker and have worked my way up to Production Manager. I am responsible for making sure buildings are made to a high standard and are loaded ready for delivery. My day usually consists of liaising with the office staff to make sure the information on the base plans is correct, then organising the yard staff to complete tasks correctly and efficiently. I am a fire marshal, a first aider and am trained in health and safety, as well as holding NVQs in customer service. This aspect of the role is really important to me, and I love seeing happy clients at the end of a project.
I enjoy using my hands outside of work as well, and I have a car workshop where I carry out all types of mechanics and bodywork. I also like carp fishing, travelling all over the country and going abroad.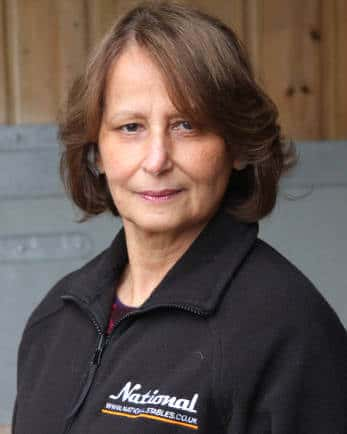 Jenny
Administrator
I am responsible for ensuring the smooth running of the office. My day-to-day work includes preparing invoices, looking after paperwork for the installation team, keeping accurate records and corresponding with customers, to name just a few things. I also have it on good authority that I make a great cup of tea, so if you're ever in the office be sure to ask for a brew! There is a very enjoyable working environment here and I love building up relationships with customers and colleagues. I also get to spend my time with office dog Khaleesi, who keeps me company and loves greeting visitors.
Outside of work, I enjoy reading, walking and seeing friends, and it was actually through a friend that I got this job. That feels like only yesterday, but I've been here more than 15 years!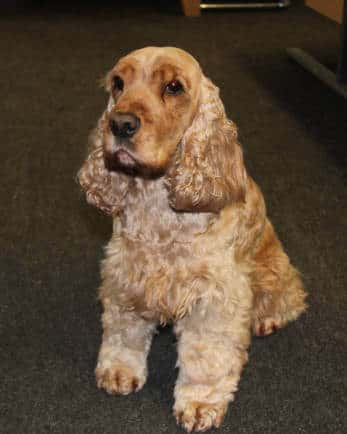 Khaleesi
Office Dog
Khaleesi is an English Cocker Spaniel, born in 2013, and holds the important position of Office Dog. She loves people and is under the impressions that everyone who comes into the office has come specifically to visit her. She enjoys greeting our customers and colleagues – she will be sure to give you a very warm welcome.
Khaleesi's main interests include spending quality time with Jenny the administrator, meeting our customers, and tuna.