Horse stable builders in Bedfordshire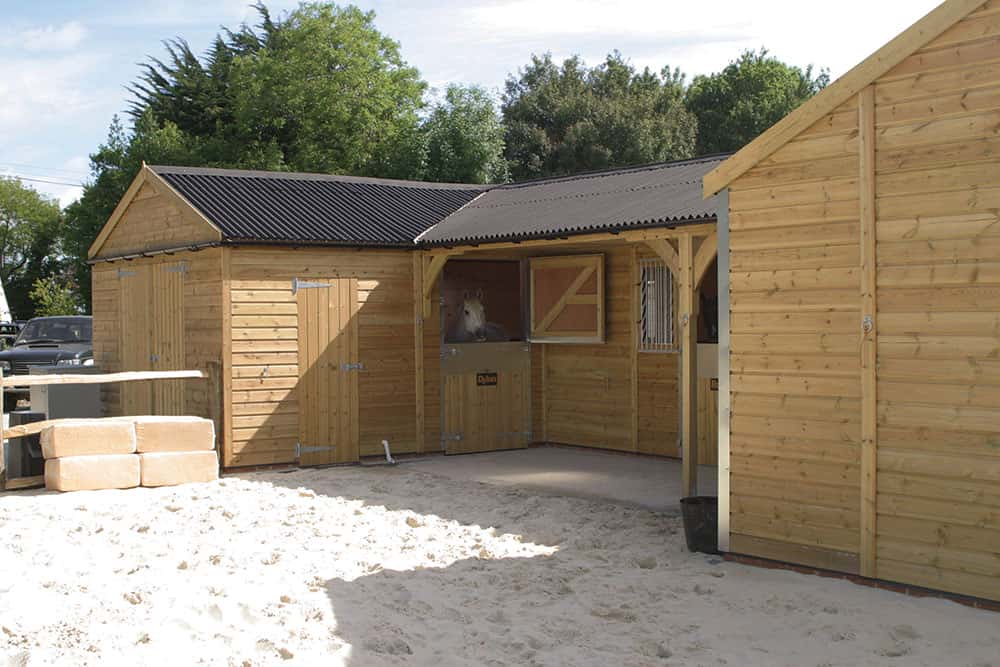 Building a new horse stable is a big project, and you'll want to make sure that your horses are happy with the result. You don't need to worry about this when you work with us, because we use our experience and extensive knowledge of stables to create something that will be perfect for your horses – they won't believe their luck!
We have more than 35 years of experience in building horse stables from scratch, so there isn't much we haven't seen before. We'll take the time to understand exactly what you're looking for in your new stable and will build it using only the highest quality materials available so that it looks beautiful as well as working perfectly. Contact us today for more information about how our professional horse stable builders in Bedfordshire can assist with all your stable needs.
Call 01233 740944 or send an email to [email protected] to talk to our expert horse stable builders.
Bespoke horse stable builders in Bedfordshire – made to your requirements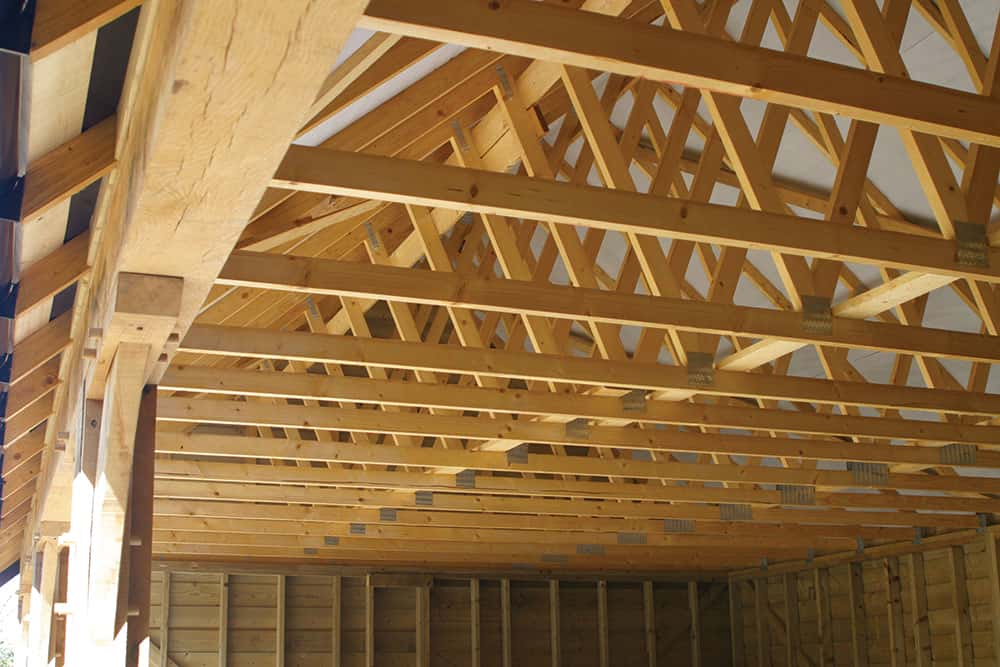 Our team of skilled horse stable builders will work with you from the beginning, ensuring that every aspect of your new stables is designed around what matters most – making sure that they suit your exact requirements. By using high-quality materials, we ensure that your new stables last longer and give you peace of mind knowing everything has been built correctly. We offer our customers more than just a bespoke horse stable building service; we build relationships too! From initial consultation through to completion, our team works with each customer individually, tailoring their design ideas and working closely with them throughout construction until they are completely satisfied with their final product.
Explore your options further with a copy of our brochure
We understand that you want to make sure you receive the right stable and we're here to help. By requesting our brochure, you can learn more about the benefits of working with National Timber Buildings.
Enter your postcode to request your brochure.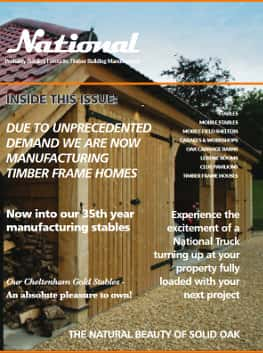 What do our clients think?
Novice stables – Let us build your first stable in Bedfordshire
We know that having a new horse is exciting, but it also means making some big decisions about what kind of stables to build and where to put them. You want something that will last for years and stand up to whatever weather conditions Bedfordshire has in store for you. Our Novice range makes the perfect first stable; it's simple yet stylish enough so that you won't outgrow it as your needs change over time. We use high quality materials in our construction process and we offer an affordable price point without sacrificing on quality or style. All this combined with our friendly customer service means we are confident our customers will be satisfied with their purchase from us – no matter how long they have owned their stables!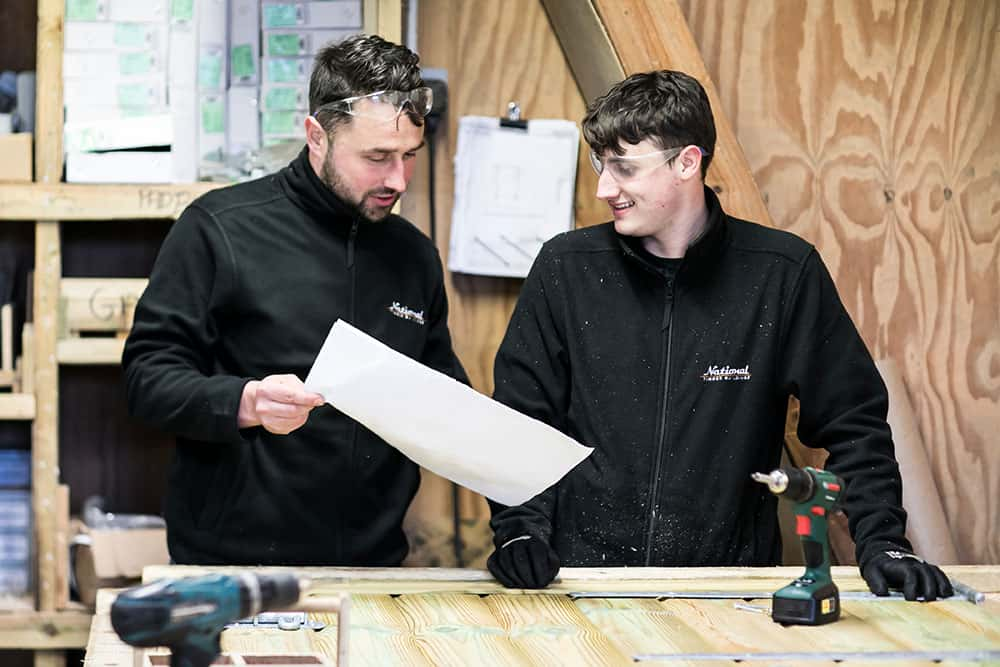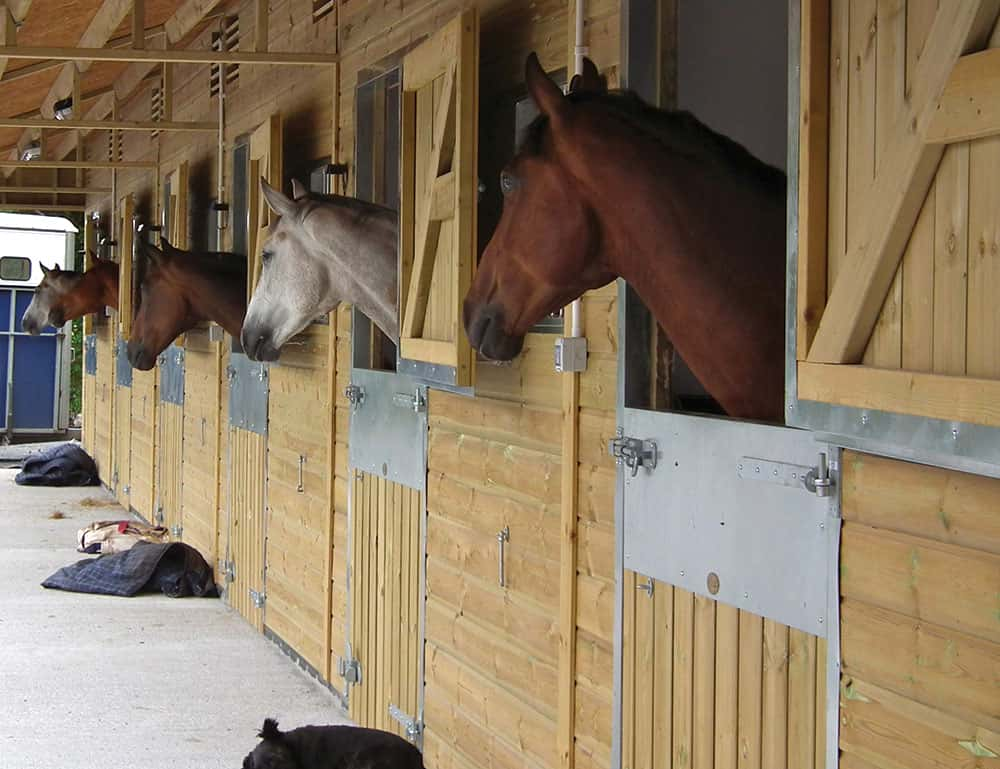 Stables for enthusiasts, by experienced horse stable builders in Bedfordshire
Our horse stable builders in Bedfordshire have been building high-quality stables for over 35 years now, so we know what works best when it comes to equestrian facilities. We're also well aware that you'll want your new stable to match your home perfectly, no matter where in Bedfordshire you live. So if you already have a National range stable but need more space, or if you simply want us to build one from scratch, then get in touch with our team today and see how we can help!
Professional stables from expert horse stable builders in Bedfordshire
We understand that you want to enjoy your time with your horse without having to worry about maintenance. Our Cheltenham Gold range is perfect for this situation – they are strong, sturdy and easy-to-maintain stables. If you want a professional looking stable that doesn't require much work, our Cheltenham Gold range will be right up your street! The inside of the stable is lined with half inch plywood panels and 22mm cladding on the outside! All in all we can build you a high quality bespoke stable at an affordable price if you call us now on 01233 740944 or send an email to [email protected] to talk to our expert horse stable builders in Bedfordshire and discuss your requirements.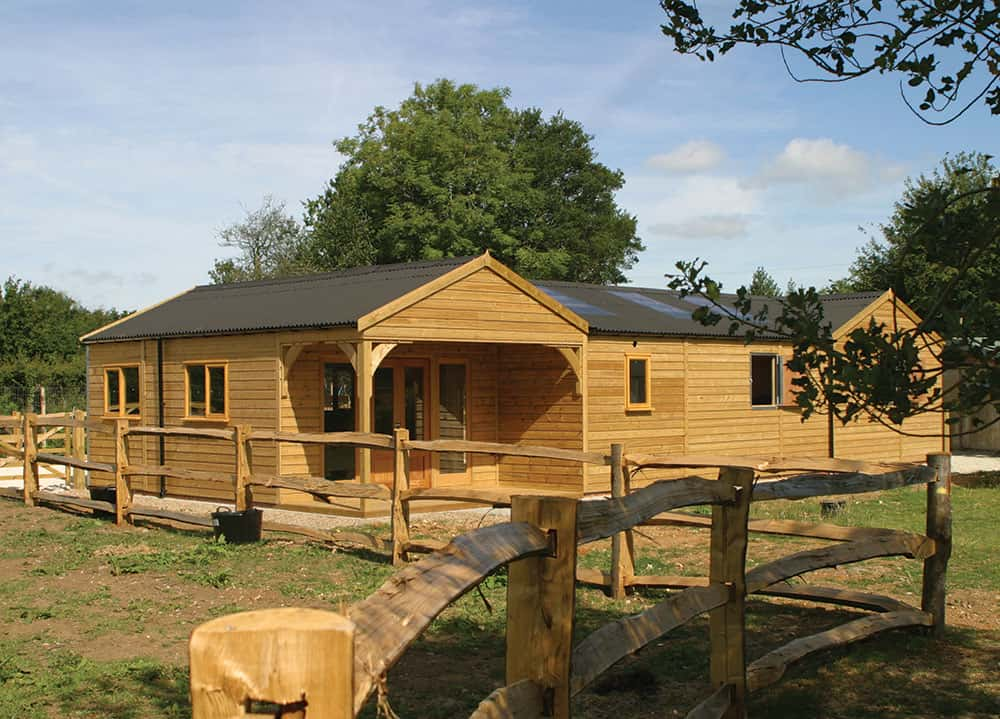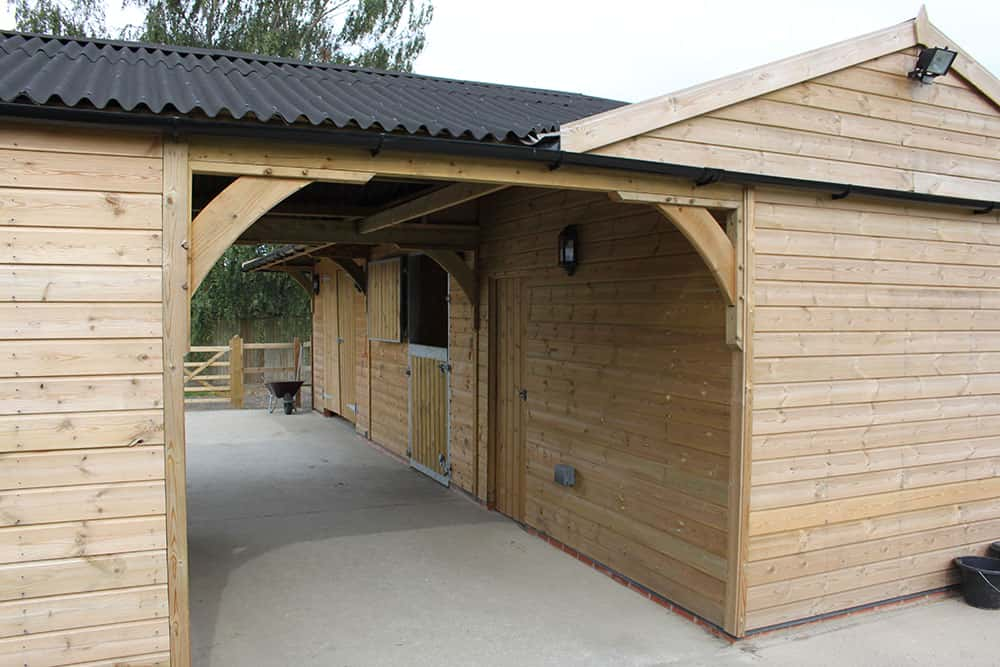 Do our horse stable builders work in your town within Bedfordshire?
Our experienced team of horse stable builders work throughout Bedfordshire and have probably already built a bespoke stable in your town – below is a list of the towns we have most frequently visited in Bedfordshire.
| | | | | |
| --- | --- | --- | --- | --- |
| Luton | Bedford | Dunstable | Leighton Buzzard | Kempston |
| Houghton Regis | Biggleswade | Flitwick | Sandy | Ampthill |
| Stotfold | Shefford | Cranfield | Barton-le-Clay | Bromham |
| Arlesey | Potton | Toddington | Wootton | Marston Moretaine |
The benefits of working with
our horse stable builders in Bedfordshire
The off-the-shelf options available are often generic or poorly built. You need something that is bespoke and high quality. By working with thet team of expert horse stable builders at National Stables, you will get a set of fully customised timber stables that fit perfectly into your garden space. We offer an extensive range of design styles, so whether you're looking for traditional or modern we have what you need! Our experienced team has worked on many projects over the years and knows exactly how to create a stable structure that will last for decades without needing any repairs or maintenance work. All our horses' stables are designed by us from scratch using only premium materials sourced sustainably from our suppliers.
Stables that are built to last by our skilled horse stable builders in Bedfordshire
A good stable is the difference between enjoying your time with your horse and suffering through it. We have been building stables for years and we understand this better than anyone else! Our expert builders will work closely with you to design and build a stable that fits all your needs at an affordable price!
National Stables has built hundreds of stables over the last three decades, so we understand what works best for customers like yourself. Whether you're looking for something simple or something more elaborate, our team will help you pick out the perfect design from our wide range of options. If there's anything specific about your situation that makes it unique, don't hesitate to tell us about it on 01233 740944 or send an email to [email protected] to talk to our expert horse stable builders.
35+ years' experience as
master horse stable builders in Bedfordshire
At National Timber Buildings we have 35 years' industry experience behind us, and we know how to build strong, durable horse stables. We offer a full range of services including design consultation, woodworking construction and installation as well as maintenance services for your existing structures. Our team has extensive knowledge about all aspects of building horse stables.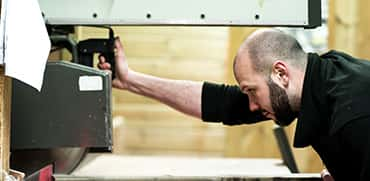 Industry-leading products.
Our stables are made with quality components including Tanalised® timber as well as galvanized steel screws for added security. The design of our horse stables makes them easy to assemble without any extra tools required.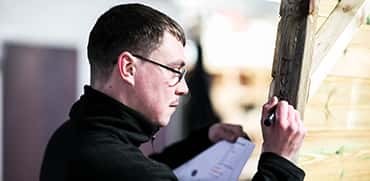 Quality control.
Our team will manage every stage of this process effectively from start to finish so that the highest standards are maintained throughout.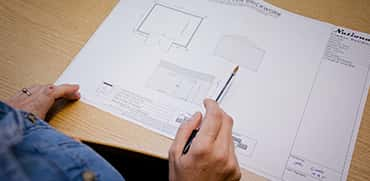 Accountability.
With our horse stables in Bedfordshire, we take away all your worries by designing and building them ourselves so that they are always high-quality, well-constructed and delivered on time. Our team is fully accountable for its work – from design through to installation – ensuring that every stable we build is perfect for you!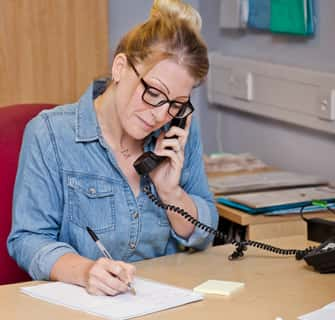 Get a quote for your timber workshops
Please get in touch if there is anything you would like to know about timber workshops. We have an expert team on hand who will be happy to answer all your questions.
Call us: 01233 740944
Email us: [email protected]
Where in Bedfordshire and the surrounding areas have our horse stable builders worked?
Over the years we have built stables for horses all over Bedfordshire, including:
Clophill Road, Maulden
Rookery Road, Wyboston
Forrest Road, Hanslope, Milton Keynes
Shrubbery Lane, Wilden
Hazelwood Lane, Ampthill
Feldon Lane, Hemel Hempstead
Dunstable Road, Toddington
Long Lane, Toddington
Potton Road, Sandy
Clover Close, Luton
Blakeney Drive, Luton
High Street, Thurleigh
HBrackendale Road, Limbury