Horse stable builders in Buckinghamshire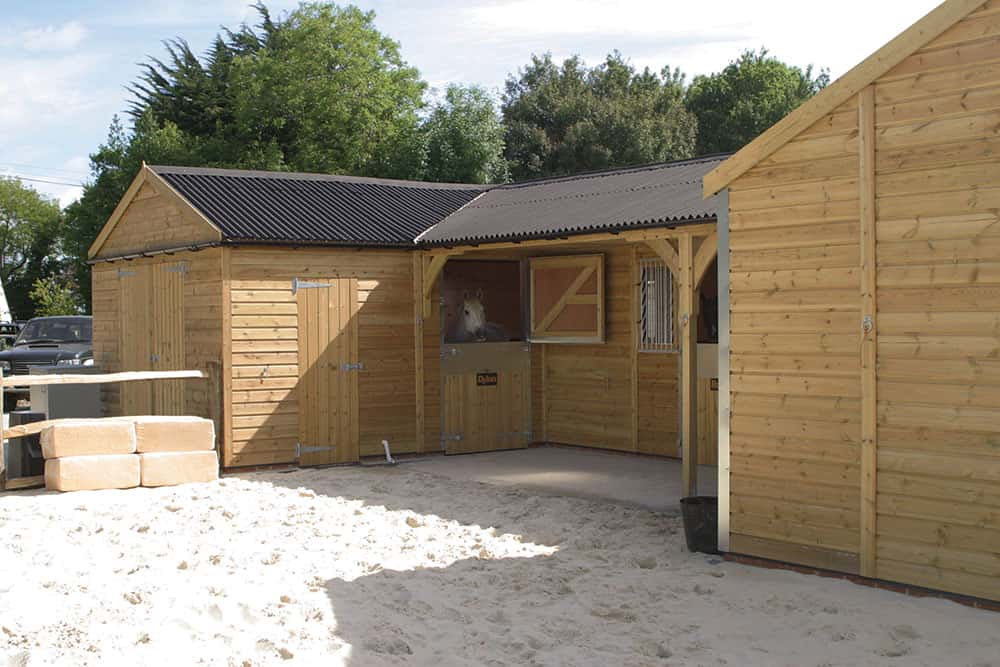 It can be hard to know where to start when it comes to choosing a company that will build you the perfect stables, but we know we've got what it takes. Our team of expert horse stable builders in Buckinghamshire have more than 35 years' experience designing and creating stables from scratch. We'll take the time to understand your requirements and will make sure your bespoke stable meets them in full. Our team will use their skills to produce your ideal stable, balancing appearance, and performance so that your horses are comfortable, and you have a beautiful made-to-measure stable to be proud of. We're the reliable, knowledgeable horse stable builders in Buckinghamshire you've been looking for.
Call 01233 740944 or send an email to [email protected] to talk to our expert horse stable builders in Buckinghamshire and discuss your requirements.
Bespoke horse stable builders in Buckinghamshire – made to your requirements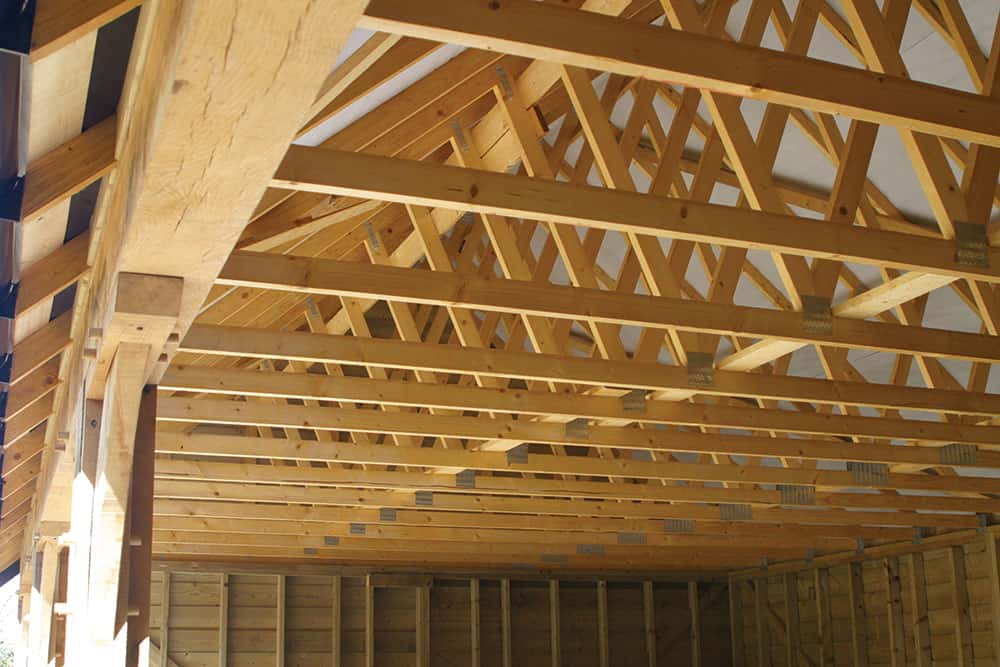 If you are looking for the best bespoke horse stables in Buckinghamshire, then look no further than our team. Our skilled and experienced builders have worked on numerous projects across the region and are happy to work closely with you from the initial design stage through until completion, ensuring that everything is just as you want it. We offer a range of services including designing your new stable from scratch or adding extra facilities like tack rooms, offices and more besides so that your new home perfectly suits all your needs.
Explore your options further with a copy of our brochure
Our experienced team can also answer any questions about our products or construction process so that you are confident in making the right decision for your project. Simply enter your postcode above to request your brochure today and get started on designing your new stable!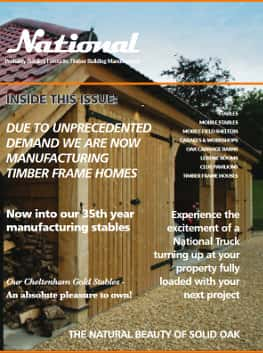 What do our clients think?
Novice stables – Let us build your first stable in Buckinghamshire
There are many different types of horse stables, but it's not always easy to work out the differences between them and what will suit your needs. This is particularly true if this is your first stable or you have never owned horses before. Our Buckinghamshire based builders offer a dedicated Novice range that makes the perfect first stable. The Novice range comes in three sizes with all sorts of options available so that you can choose exactly what you need and nothing more – just like our other stables! You don't need to worry about outgrowing your stable, either; if you find that you need a bigger one as time goes on, we can easily add new boxes onto the existing structure without any problems at all. Just let us know and we can create new plans based on the ones we've already installed in Buckinghamshire!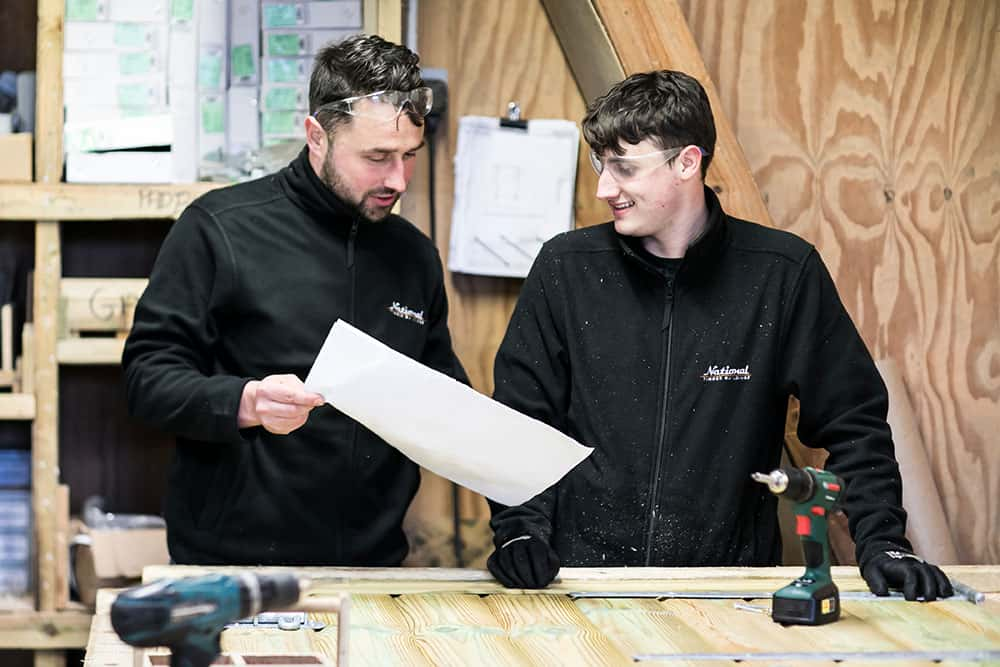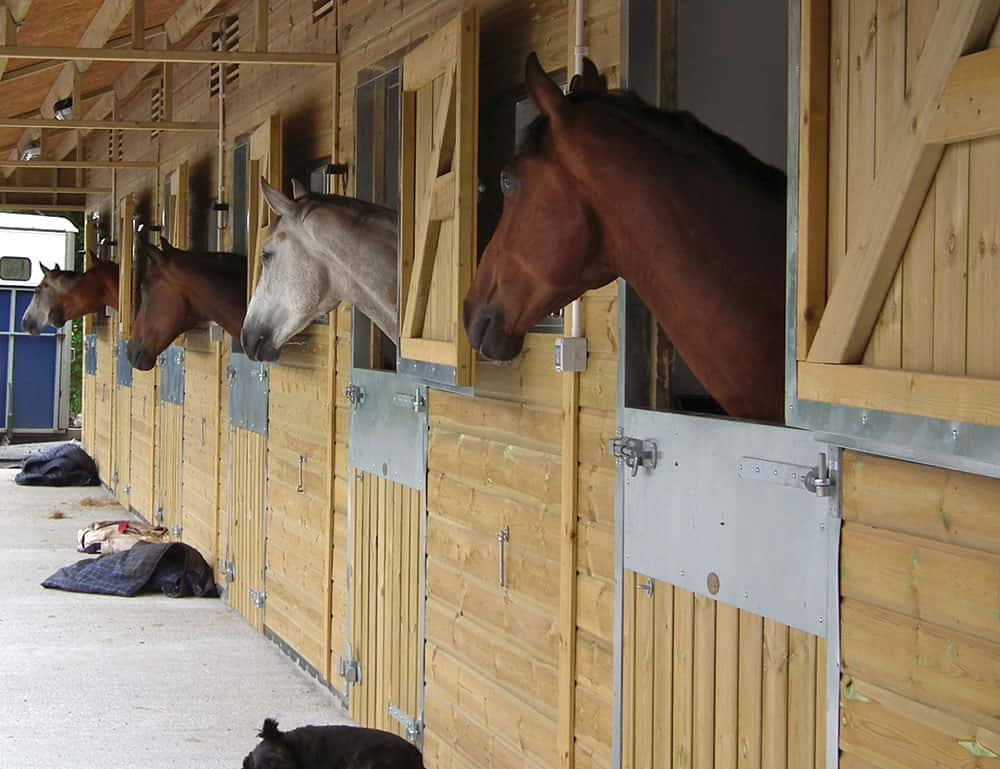 Stables for enthusiasts, by experienced horse stable builders in Buckinghamshire
Our horse stable builders in Buckinghamshire have been designing and building stables for over 35 years, so we really do know what works. We think that our National range is an excellent choice for most people looking to buy their first proper set of stables or upgrade from a Novice stable. It has everything you need without being too complicated. Please get in touch with us now if you would like more information about our National range of stables
Professional stables from expert horse stable builders in Buckinghamshire
You're not the only one. Many professionals dream of having their own stables and spending more time riding, but lack the space for it. Or they don't want to spend all day maintaining their stable themselves!
Our Cheltenham Gold range of bespoke stables can solve this problem for you. Made by our expert horse stable builders in Buckinghamshire, we make sure that every single detail is perfect before we even start construction on your new home for your horses! We offer free consultations so you know exactly what will be done and how much it will cost before anything is started on site.
Call 01233 740944 or send an email to [email protected] to talk to our expert horse stable builders.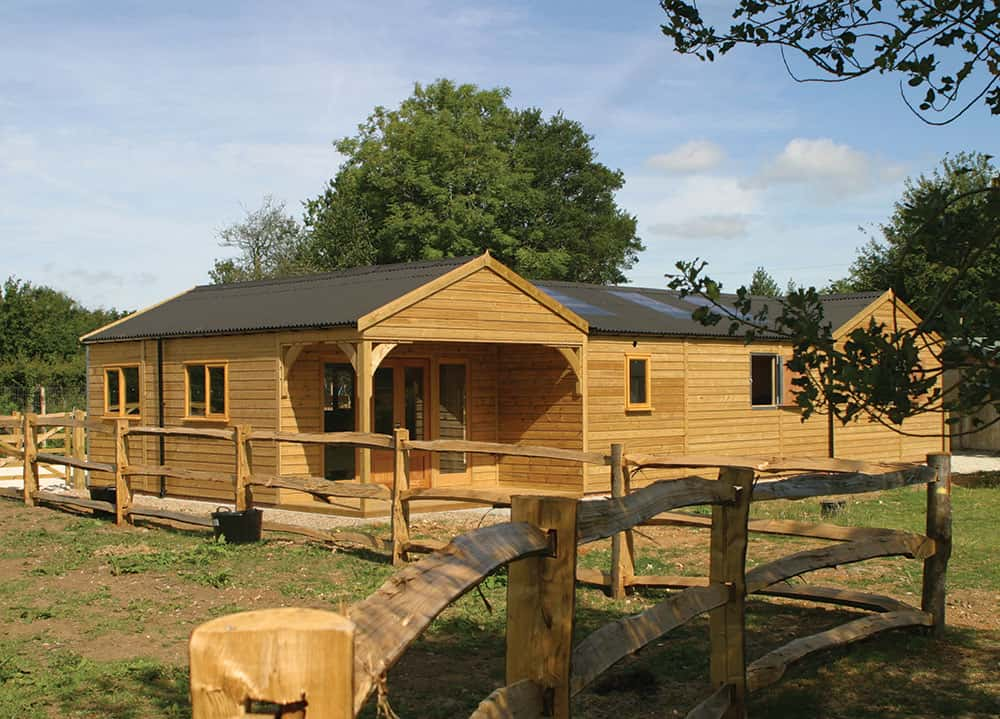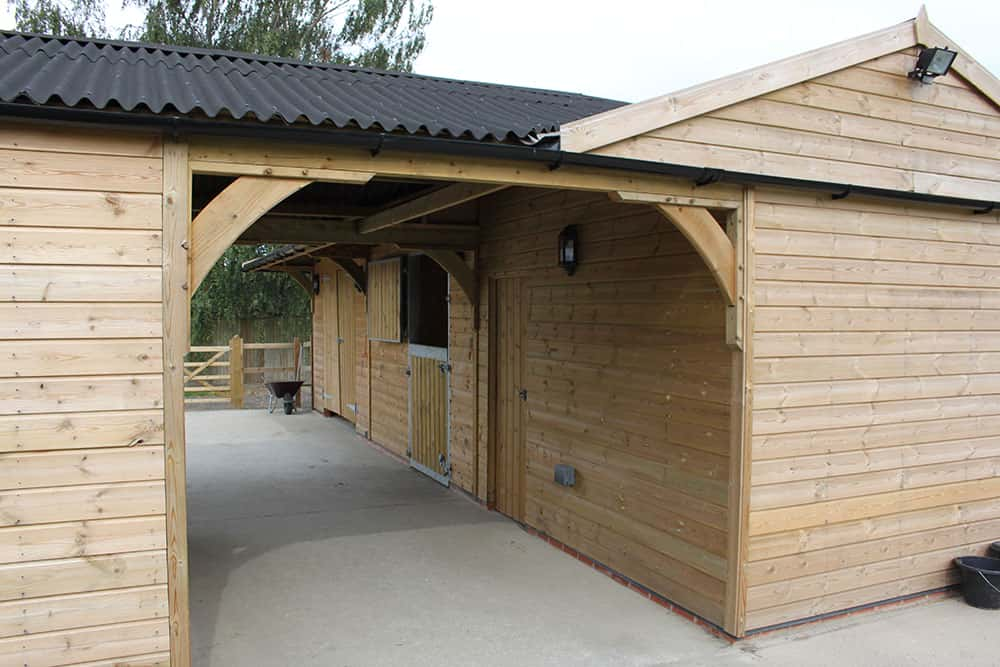 Do our horse stable builders work in your town within Buckinghamshire?
Our experienced team of horse stable builders work throughout Buckinghamshire and have probably already built a bespoke stable in your town – below is a list of the towns we have most frequently visited in Buckinghamshire.
| | | | | |
| --- | --- | --- | --- | --- |
| Milton Keynes | High Wycombe | Aylesbury | Amersham | Chesham |
| Gerrards Cross | Marlow | Newport Pagnell | Beaconsfield | Buckingham |
| Princes Risborough | Wendover | Olney | Winslow | Iver |
| Great Missenden | Farnham Royal | Colnbrook | Chalfont St Giles | Stoke Poges |
The benefits of working with our horse stable builders in Buckinghamshire
Many people who are looking for a new stable or barn will settle for anything that is available. This often leads to an off-the-shelf product being purchased, which may be of low quality and not fit the needs of the owner. A bespoke timber stable can be created by our horse stable builders in Buckinghamshire, with features such as ventilation and adjustable hinges included without increasing the overall price of your purchase. We understand how important it is to have complete confidence in the quality of your finished structure, which is why we offer all customers free site visits prior to placing any orders. Our expert team can also visit you to discuss what you require from your new building before putting together a quotation for you. If you would like us to create a bespoke timber stable for you, then please get in touch today!
Stables that are built to last by our skilled horse stable builders in Buckinghamshire
There is a lot of competition in this industry, so you need a stable that stands out from the rest. This can be hard to do when there are so many options available on the market today. We build bespoke horse stables that meet your needs and stand out from all other offerings on the market today. Our expert horse stable builders have more than 35 years of experience designing and building these structures, which means we know exactly what it takes to make them attractive while also being durable enough to last through time. Every detail matters when it comes to building quality horse stables, which is why our team puts as much care into every aspect of construction as possible. Our goal is not only for you to find us but also stay with us for decades as well!
Call 01233 740944 or send an email to [email protected] to talk to our experts today!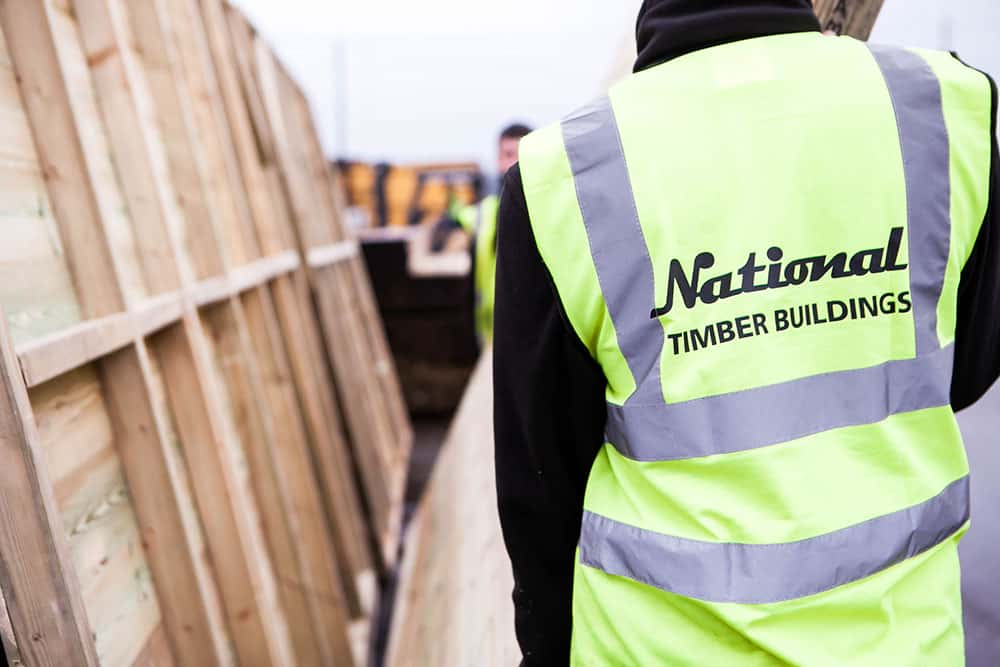 35+ years' experience
as master horse stable builders in Buckinghamshire
National Timber Buildings is the only company to offer this service, and we have more than 35 years of experience in building custom-made timber buildings. This means we can produce stables that meet your exact requirements. Our team has decades of industry knowledge, meaning they understand exactly what it takes to make sure your new stable is built as quickly as possible and meets all health and safety regulations.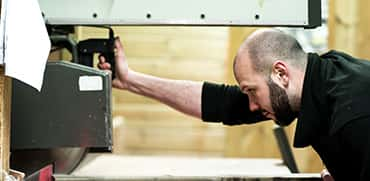 Industry-leading products.
Our stables will give you everything you want without breaking the bank. By using quality materials and expert craftsmanship our stables are built to last while still looking great on any property, even if it's been left unattended for years!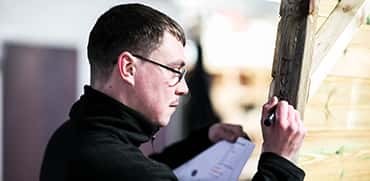 Quality control.
We are committed to providing high-quality services through our team of qualified professionals who will work hard to exceed your expectations in every way possible. Our goal is simple; we want to build long-term relationships by exceeding customers' expectations time and time again!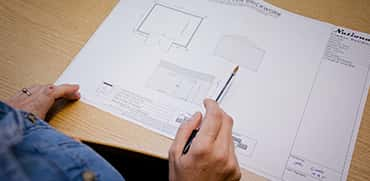 Accountability.
Our company is different from other horse stable builders in Buckinghamshire because we build our own products using only the highest quality materials and components. This ensures that all our products are built with care by experienced staff members who have been working as professional carpenters in this industry for years.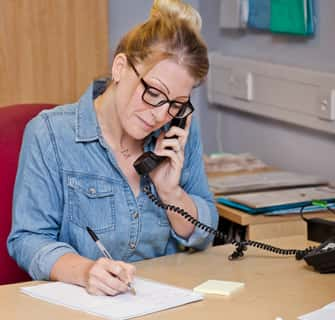 Get a quote for your timber workshops
Please get in touch if there is anything you would like to know about timber workshops. We have an expert team on hand who will be happy to answer all your questions.
Call us: 01233 740944
Email us: [email protected]
Where in Buckinghamshire and the surrounding areas have our horse stable builders worked?
Over the years we have built stables for horses all over Buckinghamshire, including:
Brimmers Road, Princess Risborough
Bullocks Farm Lane, Wheeler End Common
Cross Roads, Brill
Forest Road, Hanslope, Milton Keynes
Little Marlow
Pednor, Chesham
Back Street, Thornborough
Weedon, Aylesbury
Princess Grove, Seer Green
Seymour Court Lane, Marlow
Maltmans Lane, Chalfont St Peter, Gerrards Cross
Main Street, Grenden Underwood
Leighton Road, Wingrave
Chequers Lane, Pitstone
Oxford Road, Stokenchurch
Soulbury, Leighton Buzzard
Kingsley Close, Newport Pagnell
Cryers Hill Road, Cryers Hill, High Wycombe
Hollybush Hill, Stoke Poges
Winslow Road, Granborough
Medmenham, Marlow
Great Brickhill, Milton Keynes
Hampden Road, Prestwood, Great Missenden
Arrewig Lane, Chesham
Tyringham, Newport Pagnell
Dorton
Northcroft, Weedon
Baker Street, Waddesdon, Aylesbury
Brickfield Lane, Burnham
Potter Row, Great Missenden