Timber workshops in Oxfordshire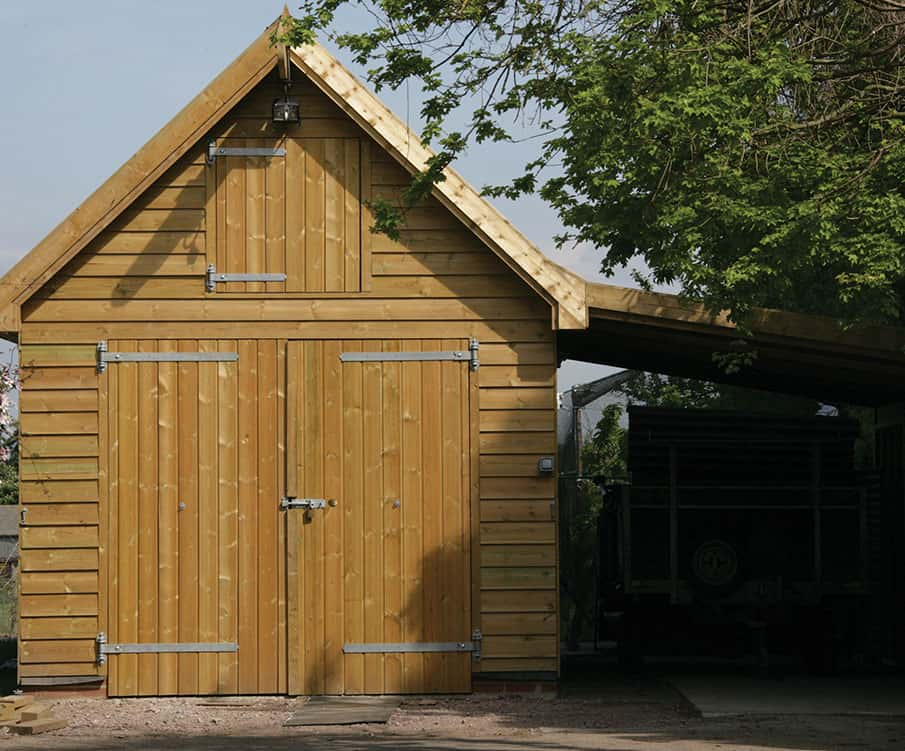 You want a workshop, but you're unsure how to choose a suitable option. Our timber workshops are designed with you in mind, and we offer a range of different sizes and styles so that we can find the perfect solution for your needs. We also consider how much time and money you would like to spend on maintaining your workshop.
National Timber Building creates bespoke timber workshops that meet all these demands – giving you more space without taking up too much room or costing too much money. They are low maintenance and high performance, ensuring they last for many years to come. The design is carefully prepared in close consultation with you, making sure it meets your needs perfectly! Call 01233 740944 or send an email to [email protected] to talk to our expert team about timber workshops.
Designed to meet your needs – bespoke timber
workshops in Oxfordshire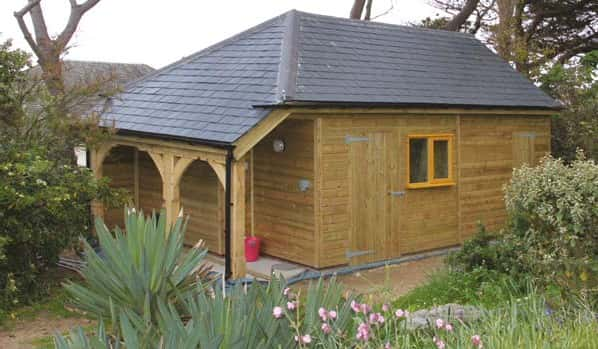 Most of us are familiar with prefabricated buildings and understand they're not always suitable for our needs. They may be too small or too big, which is why we specialise in custom-made workshops that fit into any space perfectly.
We make sure all our timber workshops are built to suit your individual requirements so there are no surprises when our team arrives on site for installation. Our team works closely with each client throughout the design process to ensure everything is perfect before construction begins, ensuring that once it's delivered, you get exactly what you wanted from your new wooden workshop in Oxfordshire!
Explore your options further with a copy of our brochure
Our free brochure has everything you need to make an informed decision about building with us, including design ideas, product information and costs. There's no pressure or obligation when requesting your brochure.
Enter your postcode to request your brochure.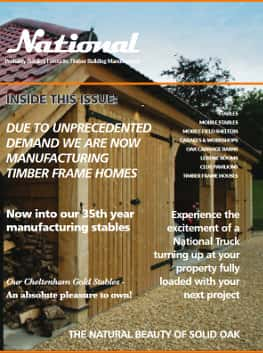 What do our clients think?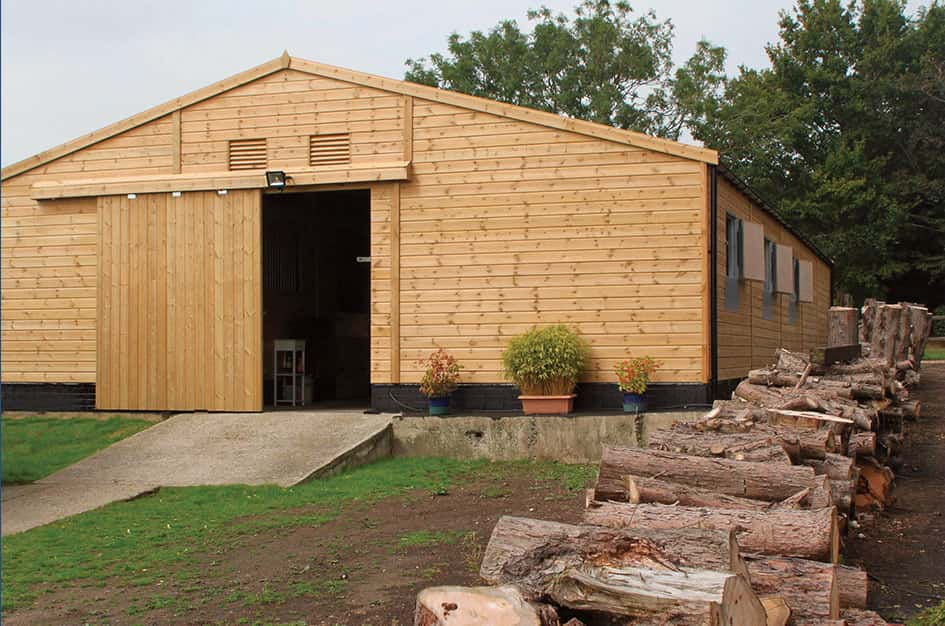 Do we build timber workshops in your town within Oxfordshire?
Our team of expert carpenters has built hundreds of timber workshops throughout Oxfordshire and the surrounding areas over the past decade – below is a list of the towns we have most frequently visited in Oxfordshire.
| | | | | |
| --- | --- | --- | --- | --- |
| Oxford | Banbury | Abingdon-on-Thames | Bicester | Witney |
| Didcot | Carterton | Kidlington | Henley-on-Thames | Wallingford |
| Thame | Wantage | Grove | Faringdon | Chipping Norton |
| Chinnor | Benson | Eynsham | Wheatley | Kennington |
The benefits of our timber
workshops in Oxfordshire
Our timber workshops are made from the highest quality materials, ensuring that they last a lifetime with minimal maintenance costs. They're also built by our team of expert craftsmen in Oxfordshire, meaning that we can offer a bespoke service that is tailored specifically to your needs and requirements. You'll get a high-quality product at an affordable price when you choose us for your timber workshop in Oxfordshire!
We don't compromise on quality or customer satisfaction when it comes to building our timber workshops in Oxfordshire. We only use the best materials available and work closely with each client throughout the design process so that we create something unique for them. Call 01233 740944 or send an email to [email protected] to talk to our expert team about timber workshops.
A quality construction process for timber workshops in Oxfordshire
You want to choose a company who will work hard for you, but it's difficult to know whether they are going to do this or not before they start building your timber workshop. There are lots of companies out there offering similar services, so how can you tell who offers the highest quality?
We have been constructing high quality timber workshops in Oxfordshire for over 35 years, taking full advantage of traditional techniques along the way. Our experience has made us experts when it comes to creating bespoke timber workshops that fit our clients' needs perfectly while still making the best possible use of their budget!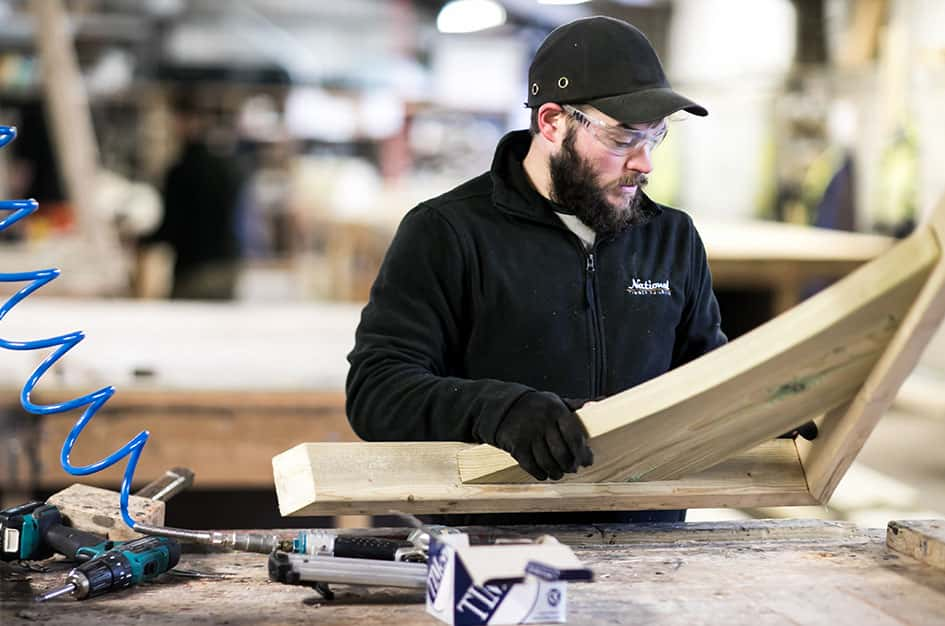 35+ years' experience producing
timber workshops in Oxfordshire
Our team has over 35 years' experience working with timber frame buildings; we understand what works best when designing them. All our designs are bespoke – no two customers receive the same design because every person has different needs and requirements.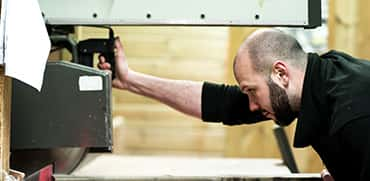 Industry-leading products.
We build timber workshops that are designed to last. The quality materials we use include Tanalised® timber and galvanised fittings, and every aspect of your workshop will fit together perfectly for an exceptional finish. If you're looking for an industry leading product then we should be your first port of call.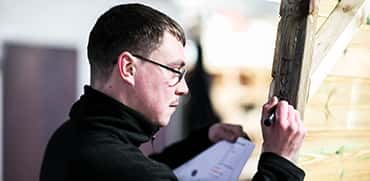 Quality control.
We provide professional, industry-leading customer service. With our extensive knowledge and experience, we can make your dreams come true with a great quality workshop. Our team will manage every stage of the process effectively from the design onwards, ensuring that you get what you want without any unnecessary disruption.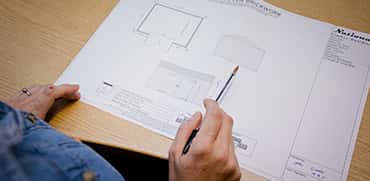 Accountability.
We design and build all our timber workshops in house, giving us full control over their quality. Our workshop is made from Tanalised® timber, which means they're strong enough for any job – big or small. And because we manufacture them ourselves, we can ensure that each one is built with care and attention to detail.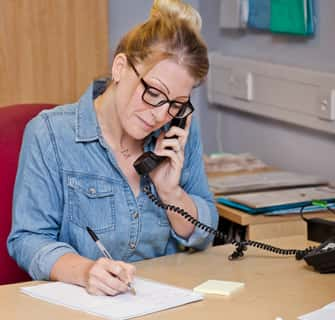 Get a quote for your timber workshops
Please get in touch if there is anything you would like to know about timber workshops. We have an expert team on hand who will be happy to answer all your questions.
Call us: 01233 740944
Email us: [email protected]
Where in Oxfordshire and the surrounding areas have we installed timber workshops
Over the years we have installed timber workshops all over Oxfordshire, including:
Shilton, Burford
Shipton Road, Milton-Under-Wye, Chipping Norton
Church Way, Iffley, Oxford
Launton Road, Stratton Audley, Bicester
Fawley, Henley On Thames
Thrupp, Faringdon
Church Lane, Peppard
Church Road, Great Milton
Mill Lane, Scotsgrove, Thame
Kiddlington Road, Hampton Poyle
Souldern, Bicester
Eyston Way, Abingdon
Aylesbury Road, Thame
Cold Harbour, Goring Heath
Wallingford
Leys Road, Cumnor
Maidensgrove, Henly on Thames
Tetsworth, Thame
Berry Hill Road, Adderbury