Wooden garages in Bedfordshire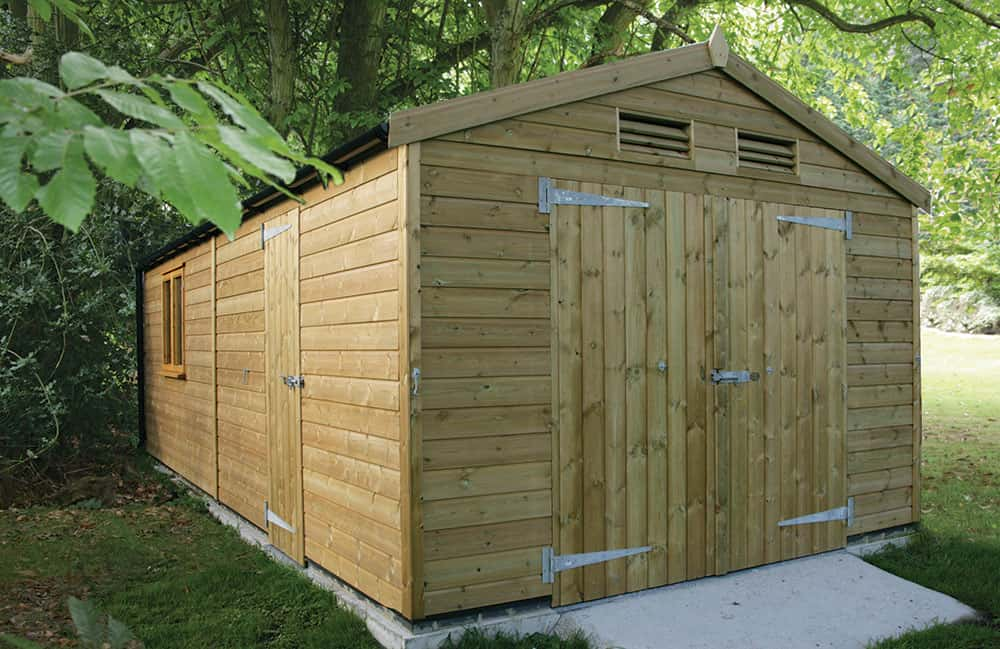 We offer a range of wooden garages that can be built on site to your requirements. This makes these bespoke wooden garages the perfect option for customers in Bedfordshire who are looking for the convenience of having a durable timber garage built to suit their home perfectly. Our wooden garages are designed with both style and practicality in mind, so there is no better choice than National Timber Buildings when it comes to finding the perfect wooden garage solution for Bedfordshire properties.
No matter which design you choose, our experienced team will work closely with you throughout every step of the design and build process to ensure that every aspect of your wooden garage is exactly as you want it. All our wooden garages are available in a variety of sizes and shapes, meaning that there really is something available for every customer in Bedfordshire!
Call 01233 740944 or send an email to [email protected] to talk to our expert team.
Wooden garages in Bedfordshire – beautiful, practical, durable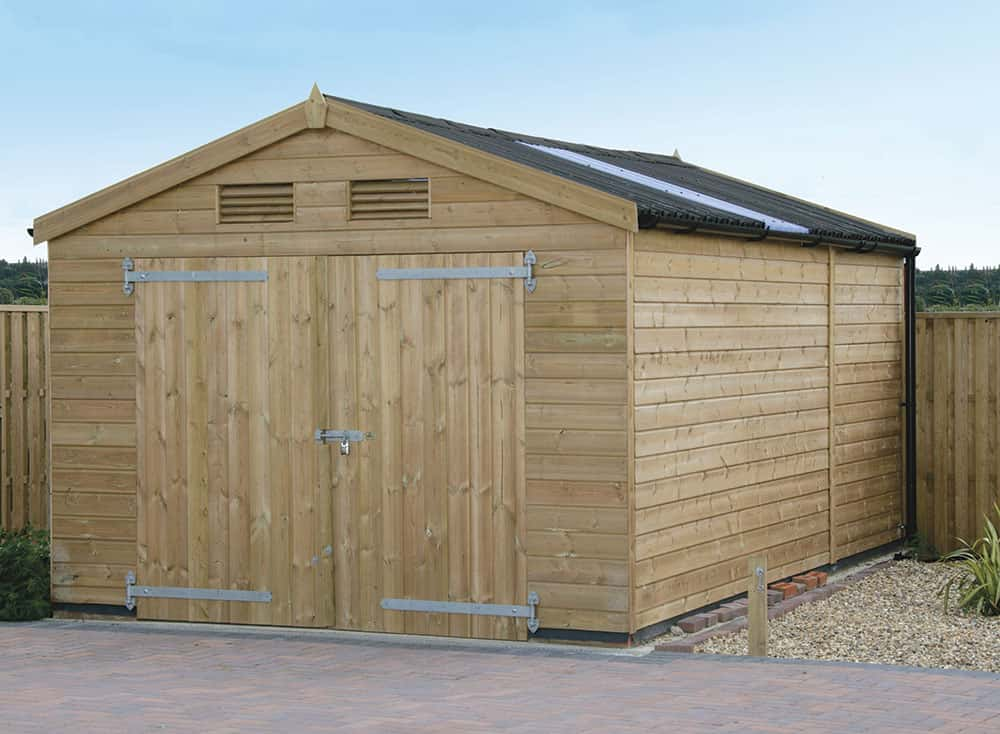 Your Bedfordshire wooden garage will be designed to meet your needs. Inside and out, your garage will be a thing of beauty. We can customise all aspects of your new wooden garage including size, roof lining, and door type so that you get exactly what you want at a price that provides excellent value from your budget. All our wooden garages are made with quality materials by experienced craftsmen who take great pride in their workmanship, ensuring that they're designed and built to last even longer than most people expect them to! With more than 35 years' industry experience to draw upon, our Bedfordshire customers can have complete confidence that we know how to produce the results their properties deserve.
Explore your options further with a copy of our brochure
Our brochure will help you understand the different wooden garage options we offer so that you can make a better decision about what's best for your project. Simply provide your postcode and we'll send a copy directly to your home or business address.
Enter your postcode to request your brochure.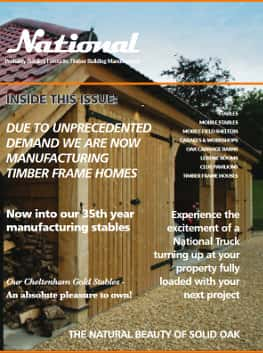 What do our clients think?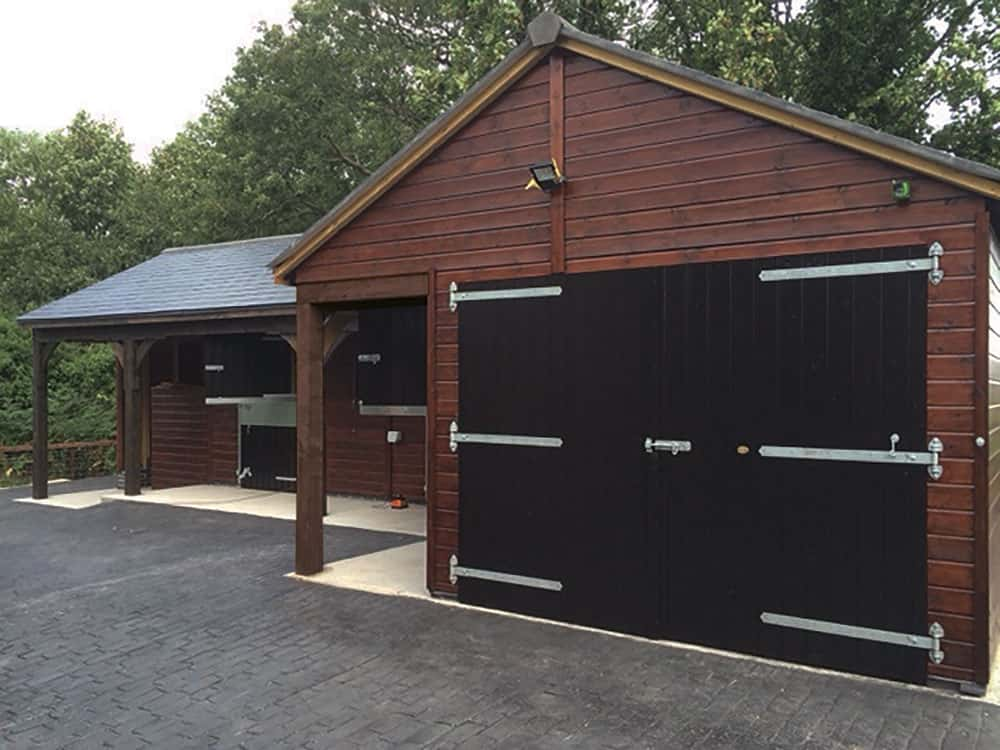 Do we build wooden garages in your town within Bedfordshire?
Our team has built wooden garages throughout Bedfordshire – in fact, we may have already built a bespoke garage in your town. Here is a list of the towns we have most frequently visited in Bedfordshire.
| | | | | |
| --- | --- | --- | --- | --- |
| Luton | Bedford | Dunstable | Leighton Buzzard | Kempston |
| Houghton Regis | Biggleswade | Flitwick | Sandy | Ampthill |
| Stotfold | Shefford | Cranfield | Barton-le-Clay | Bromham |
| Arlesey | Potton | Toddington | Wootton | Marston Moretaine |
The benefits of adding
a wooden garage to your Bedfordshire property
National Timber Buildings is an established company with more than 35 years' experience designing, building, and installing made-to-measure wooden garages for customers across Bedfordshire. We've built thousands of bespoke wooden garages for homeowners just like yourself. Our team have extensive knowledge on every aspect of designing and building a wooden garage from start to finish. We use only the highest quality materials and work diligently throughout each project to ensure that our clients get exactly what they're looking for. Whether it's a classic timber-framed design or something more contemporary we'll make sure your new wooden garage is perfect for your needs!
Call 01233 740944 or send an email to [email protected] today to tell us your requirements and discuss the wooden garage you have in mind for your Bedfordshire property.
A quality construction process for wooden garages in Bedfordshire
We've built hundreds of bespoke garages for our customers over the years, and we can work closely with you to help you create something truly special. With more than 35 years industry experience as well as an impressive portfolio of completed projects under our belt, we have everything it takes to build a high-quality timber structure that is perfect for any space or property type. No matter the size of your wooden garage or the complexity of your requirements, our expert builders will be able to construct exactly what you need. We use traditional construction techniques to ensure the finished results of all our wooden garage projects in Bedfordshire don't compromise on quality.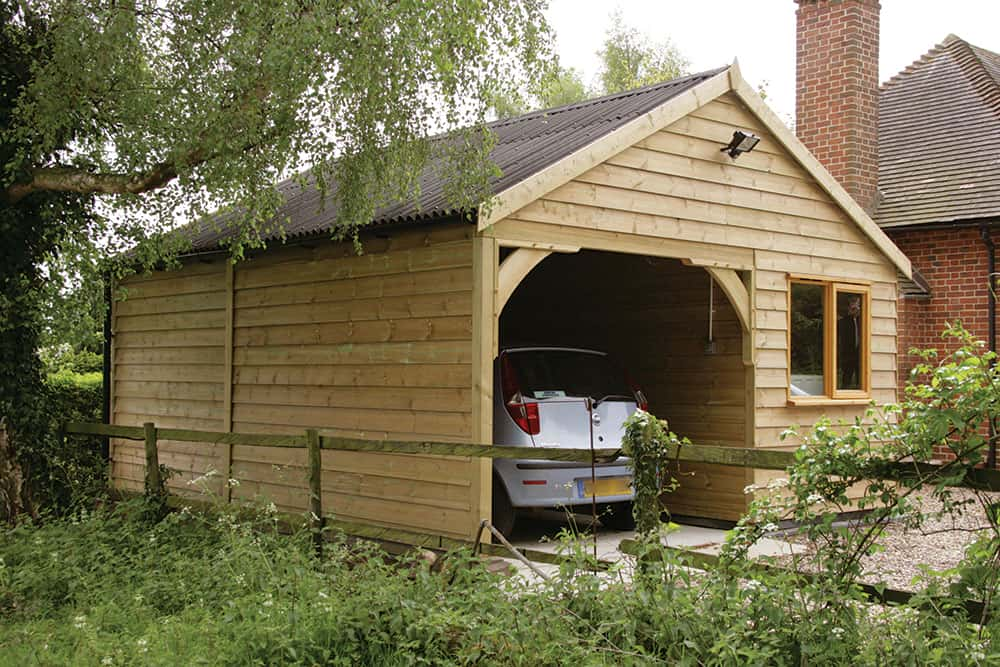 National Timber Buildings
– trusted by our clients for over 35 years
National Timber Buildings has over 35 years of experience designing and constructing high-quality wooden garages using the best Tanalised® timber on the market. All our customers in Bedfordshire receive exceptional results that complement their properties perfectly. Our expert team will work closely with you to ensure that your bespoke wooden garage meets all your requirements and exceeds your expectations.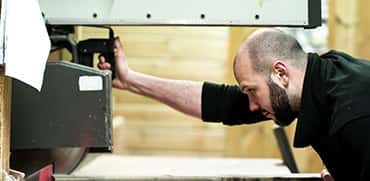 Industry-leading products.
We know that you want a garage that will stand the test of time no matter the weather, so we use only top-quality materials in our products. Our timber is Tanalised® to ensure it doesn't rot over time. Plus, our hardware components are made from galvanised steel – this means they won't rust or corrode over time either!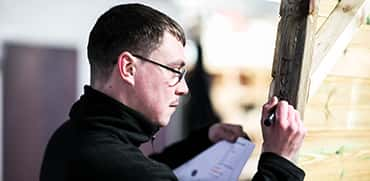 Quality control.
We know how important it is for you to receive a durable and beautiful wooden garage from an experienced team. That's why we control every stage of the building process to ensure that each customer gets the highest quality product possible. By choosing one of our bespoke wooden garages, you'll have complete confidence in its quality.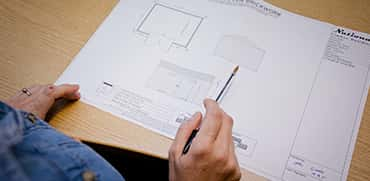 Accountability.
We love working with people who want the highest quality product possible for their home or business. We feel the same way and we make sure we are always responsible for the results we produce. This means that every customer in Bedfordshire gets an expertly crafted wooden garage at a fair price with full accountability from start to finish.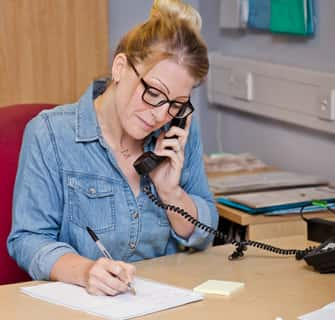 Get a quote for your timber buildings
Please get in touch if there is anything you would like to know about timber buildings. We have an expert team on hand who will be happy to answer all your questions.
Call us: 01233 740944
Email us: [email protected]
Where in Bedfordshire and the surrounding areas have we installed wooden garages
Over the years we have installed wooden garages all over Bedfordshire, including:
Clophill Road, Maulden
Rookery Road, Wyboston
Forrest Road, Hanslope, Milton Keynes
Shrubbery Lane, Wilden
Hazelwood Lane, Ampthill
Feldon Lane, Hemel Hempstead
Dunstable Road, Toddington
Long Lane, Toddington
Potton Road, Sandy
Clover Close, Luton
Blakeney Drive, Luton
High Street, Thurleigh
HBrackendale Road, Limbury