We love a challenge here at National Timber Buildings and our latest undertaking is exactly that.  We are very excited to be involved in such a unique community project that may prove a real second chance to those willing to grab it.  What's the plan?  Well, we are currently building a ten stall American Barn within a new Horse Welfare Centre that is located outside one of Ireland's jails.  The completion of the project will give prisoners the chance to work at the stables and help them secure jobs in the equine industry when they are released.
We were first approached to build the barn around 18 months ago by Jonathan Irwin, the founder of the Jack and Jill Foundation on the back of a recommendation from a previous customer of ours.  It is Jonathan's brainchild to provide equine rehabilitation facilities for Irish prisons.  We were then approached by the Project Surveyor, James MacAfee of Currie Brown and we began work on the design and specification of the barn soon after.
The new stables will be located beside Castlerea Prison in County Roscommon, Ireland.  Included within the ten stall American Barn build will be an integrated fodder store, hay barn, toilet facilities, office, tack room and staff room.  The design stage highlighted a few challenges including security issues as well as concerns on how the barn would withstand the harsh Irish winters, all of which were overcome quickly due to our many years' experience.
The construction phase is now well underway at the County Roscommon site and we are due on site on the 25th November to begin the build of the barn which we anticipate will be completed within a few weeks.  However, the grand opening of the Horse Welfare Centre itself is not planned until late March so that the main contractor has time to complete ground and finishing works after the erection of the barn.
The prisoners who care for the horses will do so while undertaking an accredited course endorsed by the Racing Academy & Centre of Education (RACE), Ireland's academy for the horse racing industry and international jockey training.  We hope participants will gain lots of positive benefits to their self-esteem, their physical and mental well-being as well as preparation for employment after their release.  This experience will provide a real opportunity to turn their lives (and the life of their families) around.
There is no time for horsing around over the coming weeks as the build team get ready to execute this project!  We will keep you posted on our team's progress.
We are always happy to chat to you without obligation about how our stables and barns could be a great fit for your horses and requirements so please do get in touch.
Call 01233 884502, email [email protected] or send us a message and we will get back to you soon.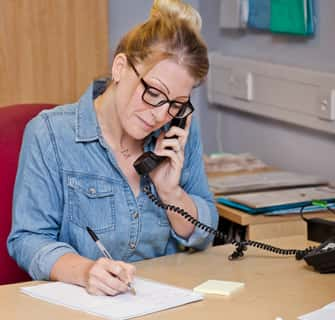 Get in touch
Want to know more about choosing low-cost, high-quality stables? We're happy to answer all your questions. Call 01233 884502, email [email protected] or send us a message and we will respond ASAP.