As the Coronavirus driven stamp duty holiday draws to an end this spring (June 2021) we will no doubt see many homeowners, once again, opting to add value to their property rather than moving. A well planned and maintained garden is a great place to start, particularly with so many of us keen to enjoy our outdoor space as much as possible in the summer months. In the last few years, stylish garden rooms have become increasingly popular not just for their year-round usability, but for their ability to add customised space and therefore, value.
If you are thinking of adding a garden room to your outdoor space, or maybe you just want to makeover an existing one, here is a reminder of why these, stylish, practical rooms are worth the investment.
Customise to your requirements
The most common problem that homeowners face is their family outgrowing their home! Extending or upsizing are valid solutions, but both can be costly, disruptive and time consuming. A garden room on the other hand, is a simple structure that is built separate from the house and utilises the space in the garden, allowing you to discreetly expand home space and add value. We design and build our garden rooms bespoke for every customer to ensure we match your requirements perfectly. Designing your layout, look and finish allows your garden house to have the flexibility to become whatever you want it to be, whether it's extra family space, a quiet place to work, a bar, music room, personal gym, games room or a teenage den.
Quality materials, quality build
We have been using traditional construction methods for over 35 years, crafting beautiful. Bespoke wooden buildings and structures. We only use materials of the highest quality, ensuring your garden room last well into the future. All our timber buildings including garden rooms, have a life expectancy of 35-plus years, so they're a permanent addition to a property (depending on the roof finish, the roof may need replacing after 15 years). A design can be tailored to your tastes as well as the exact dimensions of your gardens, whether you want a rustic room that is at one with nature or a contemporary sleek space with all the mod cons, we can deliver. We understand how important it is to make your garden room look beautiful and blend in with its surroundings.
Plus, garden rooms do not require planning permission if they fall within permitted development guidelines. There are a few restrictions that you may need to consider but, we can go through all this with you in detail to ensure your desired build meets all the necessary guidelines.
Enjoy year-round use
We've moved on from the days when aptly named summerhouses were only able to provide comfort in the summer months only. Garden rooms can provide comfort during all seasons. The fabric of our buildings is designed to retain heat and can feature the following elements within their structure:
Insulation and timber cladding.
Double-glazed doors and windows.
Verandas and canopies.
Insulated floating flooring.
Vaulted ceilings, with the option of exposed beams.
Inside your garden room, we can add full electrics and specialist furnishings.
The guarantee that your garden house is completely weatherproof not only means you can use it whatever the season, you can also splash out on beautiful soft furnishings and chic interiors without worrying they will get spoiled by damp, moist surroundings. Some lovingly chosen interiors and soft furnishings can really help bring your personality to the building and become a space that you will enjoy spending time in.
If you are looking to add value to your home with a bespoke garden room, make sure you give us a call. We'd love to help.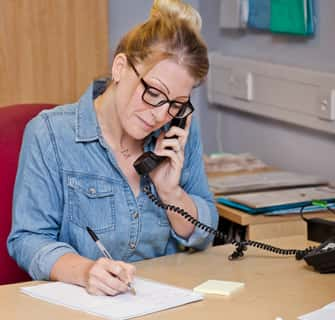 Get in touch
Want to know more about choosing low-cost, high-quality stables? We're happy to answer all your questions. Call 01233 884502, email [email protected] or send us a message and we will respond ASAP.