If you are thinking of investing in a timber building, whether it be a barn, garage, garden room, home office or other useful building, you might be weighing up if the cost of constructing it is a savvy financial decision? At first thought, it may seem like a sizeable outlay, particularly if the idea is borne out of necessity – the need for a home office space, more horses, or a growing family for example. If you are worried that you will see little return on your investment. Rest assured, if your building is built and designed well, with quality materials, your investment will make an attractive selling point when (or if) you decide to move on.
Here are our tips on how we ensure a barn, garage, garden room or other timber building will increase your property value.
Make sure it looks aesthetically appealing and complements your home style. It is important that your barn or other timber outbuilding sits comfortably alongside your existing property and complements its style, whether traditional, modern, or contemporary. If your timber building looks attractive, it will look valuable to anyone looking to buy your house. Our team are experts at designing structures that work in harmony with an existing property and blends seamlessly into its environment. As a natural material, wood will bring interest, balance and warmth to the interior of a structure and the exterior will sit comfortably amongst its natural surroundings. By bringing a little of the outside into your interior, you will create great aesthetic appeal, and you won't break the bank doing it. So, whether it's a rustic barn room that is at one with nature or a contemporary sleek space with all the mod cons you're after, we will deliver.
Plan the layout and ensure the building is versatile. You should always build your structure with your particular needs in mind rather than what you imagine some potential buyer will want. However, one of the ways that a timber building can increase your property value is if it is versatile enough to be used or adapted by almost any homeowner. If you are wanting to build a barn, for example, you will need to think about its position and layout.Where will it be situated? Which way should it face? Where will your storage go; would it be best to site it in the middle of the barn to reduce travel distance? Do you need a storage area that opens both to the outside of the barn for stocking and to the inside for removing? Where will the tack room, wash stalls go? Do you need to close off areas with sliding doors? Where will windows and doors go for optimum ventilation? There is a lot to think about and with our wealth of experience, we can help you every step of the way. We design and build our barns and other timber buildings bespoke for every customer to ensure we match your requirements perfectly. Designing your layout, look and finish allows your building to have the flexibility to become whatever you need it to be. If you are thinking or adding a summer house to your garden for example, you may choose to add some insulation, double glazing, insulated flooring and full electrics inside, so you can enjoy your new space year-round.
Ensure Longevity. When the time comes to sell your home, potential buyers will not be impressed if your barn or other timber building is falling apart – that will certainly not be adding any value to your home. If you are planning to build a space that adds long term value, make sure it has a long lifespan. National Timber Buildings have been using traditional construction methods for decades to create beautiful bespoke barns and other wooden structures. We only use materials of the highest quality, ensuring your timber building will last well into the future, so they are a permanent addition to a property (depending on the roof finish, the roof may need replacing after 15 years).
If you want to add a barn or other timber building to your land, why not give us a call today and we can chat through your requirements and look at some options.  01233 740 944.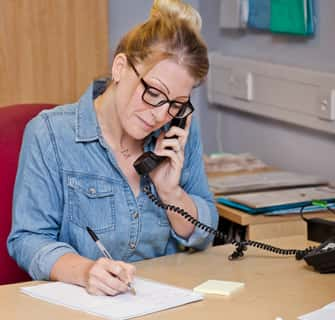 Get in touch
Want to know more about choosing low-cost, high-quality stables? We're happy to answer all your questions. Call 01233 884502, email [email protected] or send us a message and we will respond ASAP.