Field shelter for animals is important whatever the season.  In summer, the priority is providing them with suitable shade and in winter it is all about keeping them protected from the extreme rain and wind. Field shelters are not just suitable for horses either, they are suitable for housing all sorts of livestock whether it be sheep, ponies, llamas, donkey's or even dogs.  In recent years, the demand for alpacas has risen too. This is mainly due to their rarity in the UK as well as their slow breeding rate – making alpaca wool a valuable commodity in the textile industry.
Stocking rates for alpaca are similar to sheep (4 to 6 animals per acre in good quality pasture), so they are a great farming options for those with a smaller amount of land to play with.
Aside from all the animals you can house in a field shelter, you may also want to use it for storing feed, tools or bedding materials.
Here at National Timber Buildings, we can build a high quality, shelter bespoke to your needs.  We can add guttering, gates, doors, roof lights – whatever it takes.  Over the years we have had many different requirements including adding a bar into a shelter so the customer could use it for wine tasing events. Our in-house CAD designers will build your requirements into one of the following shelter sizes:
The benefits of our animal field shelters
When your building is standing out in the middle of a field with no protection from the elements, a flimsy construction with low quality materials is a complete 'no-no'.  Our sturdy, strong and durable shelters will not let you down and here's why:
We use:
Easily adjustable (low maintenance) door hinges.
4×2" roof purlins in pre galvanised steel joist hangers joist hangers.
Galvanised, barred windows with sliding Perspex cover – low maintenance and great for regulating ventilation year-round.
Roof lining – keeps the shelter warmer in the winter and cooler in the summer and increases Onduline roofing life expectancy and prevents sagging.
Tanalised timber to protect against fungal decay and insect attack. We use minimum grade C16 timbers for framing and rafters, and our shiplap cladding is 5th grade or better.
Louvre stable vents for increased air flow – positioned high up underneath the canopy to protect against wind-driven rain.
Do you need planning permission for an animal field shelter?
To build a permanent equestrian construction such as a field shelter, it is very likely that you will need planning permission.  In a nutshell, if you intend on building a permanent shelter on land that falls outside the official boundaries of your garden, you will definitely need to obtain planning consent before you start your build.  However, if the proposed construction falls within the official boundaries of your garden, you may not require planning permission for a permanent field shelter, as you may be able to build under permitted development rights.  Our team here at Nationals are able to advise whether you are able to build under permitted development rights, and if you DO need to obtain planning permission, we can advise how to go about it.
Animal Field shelters are the perfect quick-assembly choice for housing your horses or other livestock.  Manufactured to the same high standards as all our stables and timber buildings you can guarantee that your timber shelter will be robust and suitable for even the liveliest animals. Let us design the perfect animal field shelter for you and your needs, and we will have it installed in just a matter of weeks.  If you need your field shelter to be fully mobile, take a look at our mobile field shelter range.
If your field shelter doesn't need to be permanent, a mobile file shelter is a good option as it's unlikely that you will need planning permission for it (if you are able to build under permitted development rights).  Again, there are still rules to follow (for example, the stable must not need footings and must be mobile) so, make sure you always seek advice.  If your budget is tight, enquire with us about our self-assembly mobile field shelters before searching for 'field shelters for sale'.  We can talk through size options as well as how much you should expect to pay for a self-assembly mobile field shelter  option.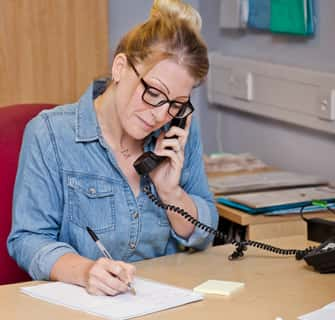 Get in touch
Want to know more about choosing low-cost, high-quality stables? We're happy to answer all your questions. Call 01233 884502, email [email protected] or send us a message and we will respond ASAP.