Our gardens and outdoor spaces have never been so important to us.  Improvements in technology mean the modern world can do more at a faster pace.  While this enables us to achieve greater things, it also means we often forfeit our time to unwind and relax as a result.   Our timber garden buildings are loved by customers that have chosen to make the most of their green spaces and build something that is not only long-lasting and practical, but also makes a real feature in their garden.  Whether we have built you a summer house, garden room, workshop, home office or gazebo, you will want to know how to care and maintain your bespoke timber building design to ensure it continues looking tip top in years to come.
To preserve the life of your (National) timber garden building, we recommend following these easy-care tips:
Upon installation
If you have recently had your building installed, it is worth checking over for any nails that have been dropped/missed.  Whilst our installers carry out a thorough check before they leave, we advise that you also have a look around just in case any have been missed.
Control moisture
Keeping your garden building as dry as possible is one of the most important aspects of good timber building maintenance.  Consider siting your garden building away from trees so that water doesn't drip onto the roof and keep the roof clear of any debris.  If possible, situate the building higher up in the garden or on an elevated foundation to avoid drainage problems that may lead to excess moisture around the base of the building.  Good guttering will direct rainwater well away from the building so make sure the guttering is clear of debris by cleaning out on a regular basis.
Timber treatment
Applying a timber treatment will give your garden building protection against varying weather conditions. Exposed to the natural elements, untreated wood is likely to deteriorate more quickly.  We recommend treating your building with two coats of Watershield (obtainable from any DIY/building merchants).  The treatment is transparent so you can preserve the colour of your building.  There is a selection of alternative colours available if you prefer.   We recommend applying the treatment after a few months of the building being fitted in order to give the timber time to dry and settle.
Don't forget, if your building has been fitted with joinery casement windows or doors, the external parts of the frames will need to be treated/stained as well.  If they require glazing, we advise you have this carried out as soon as possible.
General maintenance
Trim any branches or bushes that may be growing up against the building.  Keep the door hinges oiled and in the very unlikely event that screws, or fixings become loose, tighten them if necessary.
Regular cleaning and checking
Regular cleaning and maintenance will ensure you spot any problems and deal with them before any damage is caused.  Try to replace any items that become damaged (this is often the case if your timber building's main purpose is to house livestock or horses) as soon as possible.    Check the whole building, inside and out, while you give it a good clean, removing dust and debris with a damp cloth. Remove bird droppings, plant sap and any other unwanted marks.
Spring is a great time to get jobs like this done ready for a busy summer and with so many of us at home with time on our hands at the moment (due to COVID-19), there is no excuse not to tick these jobs off your list.  If you are thinking of erecting a garden building of some kind and would like to chat it through with us, we would be happy to hear from you and offer advice as needed.  Simply call us on 01233 740 944, email [email protected] or fill in our contact form and we will get back to you ASAP.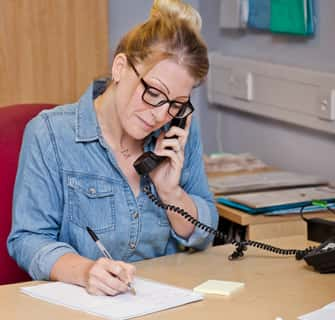 Get in touch
Want to know more about choosing low-cost, high-quality stables? We're happy to answer all your questions. Call 01233 884502, email [email protected] or send us a message and we will respond ASAP.