Whether attached to your house or as a free-standing structure, there are so many possible designs for wooden carports depending on your budget and personal taste.  At this time of year, they are perfect for storing and protecting your car but that's not the only thing they are great for.  We've built lots of carports, many of which are not intended to be used for cars at all!  Here are a few other popular carport storage ideas…
Protect your vehicle
The primary function of a wooden carport is for storing and parking your car.  They offer great protection particularly during the winter months in fact, you'll never have to scrape the ice off your car again!  Whether you own an expensive luxury car, recreational vehicle, van or motorbike we can customise and build the perfect vehicle shelter for your needs offering a safe place from the effects of the elements.  Even double carports are becoming increasingly popular nowadays particularly for families who need two cars for both parents commuting to their respective jobs every day, and often the children too – nearly every child gains their drivers licence as soon as they possibly can and want to own a car soon after.
Storing important and valuable equipment
In most cases the protection from the weather is not the main reason that many of our customers want us to build them a carport.  Because we can customise our wooden structures to your needs we often get demand for a carport/garage/shed all in one so customers can store their valuable and bulky items safely like tools, cleaning tools, tyres, petrol or even things completely unrelated to the car like bicycles, gardening tools, toys for outside, exercise equipment or garden furniture.  All these things need a safe and dry place to stay, and for households that don't boast a summerhouse or garden storage shed, the garage is the place to keep all the things they want to store safely, without it cluttering up the house itself.  We also get a lot of demand for bespoke structures to store farm machinery.
Wooden log store
Our wooden structures are the perfect solution to season logs and firewood and keep it dry, in one place and easily accessible.  They are engineered to be stylish, sturdy and built to last.
Extra living space
Many of our customers want to integrate their timber carport to their house.  We can customise your build to follow more versatile designs and features in order to make it an extension of your living space.  Media rooms, home office and children's playrooms are popular requests.  With a clear vision of your purpose we can create the structure you need.
As specialists in timber structures, we can create the ideal carport/garage for your needs with you needing to lift a finger.  Don't just take our word for it, check out the most recent customer feedback we've received.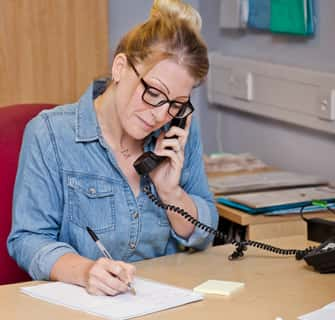 Get in touch
We are always happy to chat to you without obligation regarding any of our timber structures so please don't hesitate to call 01233 884502, email [email protected] or send us a message and we will get back to you soon.