What is tanalised® timber? Your questions answered
Tanalised® timber is timber which has been pressure treated to help preserve the wood. When preservative protection is applied via a pressure method, the treatment gets right into the centre of the wood. This is unlike treatment applied with a brush, which only covers and protects the wood's surface. All the tanalised timber we use for our structural timber and cladding has been impregnated with Tanalith® E wood preservative under controlled conditions in a vacuum pressure timber impregnation plant.
Pressure treated wood such as ours has a proven long-term protection from wood decay and insect attack, meaning anything constructed with treated tanalised® timber will be able to withstand extreme weather conditions and stand the test of time. Pressure treated timbers are a high performing, durable, and sustainable construction material that can be used for a wide range of applications.
How are timbers tanalised®?
The treatment is industrially applied by trained operatives and treatments can be varied to meet the protection requirements of different end use applications; for example, timbers that will encounter the ground will require the highest level of preservative protection to better protect them from contact with soil, vegetation, rain, moisture, or other agents that can cause decay and rot fungus.
Prior to treatment, the timbers are dried to a suitable moisture content. The timber treatment process is as follows: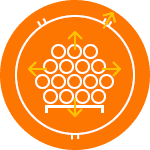 Timbers are loaded into a large vacuum chamber and the door is secured. An initial vacuum is applied which removes all the air from the cells in the timber. The vacuum is held.
The chamber is flooded with water-based Tanalith® E wood preservative.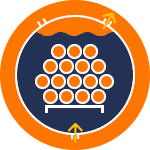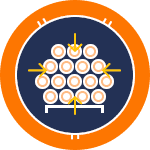 Hydraulic pressure forces the chemical preservative deep into the wood.
At the end of the treatment cycle the preservative solution is pumped back to storage and a final vacuum extracts any excess preservative solution and pumps it back to storage.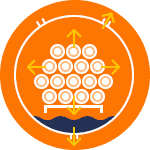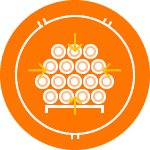 When the vacuum door is opened, low pressure inside the timber draws in the remaining surface solution when vented to the atmosphere. This leaves the treated timber almost dry.
After the timber is treated, it is removed from the vessel and left to dry fully.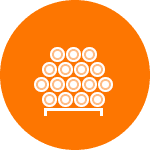 What chemicals are in Tanalith® E?
Tanalith® E is a water borne product that contains a mixture of chemicals, namely copper and organic biocides (triazoles). When impregnated into the timber the preservative components bond with the wood structure and cannot easily be removed. It does NOT contain arsenic (as older preservatives once did) and is well suited to environmentally sensitive applications.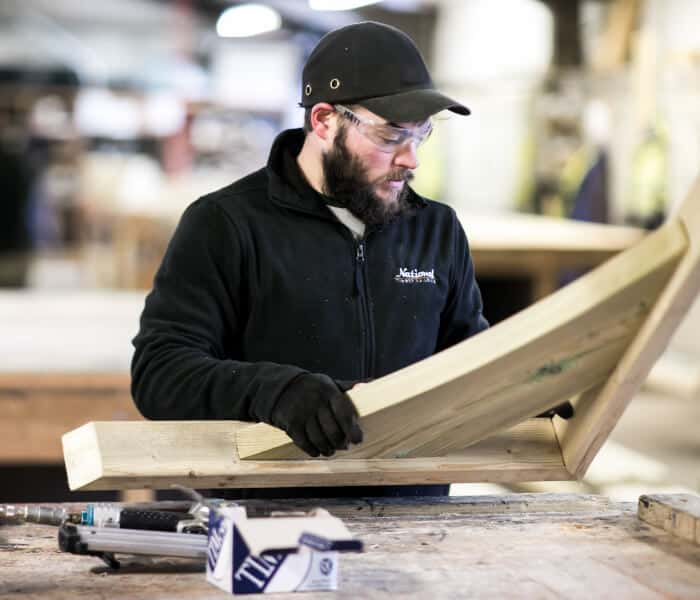 Is Tanalith® E wood preservative safe?
Tanalith® E wood preservative is approved for use as directed under the Control of Pesticides Regulations (COPR) by the UK Health and Safety Executive. The biocides contained in Tanalith® E wood preservative are supported under the Biocidal Products Directive.
What colour is
tanalised® timber?
Treated timbers boast an initial natural pale green colouration that blends perfectly with outdoor environments, making it perfect for our timber stables and outbuildings.
How long does tantalised® timber last?
30 years is the industry measure for estimating how long tanalised® timber will last without additional treatment. However, in our experience, we have seen many of our tanalised® timber buildings last 40+ years, when well looked after.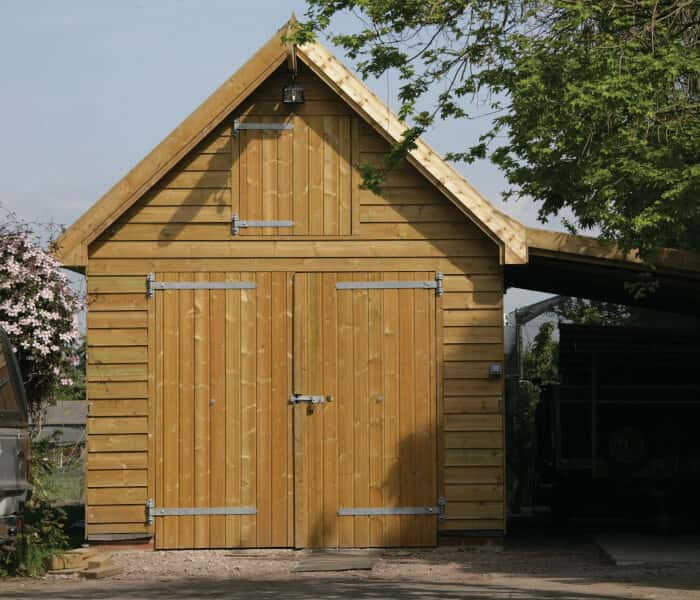 Is tanalised® wood waterproof?
A tanalised® building is not waterproof. Tanalising stops the wood from rotting and decay, but it is not a waterproofing treatment. Whilst all materials we use are pressure treated, we recommend applying a clear water shield to protect against the sun and rain.
Tanalised wood not only provides longevity and excellent protection from the environment, but is also a low maintenance, environmentally friendly, cost-effective option too. As a household name in stables and bespoke timber buildings, quality, and longevity, as well as aesthetics are all vital components to the success of our products. However, don't just take our word for it, see our beautiful craftmanship for yourself.