Generally speaking, a stable is a timber building that is used to house horses. A barn is also usually made of timber, but it is most often used to keep livestock, or to store machinery or equipment. There are instances where the two terms may be used interchangeably, so it is always worth specifying your design. A prime example is the American barn, which is a structure consisting of horse stables and ancillary buildings, all under one roof.
Are there any fundamental differences between a barn and a stable?
The design of a barn and the design of a stable will generally be different to help them fulfil their purpose. Stables usually consist of secure areas to house your horses. Barns are more open plan – perhaps you will have a hay barn to store and protect hay, or perhaps you will have a barn with doors for securely keeping livestock or farming machinery.
Stable designs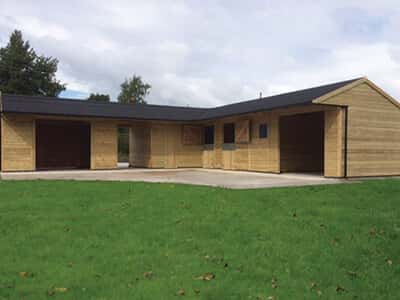 Stables will have loose boxes to house horses, and they might also consist of other spaces to help with horse care, such as tack rooms or wash-down bays. These are some of the design considerations when choosing stables:
Loose boxes – choose the number of loose boxes depending on the number of horses you own.
Tack rooms – these can be built into stable complexes to store tack if required.
Kickboards and chewstrips – protection for stables, especially when stabling large, powerful horses.
Canopies and vents – you can change the aesthetic of the stable and add ventilation for horses.
A range of doors – choose stable doors and joinery doors for convenient access, wherever needed.
By combining these different features in accordance with your needs, you can craft your perfect stable.
Agricultural barns

Barns are generally used for keeping livestock, or for storage, as opposed to housing horses. You might also choose a barn for decorative purposes – oak front barns and carriage houses make use of a traditional barn design, with high ceilings and rafters, but they are also used as a type of outbuilding, usually for parking cars.
You can choose to incorporate a barn into your stabling – hay barns are often used to store horse feed and bedding, so it makes sense to keep them close by. You can build the barn into the design with a gable end, or alternatively, build a freestanding hay barn in the vicinity.
These are some of the design considerations when putting together plans for your perfect barn:
Aesthetics – how do you want your barn to look? Oak front barns are a premium type of barn, perfect for complementing surroundings.
Storage – choose from carports and bays, open storage, or closed-off areas for storage of machinery, feed, equipment etc.
Animal housing – if you keep livestock, they will often be housed inside a barn.
Roofing and eaves – open eaves give a rustic look and allow more storage space inside. You can choose from slate and tiled roofs.
Framing and bracing – you can choose barn frames with additional strength if needed.
Roof trusses – if required, you can choose to include a first level floor, and place rooflights in the ceiling.
Doors or open-fronted designs – often hay barns will have an open front, and barns used for storage will have joinery doors.

American barns – mixing stables and barns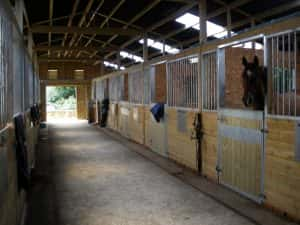 The American barn is a combination of a stable and a barn, bringing the two together to offer a different horse care experience. There is the scope to house horses together and have several ancillary buildings, all in one. As a horse owner, this is generally a very good option, as horses tend to find this arrangement more sociable. You can choose to incorporate:
Wash-down bays
Tack rooms
Drying kits
Crew rooms
Feed stores
Farrier bays
Offices
Hay stores
Find out more about barns and stables – for free! Request a copy of our brochure. Just enter your postcode.
Stables for the discerning horse owner, from just £1,520.
Send my free stable brochure.
Enter your postcode to request your brochure.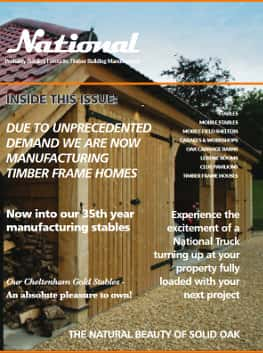 Design your own barn or stable
For most people with horses in the UK, the best option is to design your own barn and stable complexes. This way, you can ensure that your barn or stable meets your needs, down to the very last detail. It will matter much less whether it is classed as a barn or a stable – what will matter is that it is a high-quality building that has been designed to fit your specific requirements. Having the right stabling, barns, outhouses and ancillary buildings can help transform your horse care, making it more of a pleasure and less of a chore.
We are a household name in timber buildings and often work with our clients to design stables and barns from scratch. We have our own design team who are specialised in listening to what you need and transforming this into a design. There were around 19 million equestrian consumers in the UK as of 2015  (and this figure had remained fairly constant for the 20 years beforehand), so there are lots of horse owners and riders to please. Very few of these owners are going to want or need exactly the same thing from their stabling and this is why a bespoke design is so beneficial. We work with horse owners who know exactly what they want, and we work with those who are buying their first pony, ensuring that all stables and barns are bespoke to the individual.
Talk to us about stables, barns, your horses and your needs. We are more than happy to offer no obligation advice and chat about your options.
Call 01233 884502, email [email protected] or send us a message and we will respond ASAP.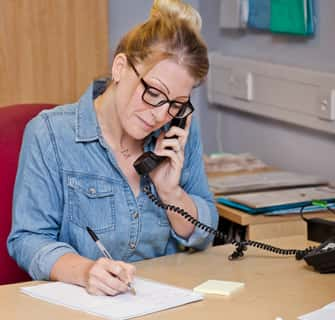 Get in touch
Contact National Timber Buildings to ask any questions about stables, barns and timber structures. Our team are on hand to help.