With so many homeowners choosing to improve rather than move, the demand for wooden garages and other outbuildings are on the up. The first thing our customers normally enquire about is whether or not they will require planning permission to build their dream garage or whether they can avoid it. The truth is, there are various rules and regulations that you need to understand in order to ensure your build abides by planning permission guidelines and meets building regulations approval prior to starting the design and build process.
Under planning laws here in the UK, garages are referred to as 'outbuildings' (alongside greenhouses, garden sheds, and other structures commonly residing outside.  Planning permission for garages will be different from one property to another. If you live in a listed building for example, you would not be allowed to build any outbuildings on the area of land surrounding your property.  However, if your property is in a national park, a world heritage site, conservation area, or it resides within areas of outstanding natural beauty, you will need to make sure your garage adheres to extra rules and guidelines as well as some general ones.
Typically, 'outbuildings' are considered 'permitted developments', which means that no planning permission would be required for a wooden garage providing that your structure is built in line with the following rules:
Garages are not permitted development within the grounds of a listed building.
On designated land, garages to the side of the house are not permitted development. Designated land includes National Parks, The Broads, Areas of Outstanding Natural Beauty, conservation areas and World Heritage Sites. The general rules are that you are not allowed to build the garage onto the side of your property and that garages cannot be more than 10 square metres in total size if the structure is more than 20 metres away from any wall of the property to be considered permitted development.
You should not build a garage forward of the principal elevation of the original house. The term original house means the house as it was first built or as it stood on 1 July 1948 (if it was built before that date).
Your garage, along with any other outbuildings, should not exceed 50% of the total area of land around the original property. Outbuildings and extensions to the original house must be included when calculating this 50% limit.
To be permitted development, any new building must not itself be separate, self-contained, living accommodation and must not have a microwave antenna. In short, you should not use your garage as a living space.
Wooden garages should be single storey with a maximum eave height of 2.5 metres. The maximum overall height should be 4 metres with a dual pitched roof, or 3 metres in any other case.
If the garage is built within 2 metres of the boundary of the house, the whole garage structure should not exceed 2.5 metres in height.
The garage should not have a balcony or veranda attached to it. Raised platforms such as decking are permitted development, provided they are no higher than 300mm.
Containers, such as those used for domestic heating purposes, must not exceed 3,500-litre capacity to be considered permitted development. The other permitted development conditions which apply to outbuildings listed above also apply to containers.
It is important for us to stress that in the UK, planning requirements are bespoke to each and every property. The rules outline above are general rules and therefore, we always recommend contacting your Local Planning Authority (LQA) to check. The team here at National Timber Buildings are experts in building timber buildings, and there is not a lot we don't know about planning permission. Whether it's help with calculating a floor area, checking measurements or just general advice, we welcome any specific questions about planning permission you have, please feel free to contact us on 01233 740 944, or email us at [email protected].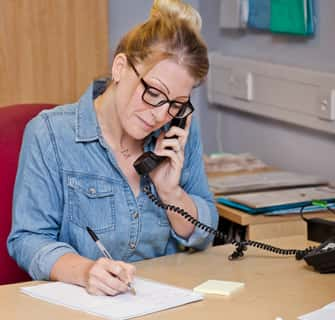 Get in touch
Want to know more about choosing low-cost, high-quality stables? We're happy to answer all your questions. Call 01233 884502, email [email protected] or send us a message and we will respond ASAP.