In recent years, we have seen an increased demand for wooden home offices as the opportunity to work from home (or WFH as the modern among us say) grows in popularity.  With more employers recognising the benefits that flexible and home working can have on the productivity of their employees (thanks to a reduced commute, better work/life balance, and the flexibility around family commitments that working at home allows), there has definitely been a surge in customers needing to design a home work-space that promotes the best working environment possible.
We take a look at the benefits of a wooden home office and how we can help you create the right space to help you feel connected, inspired, productive and a happy home-based worker.
The benefits of a wooden home office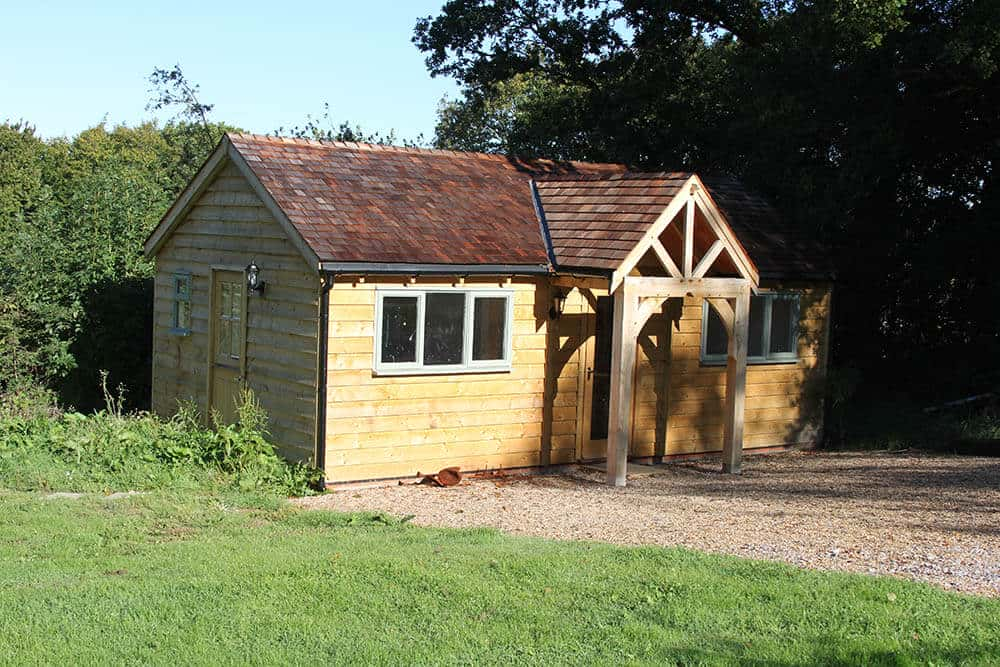 Bringing the outdoors in
A home-based workspace, no matter how large or small, needs to be comfortable and relaxed to promote focus and productivity.   Natural materials, such as wood, will bring interest, balance and warmth to your interior and will replicate the effects of spending time outside in a natural environment.  By bringing a little of the outdoors in, you have the best chance of creating a calm workspace that not only has great aesthetic appeal but is affordable and durable.
Bespoke to your needs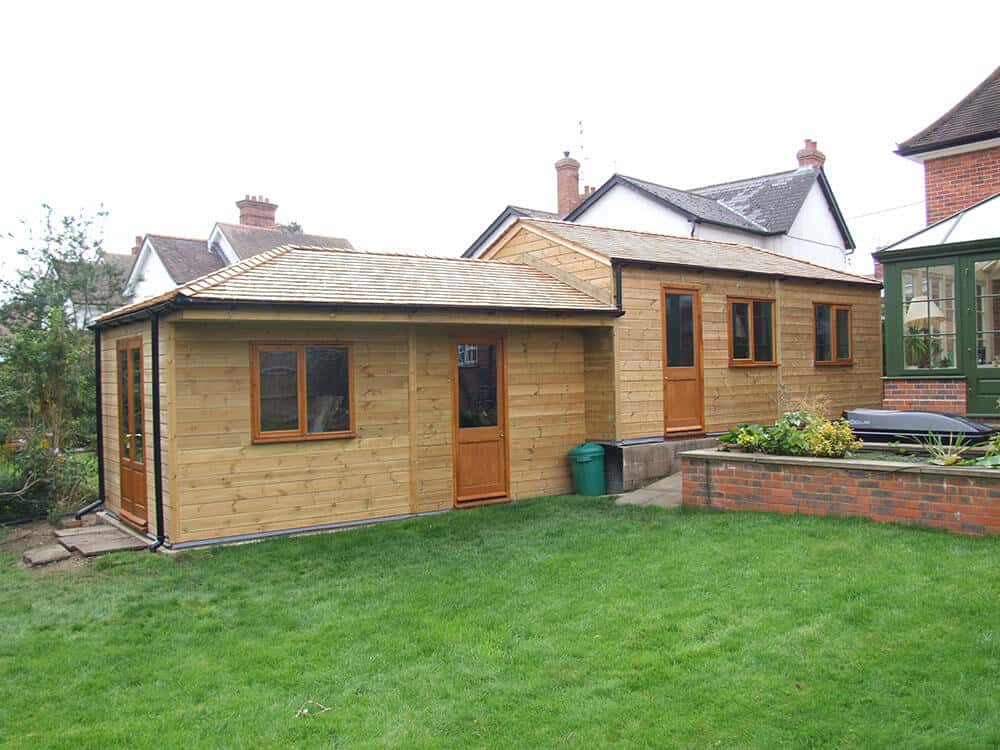 We design all home offices from scratch, ensuring they are the ideal space for your needs.  Gone are the days of working in the spare bedroom, or dining room table.  You can create a designated work area that is practical to your needs and styled to reflect the kind of environment you like to work in.
The perfect working environment
Thanks to the superior insulation and timber we use, your office will be kept cooler in the summer months and warmer throughout winter.  Working in a comfortable temperature and in befitting surroundings will help you to stay focused and be as productive as possible.
A shrewd Investment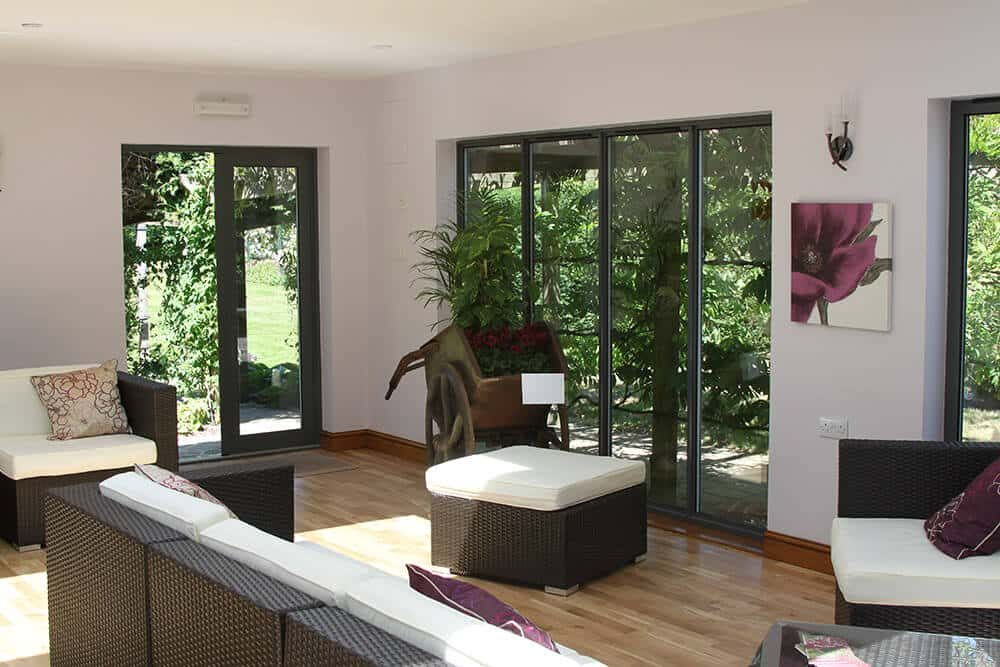 Our wooden home offices will not only provide you with a contemporary workspace that you can use all year round, you will also become the proud owner of an office that is a shrewd investment in your property.
Will I need planning permission to build a home office?
Outbuildings like mobile field shelters and home offices, are generally considered to be permitted development, and therefore do not require an application for planning permission.  However, there are certain rules that your home office build needs to fall in line with, in order for this to be the case. Our blog on permitted development and planning permission will provide you with a good starting point in shedding light on the permitted development rules.  As experts in timber outbuildings, we have learnt a thing or two about planning permission over the years and are
always happy to guide you through the planning process.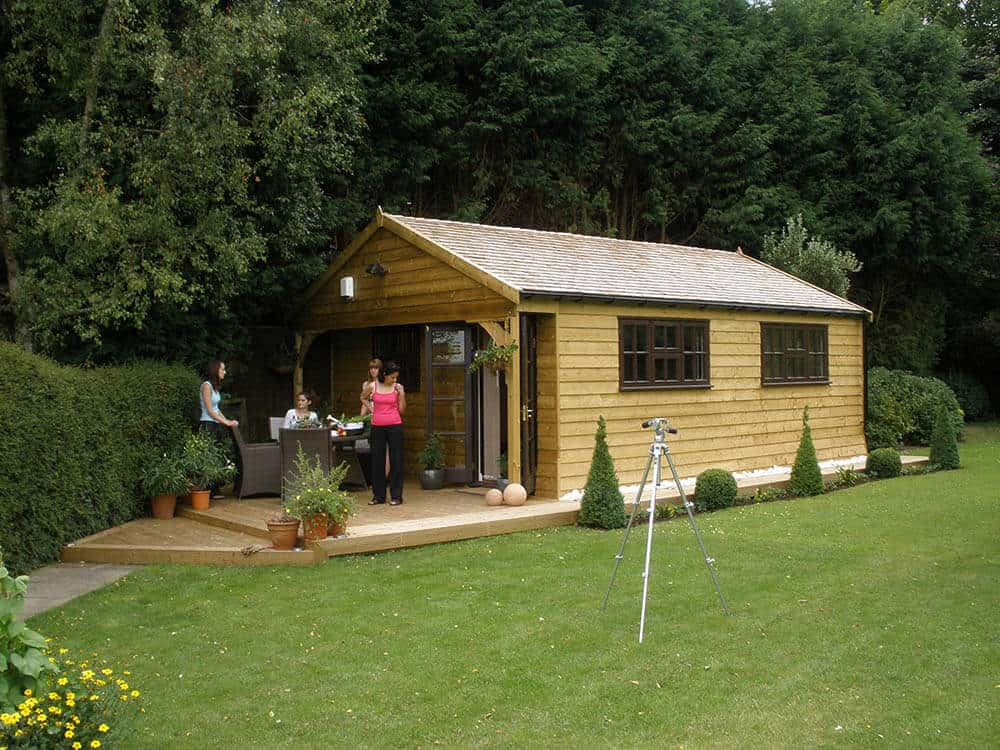 Why choose National Timber Buildings for your home office design and build?
Our 35 years of experience in the home office design-and-build process has enabled us to perfect our processes and construction methods – we know what works, and what does not work.  Whatever your requirements are (whether it is a one-person space, or an area that can accommodate several staff and a meeting area) we have a solution that will meet them.
First, we listen and understand your requirements, and discuss design options before we measure up and transfer your ideas onto paper. You will sign off your design work before we start works, ensuring that it is designed to your exact specifications, includes everything you want and meets your vision.
Our timber is of the highest quality and is fully tanalised, protecting it from fungal growth, rot and insect attacks. You can personalise your office with features – windows, joinery doors, or maybe a veranda at the front.
In short, we can make your office completely unique and adaptable to you and your needs, to create the perfect space you need to think and work. Plus, as they are solid wooden structures, you can easily adapt your office into another feature if your needs change overtime – summer house, gym, man cave…whatever is needed.  If you are considering working from home on a permanent basis, and would like to discuss home office options, we would love to chat with you.  Simply call us 01233 884502, email [email protected] or send us a message and we will get back to you soon.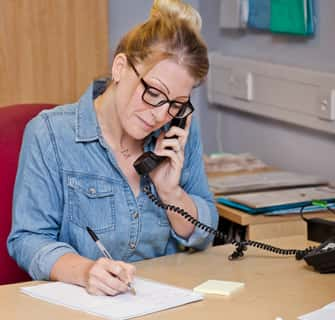 Get in touch
Want to know more about choosing low-cost, high-quality stables? We're happy to answer all your questions. Call 01233 884502, email [email protected] or send us a message and we will respond ASAP.