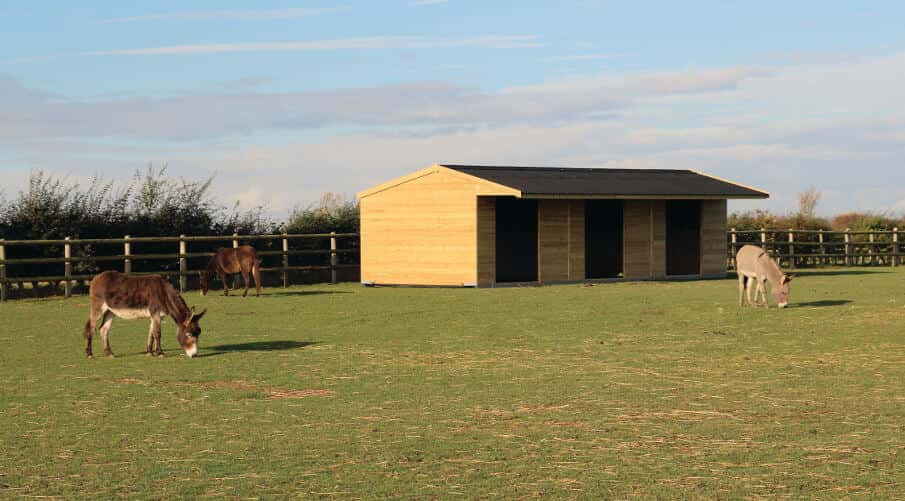 Buy your mobile field shelters, for self-assembly, online
Benefit from significant savings by installing your mobile field shelter yourself, and if you are based in the Home Counties we will deliver for free.
The materials used and workmanship remain exactly the same as if we were installing your mobile field shelter for you, by assembling it yourself you save the labour cost of installation.
Up to 35 years life expectancy
Heavy duty galvanised steel skis
10ft x 36ft Mobile Field Shelter
£4,370+vat
(£5,244 incl. VAT)
What do our customers say?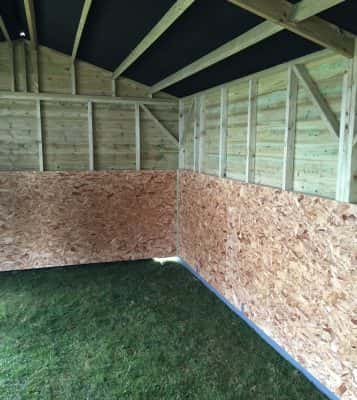 *FREE DELIVERY
Free delivery to the Home Counties (Kent, East Sussex, Surrey, Essex, Berks, Bucks, Hertfordshire and London)
We will confirm a delivery date with you upon receipt of your order.
We do deliver nationwide, so if you are outside the Home Counties please call  01233 740944 or email [email protected].and we will be able to give you a price for delivery – our drivers are delivering throughout the UK on a weekly basis, and will deliver to you in person. We will aim to deliver when we are in your area therefore the delivery charge will be a nominal fee.
Specifications
3×2″ Tanalised Treated CLS Framing at 24″ Centers
3×2″ Tanalised Treated CLS Corner Bracing
1/2″ Tanalised Treated Shiplap Cladding
1/2″ OSB Kickboards to 4′
3×2″ Tanalised Treated CLS Noggins
4×2″ Tanalised Treated CLS Roof Purlins at 24″ Centers
Black Onduline Roofing
3¼" x 3¼" Heavy Duty Galvanised Box Section Steel Skis
Tanalised Treated Barge Boards and Points
1x 6′ Wide Opening on 12′ Wide Buildings
2x 6′ Wide Openings on 18′, 22′ and 24′ Wide Buildings
3x 6′ Wide Openings on 36′ Wide Buildings
4′ Canopy on 12′ Deep Buildings
3′ Canopy on 10′ Deep Buildings
Height to Eaves 7′
Height to Ridge 9′
Fully galvanised towing eyes at both ends
Tow ropes supplied with shackles
Why choose a National mobile field shelter?
Front canopies
Adding additional protection against all weathers
4×2" roof purlins in prefabricated steel joist hangers
Increased wind and snow loading
Tanalised timber for longevity
Steel joist hangers provide additional roof strength
Tanalised timber
Protects against fungal decay and insect attack
Minimum grade C16 timbers for framing and rafters
CLS (rounded and smooth corners for better appearance)
Shiplap cladding is 5thgrade or better
Heavy-duty, galvanised steel skis for mobile stables and shelters
80x80mm, 3.6mm box section steel (keeps the building above ground level)
6mm fully welded restraint cleats (keeps the building fully secured to the ski)
10mm fully welded towing eyes to all four corners (can be towed from either end and used for staking if necessary)
Hot-dip galvanised to meet EN ISO 1461 standard and manufactured by a trusted CE-accredited supplier who has developed and supplied these exclusively for National Timber Buildings for the last 20+ years
Buy your 10ft x 36ft Mobile Field Shelter Now
Need a different size Mobile Field Shelter?
Our mobile shelters are also available in the following sizes:
A mobile field shelter will take, on average, 4 hours to assemble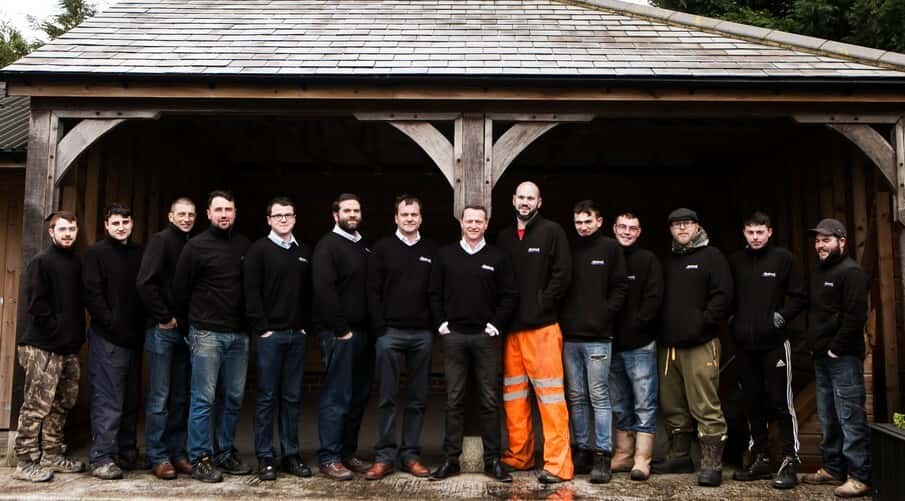 National Stables, a household name giving you the best quality
We are leading timber building experts, which gives us incredible buying power. This means we can keep our prices as low as possible whilst never compromising on the quality of our timber.
When you buy from us you don't just receive a mobile field shelter – you receive a mobile field shelter that is:
Tanalised
Galvanised
Traditionally made
Quality checked
Our quality never falters. We're not the cheapest on the market, but we're certainly the best value.
Remember that if you buy cheap, you buy twice, and it's not the cost-saving exercise you think it might be. Invest in quality instead.
Easy assembly
Your mobile field shelter will arrive with detailed instruction, but do bear in mind that it has already been part assembled – if you watch this video of one of our teams erecting a shelter, you should be prepared for when yours arrives.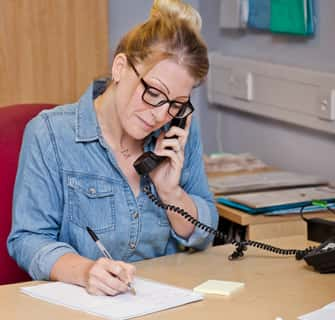 Need to know more?
If you can't find what you need or require more information, please complete the form and we will be in touch shortly.