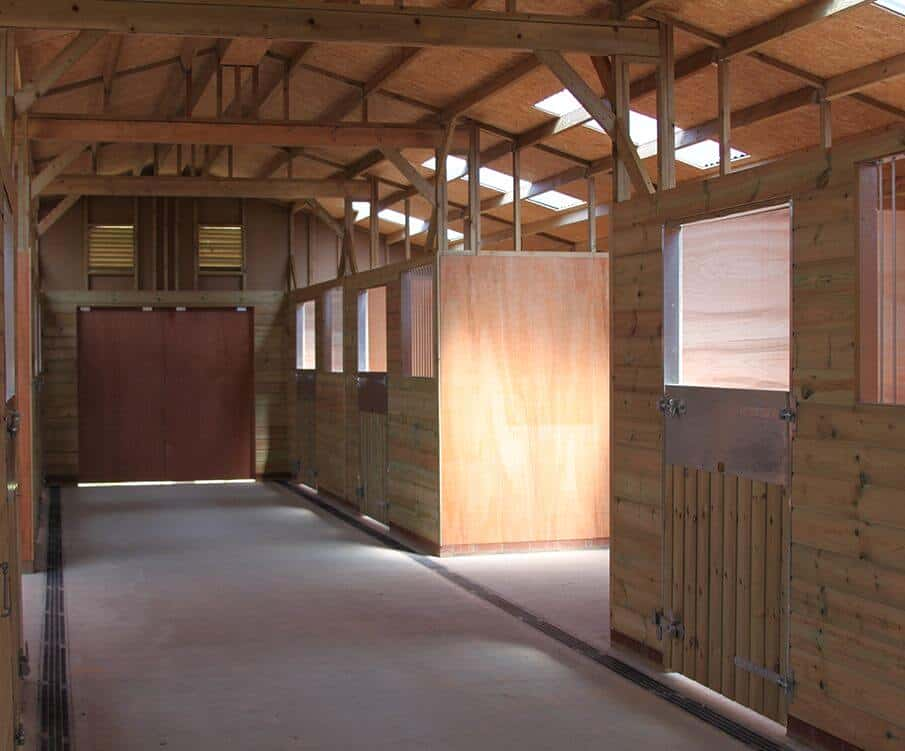 Year-round protection from the elements,
from an American barn
American barns give you scope for several stables and ancillary buildings, all under one roof. They are perfect for professional, busy horse owners who are looking for convenience in their horse care, helping to give ultimate peace of mind that horses are housed in the best possible conditions. Horses are all together, making it a very sociable arrangement, and everything is completely under cover, meaning you stay dry and cosy whilst going about your daily routine. With the option of wash-down bays, tack rooms, drying kits and more, there's everything you need to make horse care a genuine pleasure – and there's even room for a kettle in there, too.
Looking for wooden horse barn prices?
Then our brochure is the place to start – it has pricing information, as well as additional product information and plenty of inspiration. We'll send it to you completely free of charge.
Enter your postcode to request your brochure.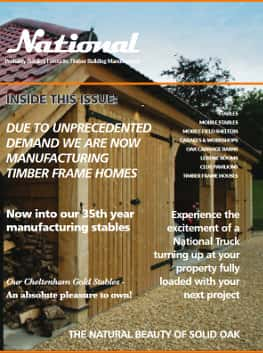 What do our clients think?
The benefits of an
American Barn
Roof lining
Warmer in winter
Cooler in summer
Increased Onduline roofing life expectancy
Prevents Onduline sagging
8' eaves height
Suitable for housing larger horses
4×2" Tanalised® framing
Gives increased strength
24" (600mm centres) for maximum strength
5×2" roof purlins in prefabricated steel joist hangers
Increased wind and snow loading
Tanalised® for longevity
Steel joist hangers provide additional roof strength
Fully lined to eaves
Eliminates chewing of the main frame
Increase insulation
Galvanised front grills
4×3' heavy duty galvanised steel bars to stalls – provides maximum viewing in and out of the stall
Acts as a chewstrip around the frame (internal only)
Great light and air dispersion and barn management
Rear top stable doors
Can decrease boredom amongst horses and reduces the risk of damage internally
Increased airflow through the barn
Ply lined to prevent chewing of the bracing
Fully chew stripped to protect the frame
Increased light
Tanalised® timber as standard
Protects against fungal decay and insect attack
Minimum grade C16 timbers for framing and rafters
CLS (rounded and smooth corner for better appearance)
Shiplap cladding is 5th or better graded
Not sure which of our stables will suit you best?
Download our comparison table and see a summary of features for each stable.
Horse barn designs,
taken care of in house
We have in-house CAD designers who will work to your specifications to create the perfect wooden horse barn for you. Tell us how many horses you want to house and discuss features, or give us the specifics, and we will ensure we work to your requirements. We get all designs signed off by you, so you know you will be completely happy with the outcome.
There are various options you can ask us to incorporate, including:
Loose boxes

Secure tack rooms

Crew rooms

Hay stores

Offices

Feed stores

Wash-down bays

Farriers bay

Drying kits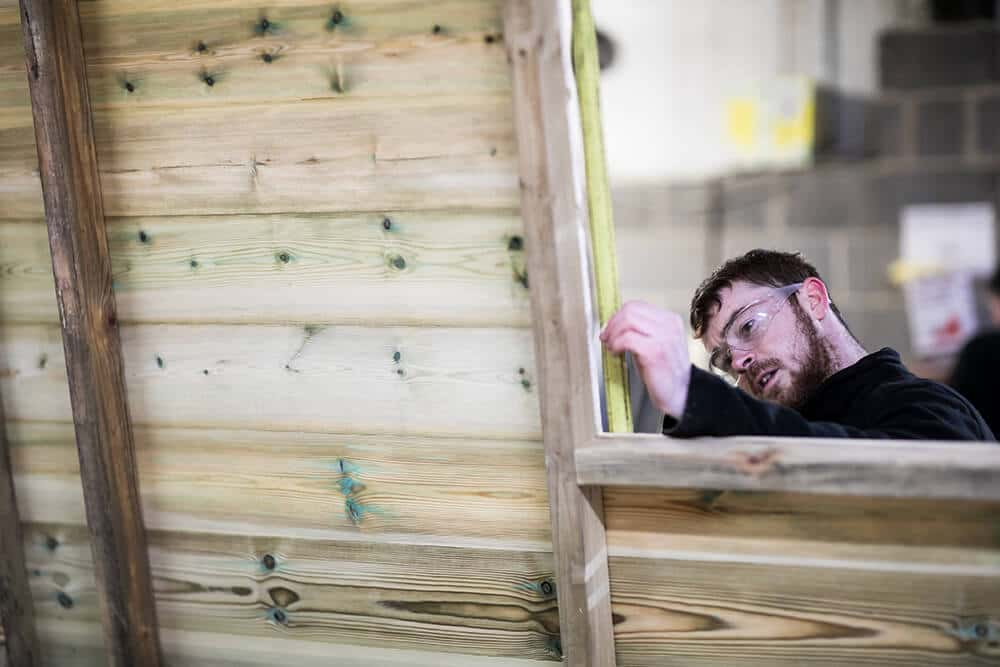 Quality American barn stables
from National Timber Buildings
We have been in the timber buildings business for more than 35 years, crafting beautiful, bespoke barns for our clients. We use materials of the very highest quality that are Tanalised® for longevity, and our traditional construction methods ensure our buildings retain their rustic beauty. You will be able to enjoy your American barn well into the future.
Find out more about National Timber Buildings and our quality-driven processes.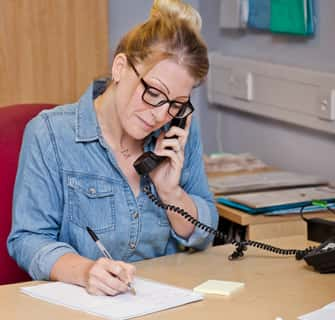 Get in touch
Contact National Timber Buildings to ask any questions about stables, barns and timber structures. Our team are on hand to help.
Call us: 01233 740944
Email us: [email protected]
Case studies
Want to see some of our past projects?
Get some inspiration for your own new stable and see the quality of our workmanship.