THE CHELTENHAM GOLD RANGE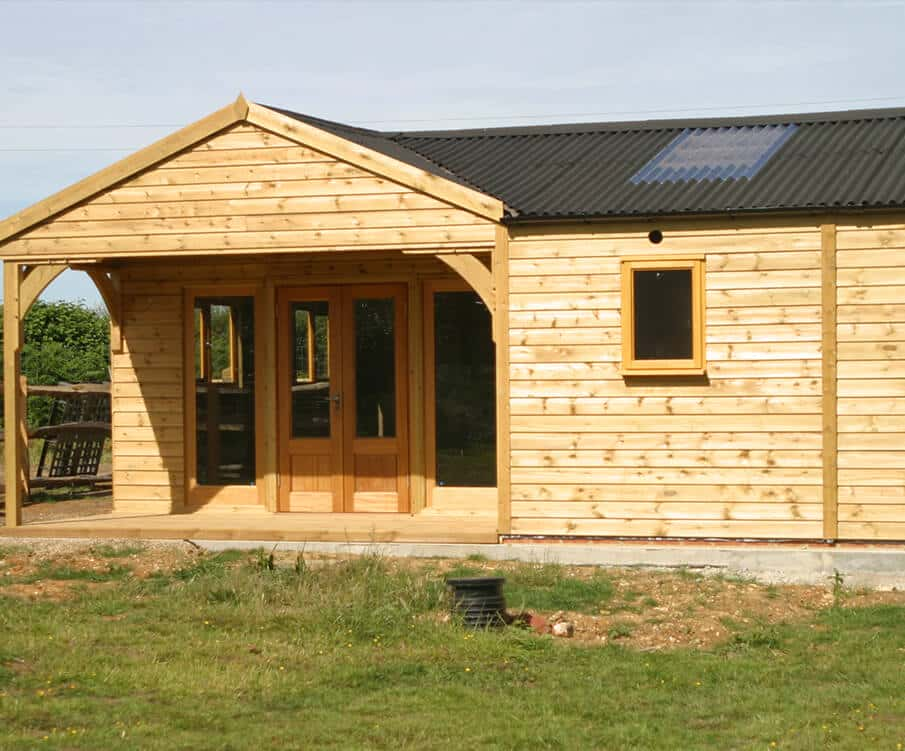 The Cheltenham Gold range – for the discerning professional
The crème de la crème of stables, the Cheltenham Gold range is one of the best on the market, anywhere. For a high-quality, sectional timber stable that is going to last, you won't find better than the Cheltenham Gold. You get what you pay for with this one, gaining a stable that is designed and built to last. If you want to enjoy quality time using your yard, with very little maintenance needed, the Cheltenham Gold is for you.
Made to our exacting standards, you know the Cheltenham Gold range will be of the very highest quality. The walls are at least five inches thick, with half-inch thick ply on the inside and 22mm cladding on the outside – this is the kind of cladding you would use on a house, so horses will be cosy and comfortable inside. If you're a professional user and you know exactly what you want from a stable, you will be wowed by the Cheltenham Gold.
Explore the Cheltenham Gold range further with a copy of our brochure
Get the process started by requesting your free National Timber Buildings brochure. It's full of design ideas, has further information on our prices – and we'll send it to you completely free of charge.
Enter your postcode to request your brochure.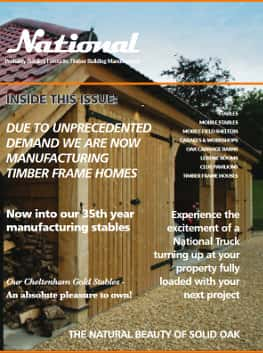 What do our clients think?
Key benefits of the
Cheltenham Gold range
These are the main reasons why our clients choose the Cheltenham Gold range:
Thicker (22mm) shiplap cladding
Longer lasting
90% thicker than other stable ranges
Less prone to movement or shaking
½" ply lining to eaves in tack rooms
Shelves and racking can be fitted directly to walls
A tidier look
Ply comes with a flat, smooth face that can be easily painted
¾" ply kickboards to eaves in loose boxes
Thicker, stronger kickboards for greater impact resistance
Lined to eaves to prevent chewing of the framework, increasing stable lifespan
Creates an anti-racking effect to resist large horses rubbing on outer walls
Lined front canopy
More aesthetically pleasing
Canopy vents to allow airflow
Joinery casement doors to tack rooms
Stronger joinery door for security
5-lever mortice lock, which is insurance grade
Lower maintenance and looks more aesthetically pleasing
Channel chewstrips on door frames
Completely surrounds the whole door frame
Protects shiplap against horse damage
Added strength
Is the Cheltenham Gold range right for you?
Our stables cater to different horse owners, so one of our ranges will be perfect for you. We have put together a brief guide comparing our ranges so that you can scan through the important points and make sure you are going to get everything you need from your stable.
A convenient design
and build process
Our in-house CAD designers are here to make the design and build of your Cheltenham Gold stable smooth and simple. We work in conjunction with you to ensure your stable is everything you want it to be, so just tell us your specifications and fill us in about your horses and we will do the rest. Let us know if you train, teach, need a manège, want a tack room… It is all possible with Cheltenham Gold.
Discerning horse owners recognise the quality
of a Cheltenham Gold stable
Choose Cheltenham Gold, and you're choosing a stable that can last a lifetime. We have 35 years of experience in this industry and we have put everything we know into this beautiful stable range, making sure it has all the features you could want or need for yourself and for your horses.
Find out about the National Timber Buildings brand and our commitment to quality.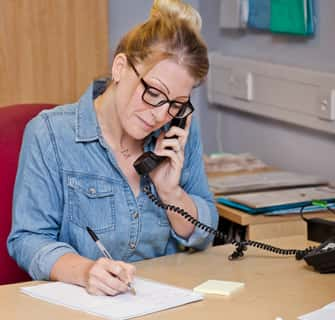 Get in touch
Contact National Timber Buildings to ask any questions about stables, barns and timber structures. Our team are on hand to help.
Call us: 01233 740944
Email us: [email protected]
Case studies
Want to see some of our past projects?
Get some inspiration for your own new stable and see the quality of our workmanship.