THE NATIONAL STABLE RANGE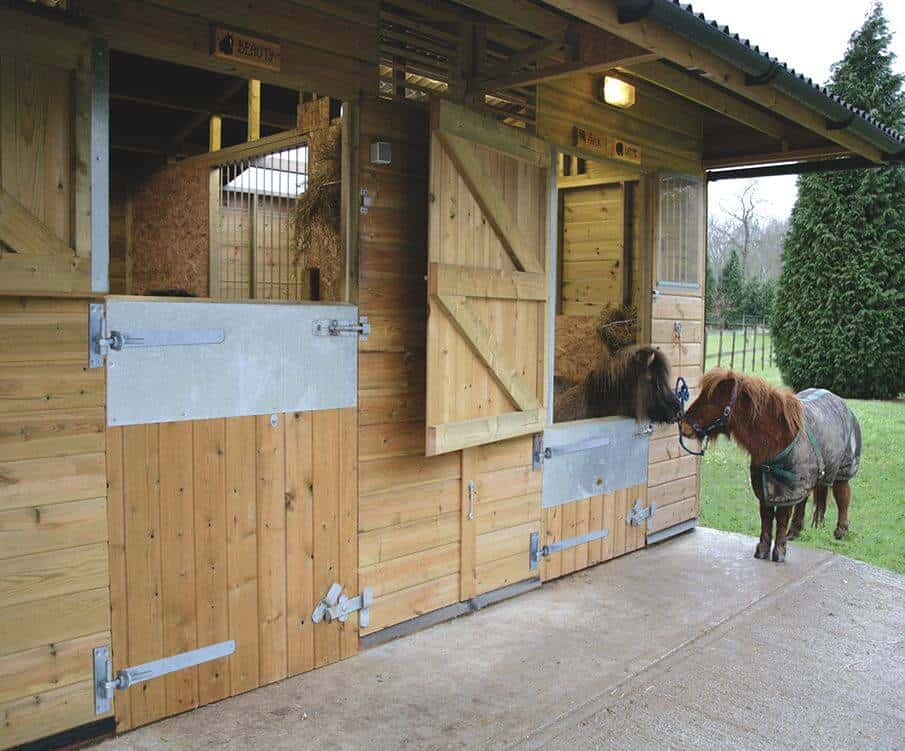 The National range
– our most popular stables
The National range is suitable for horses that are up to 16 hands and will give you some of the added extras to make your life that little bit easier. This stable tends to be the choice of non-professionals, but those who are well established within the equestrian world. We can design and create a whole stable complex, just for you, that will improve quality of life for your horses and make looking after them a real pleasure. And if you already have a Novice stable, we are able to upgrade it to a National one as your needs change over time. Please just let us know what you need and we can get to work on your designs.
A step up from a Novice stable, the National range is our most popular collection. Over our 35 years in business, we have developed the design to arrive at something unrivalled in the world of stables that is loved by all our clients.
Explore the National range further with a copy of our brochure
Get the process started by requesting your free National Timber Buildings brochure. It's full of design ideas, has further information on our prices – and we'll send it to you completely free of charge.
Enter your postcode to request your brochure.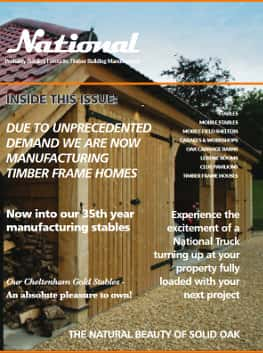 What do our clients think?
Key benefits of the
National range
Roof lining
Warmer in the winter
Cooler in the summer
Increased Onduline roofing life expectancy
Adjustable stable door hinges
Easily adjustable
Lower maintenance
Simple DIY task should the need arise to adjust the doors
5×2" roof purlins in prefabricated steel joist hangers
Increased wind and snow loading
Tanalised® timber for longevity
Steel joist hangers provide additional roof strength
Galvanised, barred stable windows with sliding Perspex cover
Full-frame, heavy-duty and solid bar
Regulates ventilation throughout the year
Low maintenance
Tanalised® timber as standard
Protects against fungal decay and insect attack
Minimum grade C16 timbers for framing and rafters
CLS (rounded and smooth corners for better appearance)
Shiplap cladding is 5th grade or better
Stable ventilation
Two louvre stable vents
Increased airflow
10′ ridge height
Increased headroom
Greater air distribution
Is the National range right for you?
We will have the perfect stable for you and your horses within one of our high-quality ranges. To make sure we match our stables to your needs we have created this brief guide showing the key features of our National range, alongside those of our other ranges.
Design and build,
all in one place
Our in-house designers take care of the design process for you in full, working closely with you to obtain design approval. You can tell us how many horses you have, and anything else you would like to get from your new stable, or you can tell us exactly what you want. Either way, we make sure your stable design will meet your needs in their entirety.
Choose National,
choose quality
The National range is the choice of the discerning horse owner who rides for pleasure and wants a stable to reflect this. We have been in business for more than 35 years, meeting horse owners just like you and making sure our stables satisfy their needs. The National range is perfect for your horses, and aesthetically pleasing for you.
Find out more about where we have come from and our commitment to quality.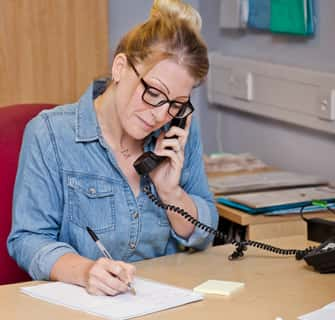 Get in touch
Contact National Timber Buildings to ask any questions about stables, barns and timber structures. Our team are on hand to help.
Call us: 01233 740944
Email us: [email protected]
Case studies
Want to see some of our past projects?
Get some inspiration for your own new stable and see the quality of our workmanship.