A CARRIAGE HOUSE FOR A BETTER WAY OF LIFE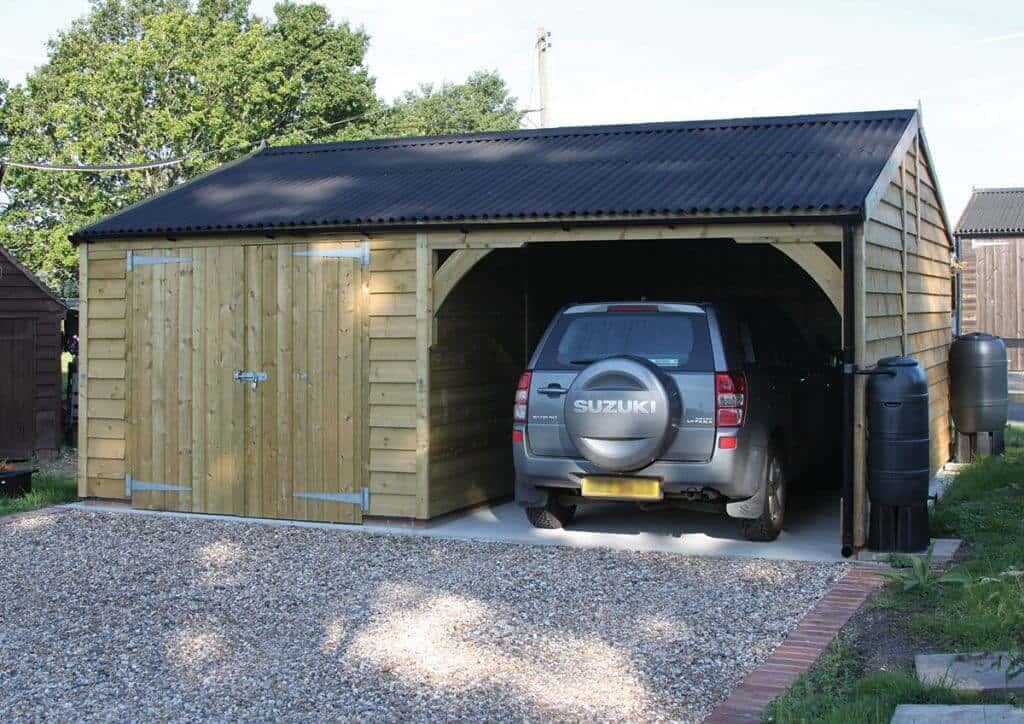 Elegant and practical for all life's needs
Your carriage awaits, any time of the day or night, safe and warm inside your carriage house. Our beautiful carriage houses are more than your typical carport, providing a practical, functional purpose whilst also making a statement. They will give you a space to use however you like, and whilst the most popular usage is for vehicle storage, there is the option to store anything at all – from firewood to farming machinery. The layout of your carriage house can be completely customised to accommodate your requirements, and the appearance can be designed around your own personal preferences.
You can select various usage options, including:
Enclosed and open bays
Cat-slide roofs
Log stores
Storage space
Rooms or offices
Want the elegance of an oak frontage as well? Take a look at our stunning oak-front barns.
Explore carriage houses further with a copy of our brochure
Get the process started by requesting your free National Timber Buildings brochure. It's full of design ideas, has further information on our prices – and we'll send it to you completely free of charge.
Enter your postcode to request your brochure.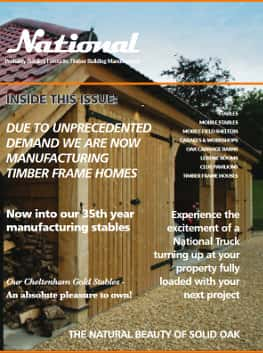 Carriage houses:
the complete package
We will take care of the whole process for you when you choose National Timber Buildings, including the design and the whole of the build. We have our own roofing contractor, allowing us to complete the full build ourselves and giving you more flexibility in your roofing choices. Our own in-house designers will be able to plan and design your carriage house, getting it signed off by you to make sure it is everything that you want it to be.
Find out more about our design process.
If you have any questions about our carriage houses, we will be happy to help you.
Please call 01233 740944 or email [email protected].
Key benefits
of carriage houses
Roof lining
Warmer in winter
Cooler in summer
Increased Onduline roofing life expectancy
Prevents Onduline sagging
8' eaves height
Will accommodate a modern-day 4×4 vehicle or tractor
Scalloped and dowelled arch braces
Provides a traditional look
Provides maximum strength to open bays
4×2" Tanalised® framing and wind bracing
Can be added for increased strength
18" (450mm centres) for maximum strength
Diagonal degree wind bracing incorporated into the main frame
5×2" roof purlins in prefabricated steel joist hangers
Increased wind and snow loading
Tanalised® for longevity
Steel joist hangers provide additional roof strength
Tanalised® timber as standard
Protects against fungal decay and insect attack
Minimum grade C16 timbers for framing and rafters
CLS (rounded and smooth corner for better appearance)
Shiplap cladding is 5th or better graded
Quality materials, quality service with carriage houses from National Timber Buildings
Our traditional construction methods have served us well during our 35 years in business, and we achieve premium results each and every time. We only use materials of the highest quality, and your carriage house can be with you for many years into the future.
Find out more about us and why quality matters so much.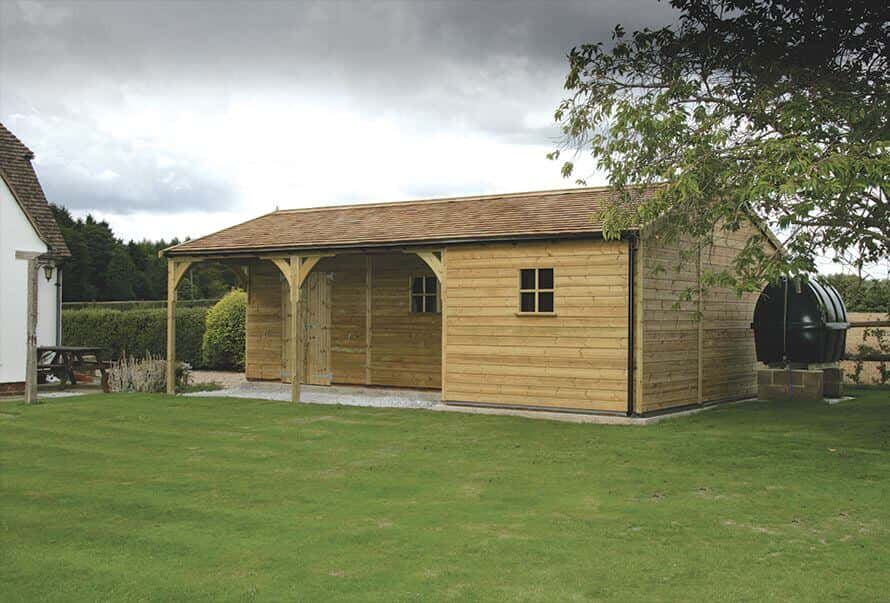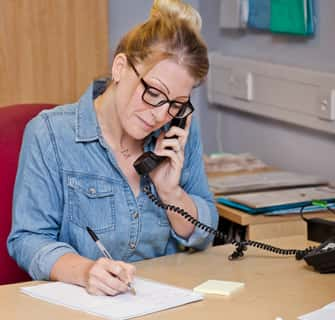 Get in touch
Contact National Timber Buildings to ask any questions about stables, barns and timber structures. Our team are on hand to help.
Call us: 01233 740944
Email us: [email protected]
Our bespoke timber buildings range