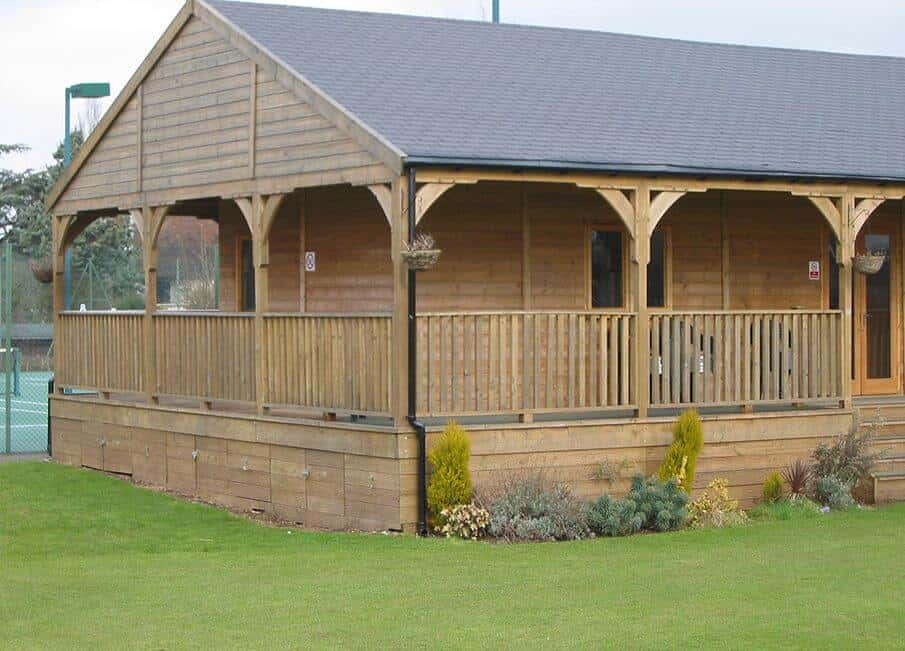 Quintessentially English club pavilions and houses
On a balmy summer's day, there's nothing quite like a lively game of cricket or a few rounds of tennis, made ever better by retiring to the clubhouse post match. Relax and unwind in one of our beautiful wooden clubhouses and pavilions, made in a quintessentially English style to complement their surroundings. A clubhouse has real charm, especially when it is designed to your specifications and uses Tanalised® timber of the highest quality. With our timber structures you can have all the mod cons, dressed up in a traditional style – perfect for your comfort and a feast for the eyes.
Explore your club pavilion options further with a copy of our brochure
Get the process started by requesting your free National Timber Buildings brochure. It's full of design ideas, additional product information, and we'll send it to you completely free of charge.
Enter your postcode to request your brochure.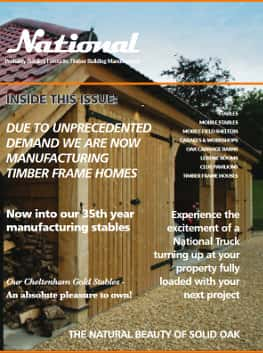 Designing a club pavilion
to suit you down to the ground
A club pavilion should be exactly what you want it to be, down to the very last detail. A clubhouse is an embodiment of your sport and the culture surrounding it, so it should be a place where teams feel comfortable and relaxed, pre- and post-match. Come and talk to our designers about what you would like to do with your clubhouse and how we can help. We will make sure we design something beautiful and unique that is then approved by you before we move ahead.
Find out more about our design process.
If you have any questions about clubhouses and pavilions, we will be happy to help you.
Please call 01233 740944 or email [email protected].
The benefits of a
clubhouse or pavilion
Tanalised® timber. The timber we use is high-quality, Tanalised® timber, meaning it is protected from fungus and insect attacks. Your clubhouse is built to last.
Versatility of design. With in-house designers on hand to help, your clubhouse will be a work of art. We never move ahead until designs are approved by you.
Made to fit the space you have. Whether you have size constraints or you want a sprawling clubhouse for your lawn, we can easily adapt to the space available.
Work within planning consent. You will usually need to have planning permission – our designers are true professionals and will work around any restrictions set out in your consent.
A beautiful space. Clubhouses are simply stunning, as reflected in the design. Create a space that all sports teams will love to use and that complements its surroundings.
Quality clubhouses built by National
We have spent the last 35 years honing our skills and our trade – it's safe to say we know exactly what we're doing when it comes to building timber sports pavilions and clubhouses. We plan, design and construct the clubhouse you want, and we're so well known for the quality of our work that we have become a household name.
Learn a little more about what quality means to us.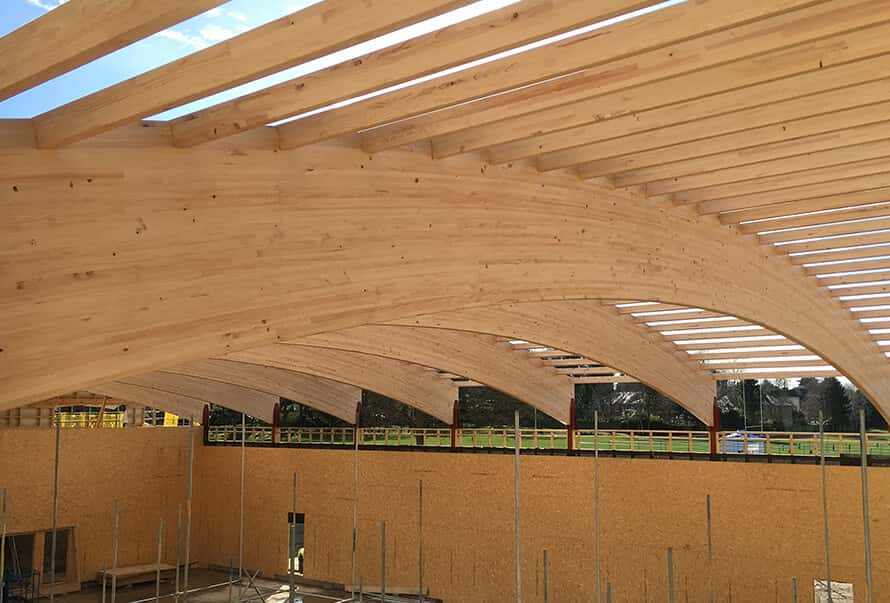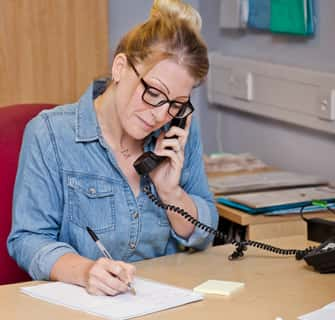 Get in touch
Contact National Timber Buildings to ask any questions about stables, barns and timber structures. Our team are on hand to help.
Call us: 01233 740944
Email us: [email protected]
Our bespoke timber buildings range