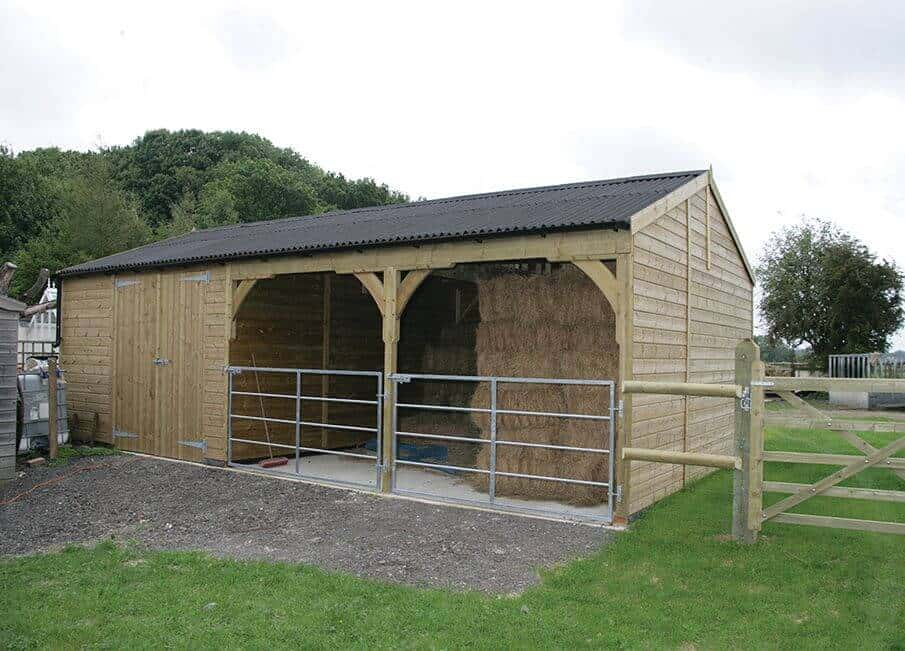 Revolutionise your horse care with a freestanding or integrated hay barn
A hay barn gives you added convenience in your horse care, revolutionising the way in which you go about your duties and streamlining the process for you. There are two main types of hay barn you can choose from:
Hay barns with doors. Your space will have more protection inside, with doors on the front for access.
Open-fronted hay barns. You will have a convenient, easy-to-access barn that covers the hay.
We can build your hay barn into your stabling, adding on a gable end to incorporate the shelter, or we can make it a freestanding structure in whatever position is convenient for you. A hay barn is the perfect addition to your stable complex.
As with any of the structures you purchase from National Timber Buildings, our hay barns are made to the highest specifications and are of an incredibly high quality. We use pressure-treated materials in the construction process, which means no fungus will grow inside and insects won't be able to bore into the material. These are high-quality buildings that are designed to last you a very long time.
Explore your options further with a copy of our brochure
Get the process started by requesting your free National Timber Buildings brochure. It's full of design ideas, additional product information, and we'll send it to you completely free of charge.
Enter your postcode to request your brochure.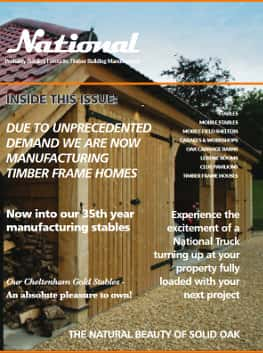 Hay barn designs:
the complete package
Choosing a hay barn from National Timber Buildings couldn't be easier. We look after all processes in house for you, from the design through to the build. We have our own specialist roofing contractor, so your roofing will be included – not something that every company will offer. Whether you want a gable end added onto your current stable, or you want a whole new freestanding structure, we will make sure your hay barn meets your needs in every way.
Stop looking for generic hay barns for sale, and start thinking about your bespoke hay barn design. Find out more about our design process.
If you have any questions about our hay barns, we will be happy to help you.
Please call 01233 740944 or email [email protected].
Key benefits of
hay barns and hay sheds
These are some of the ways a hay barn can benefit you and improve your horse care:
A dry shelter for hay and feed
Can be built anywhere you like
High quality and long lasting
A simple, all-inclusive process
Can complement its surroundings
Quality hay barns from National Timber Buildings
We still use the construction methods we used when we went into business 35 years ago, honed to perfection with our years of experience. It is these construction methods that have made us a household name, and that have given us our strong industry reputation. We know exactly how to make sure your needs are met, and make sure your ideas become a reality.
Find out more about us and why quality is key in our work.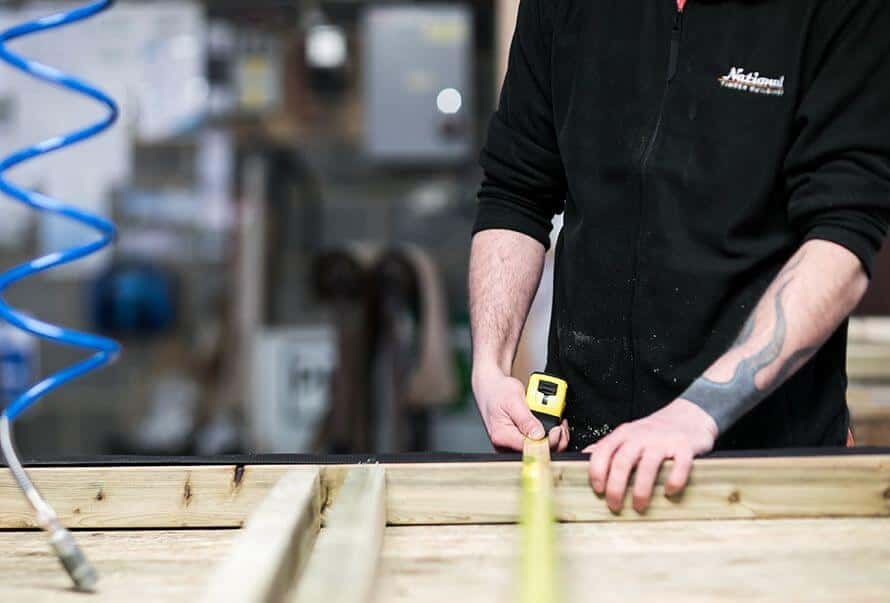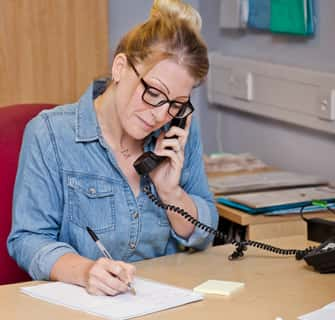 Get in touch
Contact National Timber Buildings to ask any questions about stables, barns and timber structures. Our team are on hand to help.
Call us: 01233 740944
Email us: [email protected]
Our bespoke timber buildings range