A BEAUTIFUL WOODEN HOME OFFICE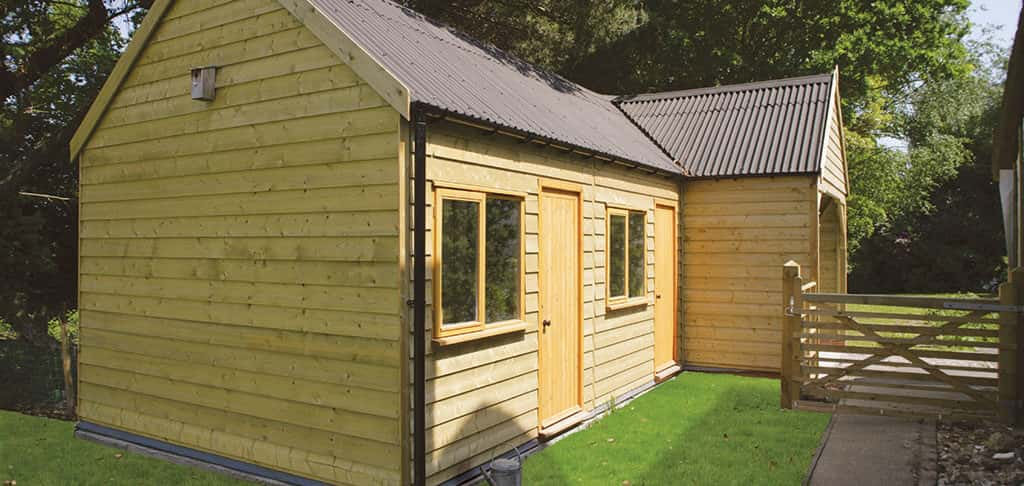 Giving you the space you need to think – wooden home offices from National
A wooden home office is completely adaptable, designed to be the perfect space you need to think and work. You can choose a design that can easily fit into your property's footprint – we will design and build every home office to your exact specifications, ensuring it is ideal for you and meets all your needs. Our home offices use the highest quality timber to avoid rot or fungus, and the walls are well insulated to create a comfortable space for you inside. You can personalise it with any features you want, including joinery doors, windows, or verandas at the front. Your home office will be your very own garden room, completely unique to give you everything you need from your workspace.
Explore your home office options further with a copy of our brochure
Get the process started by requesting your free National Timber Buildings brochure. It's full of design ideas, has further information on our prices – and we'll send it to you completely free of charge.
Enter your postcode to request your brochure.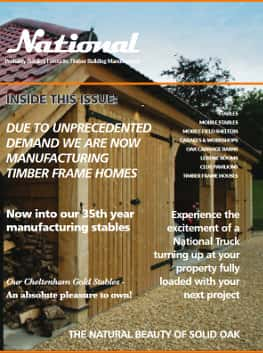 A wooden home office
you will love
We design every home office in-house, putting your ideas down on paper to make sure it is everything you want it to be. You will sign off your design before we start work, ensuring that it is right and includes everything you want. Tell us what your home office needs to have and where you would like it to be situated, and we will get to work.
You will often need planning permission to construct a home office. Find out more on our blog.
Find out more about our design process and how it is set up for success.
If you have any questions about home offices, we will be happy to help you.
Please call 01233 740944 or email [email protected].
The benefits of a
wooden home office
A bespoke structure. We design all home offices from scratch, ensuring they are ideal for you and will give you the space you need. Just let us know what you want, and we do the rest.
Excellent insulation. Your office will be kept cooler in the summer months and warmer throughout the winter, thanks to the superior insulation and timber we use.
Tanalised® timber. Our timber is of the highest quality and is fully Tanalised®, protecting it from fungal growth and insect attacks. Your structure will stand the test of time.
A versatile space. These are solid wooden structures, so if your needs change over time, your office can be easily adapted. Turn it into a summer house, garden room, gym, man cave…
Increased productivity. Your office will give you the perfect space to work, taking you away from the busy environment of your home and surroundings. You can get much more done.
A timber home office of superior quality
We put our 35 years of experience into the home office design-and-build process, turning your ideas into a reality. During this time, we have perfected our processes and our construction methods, yet they are still deeply rooted in tradition – we know what works, and that's why we're a household name.
Find out more about quality and why it matters to us so much.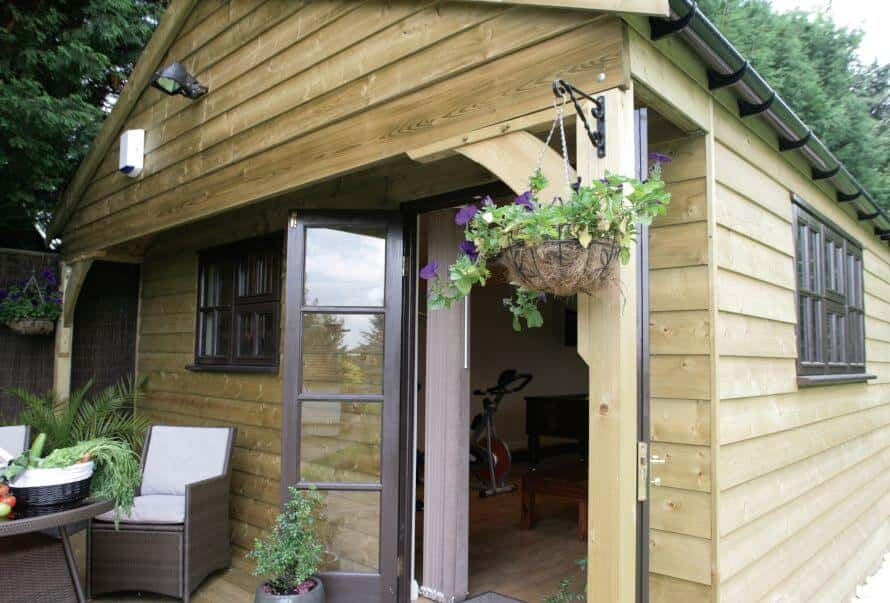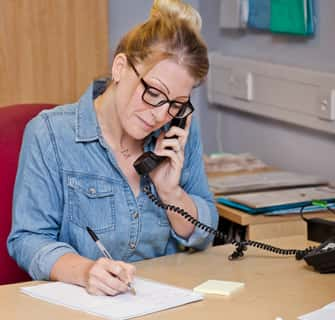 Get in touch
Contact National Timber Buildings to ask any questions about stables, barns and timber structures. Our team are on hand to help.
Call us: 01233 740944
Email us: [email protected]
Our bespoke timber buildings range