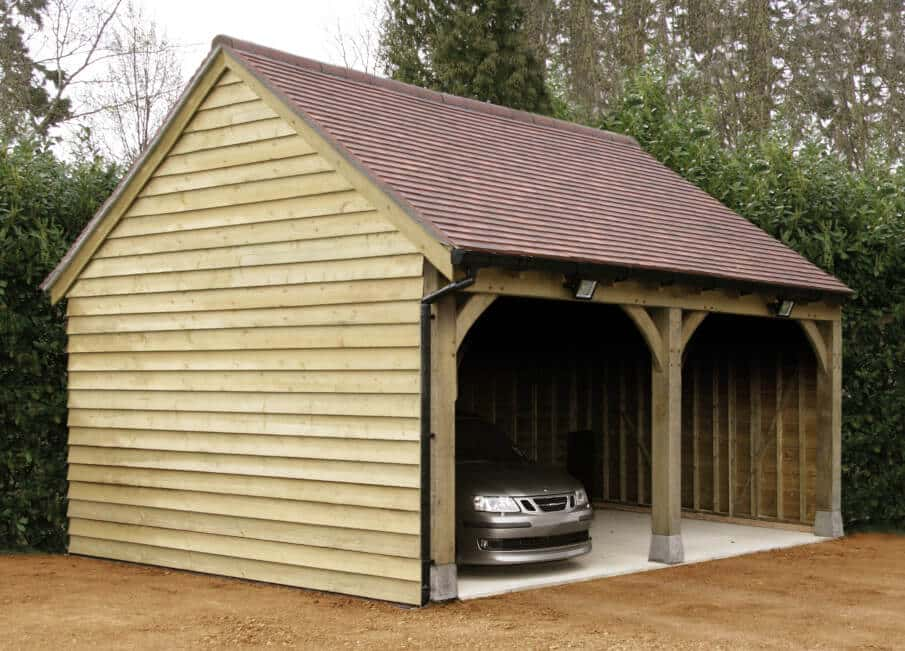 Enjoy the timeless elegance of an oak-front barn
Oak-front barns are absolutely spectacular, offering you an aesthetic enhancement for your property as well as improving your way of life on a day-to-day basis. An oak-front barn is like a cross between a carport and a garage, with one main difference: it looks much better than either. The solid oak frontage is unrivalled in appearance, and there are plenty of opportunities to personalise your oak-front barn, meaning it can blend seamlessly in with your driveway, home and outdoor space. Just imagine having a warm, sheltered place to keep your car, and all the time you will save when you don't have to de-ice your windscreen on a cold, frosty morning.
There are many features of an oak front barn you can personalise, including:
Frontage and appearance
Roofs – choose slate or grey tiles amongst others
Enclosed and open bays
Eaves (choose open eaves for a rustic look)
Hinges and ironmongery
Explore oak front barns further with a copy of our brochure
Get the process started by requesting your free National Timber Buildings brochure. It's full of design ideas, has further information on our prices – and we'll send it to you completely free of charge.
Enter your postcode to request your brochure.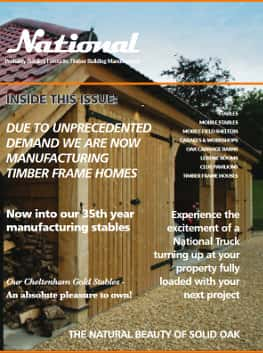 Oak-front barns:
the complete package
When you want an oak-front barn, we can take care of everything in house. Many other oak-front barn suppliers will not include roofs in the construction as this is a specialist part of the process. We have our own roofing contractor who will be able to work with any designs you want, from hipped roofs and clocktowers to gable-to-gable, clay-tiled roofs. We will design every aspect of your barn for you, working closely with you and getting design approval before moving ahead with the process.
Find out more about our design process.
If you have any questions about our oak front barns, we will be happy to help you.
Please call 01233 740944 or email [email protected].
Key benefits of
oak-front barns
These are some of the most important reasons why an oak-front barn could be perfect for you:
4×2" Tanalised® framing and wind bracing
Optional extra for increased strength
18" (450mm centres) for maximum strength
Diagonal degree wind bracing incorporated into the main frame
Oak frontage
Minimum 150 x 150mm graded oak support posts
Minimum 150 x 200mm graded oak front lintel
Posts can be sat on optional granite pad stones
Scalloped and dowelled arch braces
Provides a traditional look
Provides maximum strength to open bays
8' eaves height
Will accommodate a modern-day 4×4 vehicle or tractor
Dry graded roof trusses
Fully engineered to BS standard
Building control compliant
Can be adapted to incorporate first floor space
Can accommodate Velux-type windows
Tanalised® timber
Protects against fungal decay and insect attack
Minimum grade C16 timbers for framing and rafters
CLS (rounded and smooth corner for better appearance)
Shiplap cladding 5th or better graded
Choose quality, with an oak-front barn from National Timber Buildings
We use traditional construction methods and robust materials, which only serves to enhance the quality of our beautiful oak-front barns. We have more than 35 years' experience and are used to translating our clients' ideas into a stunning reality.
Find out more about National Timber Buildings and why quality matters to us.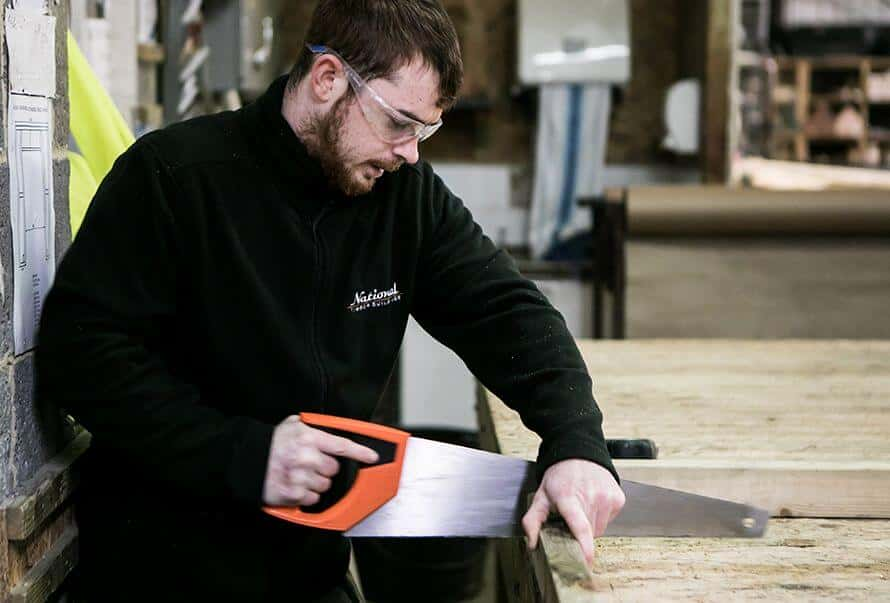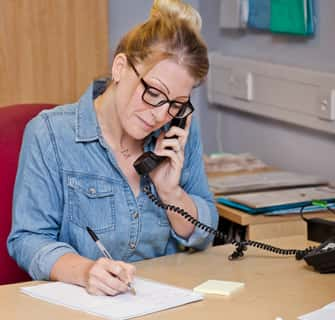 Get in touch
Contact National Timber Buildings to ask any questions about stables, barns and timber structures. Our team are on hand to help.
Call us: 01233 740944
Email us: [email protected]
Our bespoke timber buildings range