Horse stable builders in Hertfordshire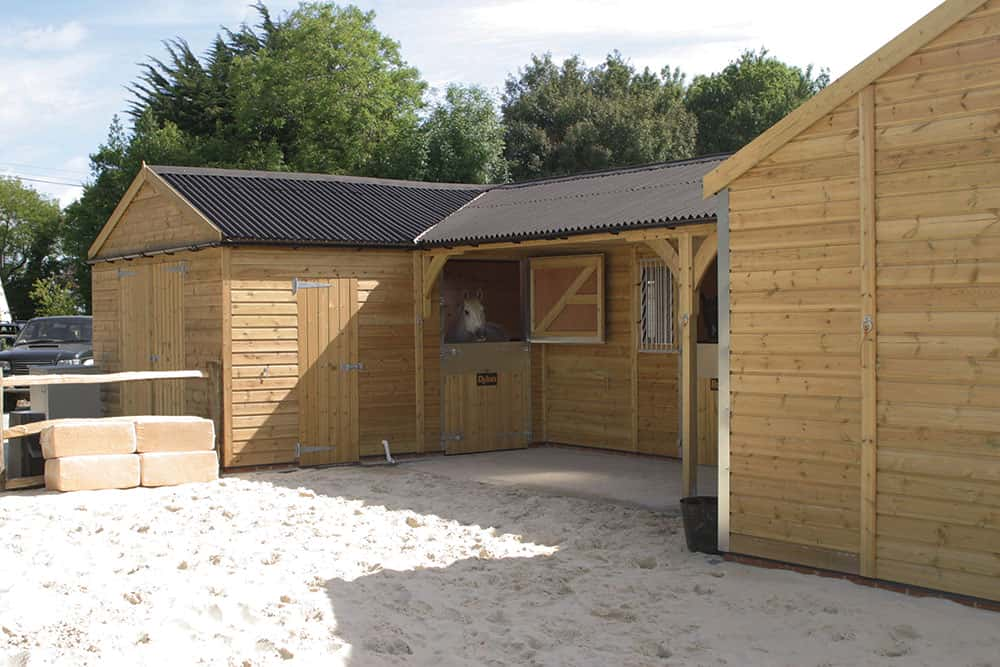 At National Stables, we know how important it is to get this right so that you can enjoy a long-lasting relationship with your horse. We offer free consultations and design services to ensure your new stable meets all your requirements. Our experienced team has more than 35 years' experience building stables from scratch and creating beautiful spaces where you can relax while knowing that they are safe and secure too.
When you choose us as your professional horse stable builders in Hertfordshire, we'll take the time to understand exactly what you want before putting our knowledge of construction techniques into practice.
Call 01233 740944 or send an email to [email protected] to talk to our expert horse stable builders in Hertfordshire today.
Bespoke horse stable builders in Hertfordshire – made to your requirements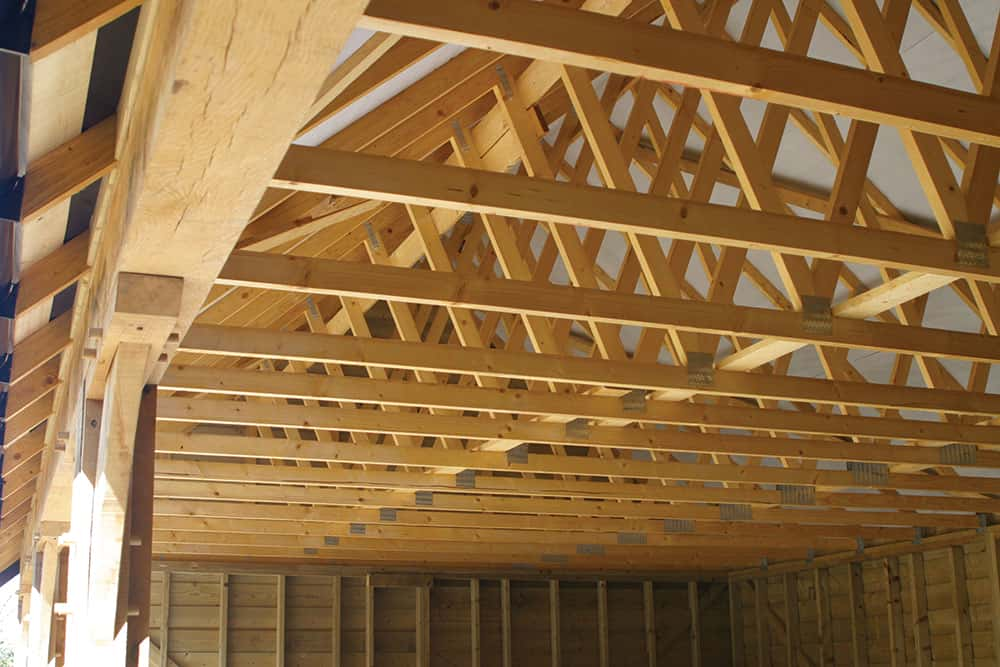 Our team of skilled horse stable builders in Hertfordshire offers an extensive range of services including planning permission assistance, site surveys and ground works design as well as our unique bespoke service where we build your dream stables based on your exact requirements. This means you'll get the ideal space for keeping all types of horses safe and secure while also being able to enjoy spending time with them at home.
Explore your options further with a copy of our brochure
The brochure will help you explore your options further by showing examples of some of our work and providing a detailed overview on each product we offer.
Enter your postcode to request your brochure.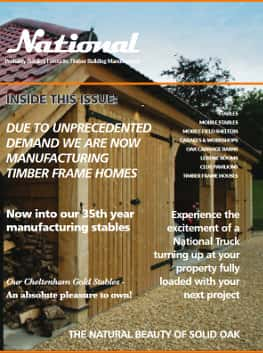 What do our clients think?
Novice stables – Let us build your first stable in Hertfordshire
There are so many different types of stables available and it's hard to know which one is right for you and your horse. Our Novice range makes the perfect choice for anyone looking to buy their first set of stables, whether they have just bought their first horse or if they want to rent out some boxes on their existing property. You don't need to worry about outgrowing our stables either; we can easily add new features as time goes on with no hassle at all! If you're in Hertfordshire, why not let us help you build your own stable? We offer high quality equestrian products that will last for years without any fuss or hassle.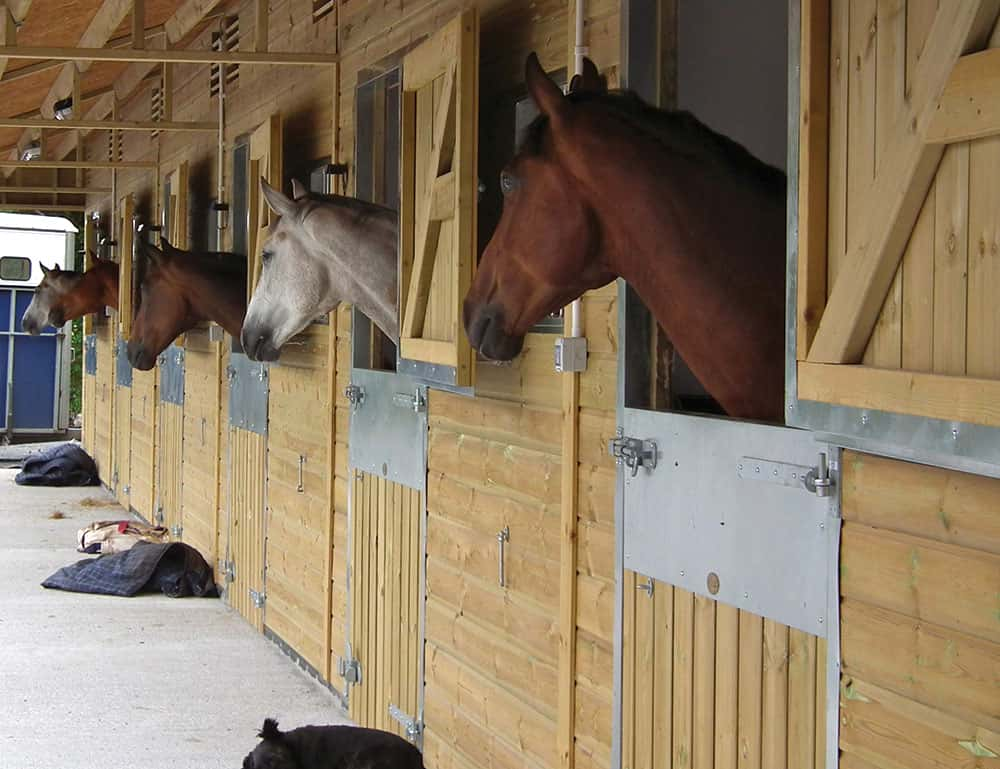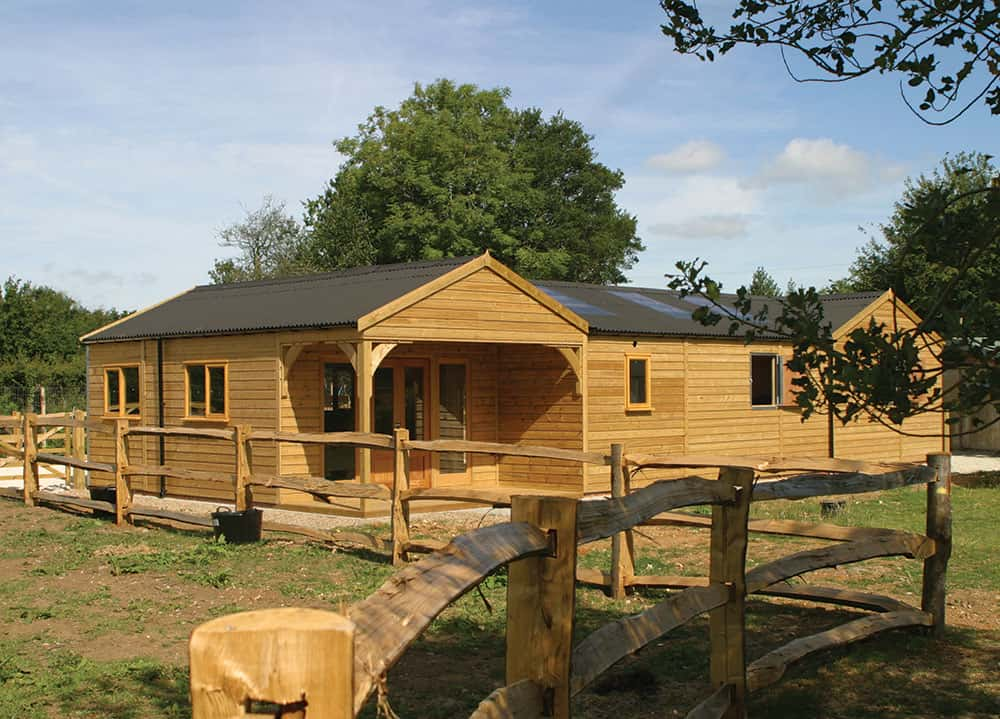 Stables for enthusiasts, by experienced horse stable builders in Hertfordshire
We know how frustrating this is because we've been doing this job for over 35 years! That's why we decided to offer an alternative solution – our National range of stables, built on site from scratch! This means you don't have to wait around for ages and can start using them straight away. And if you already own some Novice Stables but want something more spacious or better equipped, we can upgrade them too! Our team will work with you closely throughout every step of the process so that when your stables are finished they're exactly what you wanted.
Professional stables from expert horse stable builders in Hertfordshire
Our Cheltenham Gold range is the perfect choice for professionals who want something more durable and reliable than your average builder can offer. The walls are at least five inches thick, with half-inch thick ply on the inside and 22mm cladding on the outside! You'll also find our bespoke stables come with delivery anywhere in Hertfordshire, so you don't have any additional costs or hassle when it comes to getting this new home for your horses delivered safely to its final destination! If you're looking for an expert horse stable builders in Hertfordshire then call us today – we can help make your dreams become reality!
Call 01233 740944 or send an email to [email protected] to talk to our expert horse stable builders.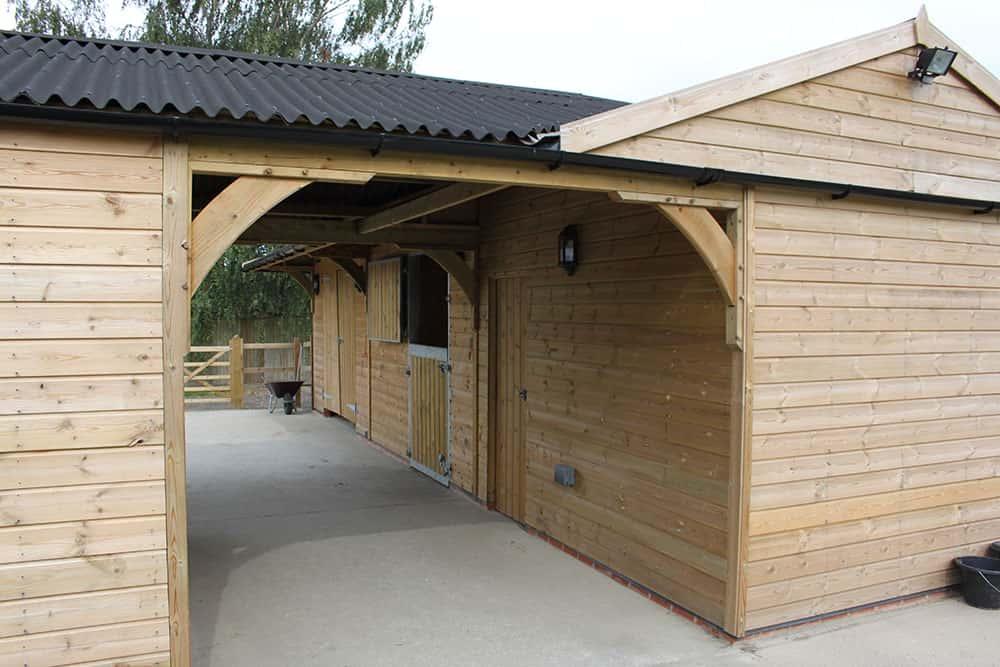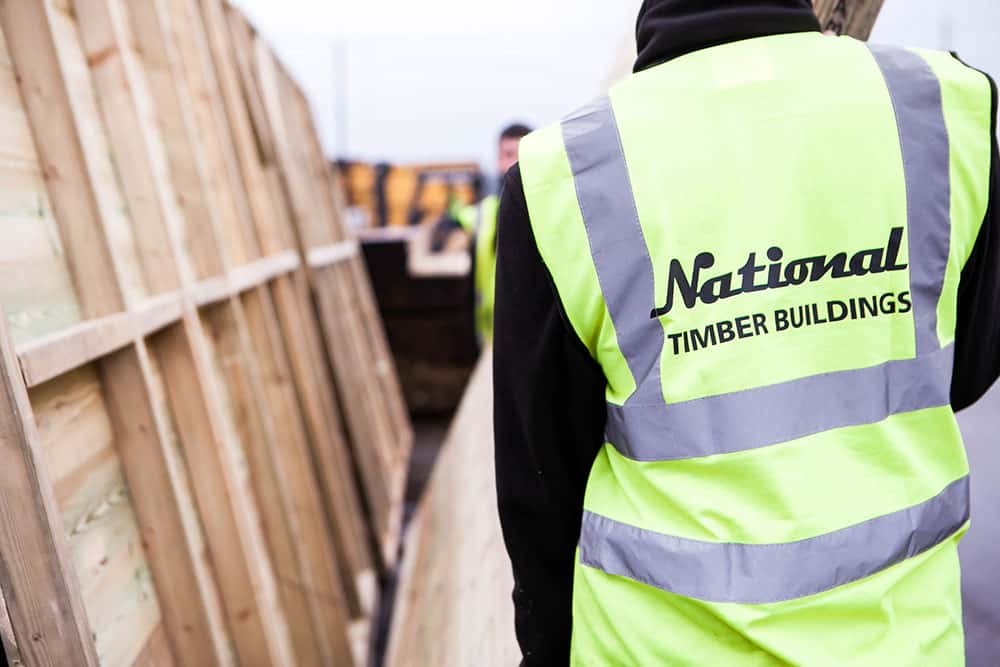 Do our horse stable builders work in your town within Hertfordshire?
Our experienced team of horse stable builders work throughout Hertfordshire and have probably already built a bespoke stable in your town – below is a list of the towns we have most frequently visited in Hertfordshire.
| | | | | |
| --- | --- | --- | --- | --- |
| Watford | Hemel Hempstead | Stevenage | St Albans | Welwyn Garden City |
| Cheshunt | Hoddesdon | Bishop's Stortford | Hatfield | Borehamwood |
| Hitchin | Letchworth | Harpenden | Hertford | Bushey |
| Rickmansworth | Potters Bar | Berkhamsted | Abbots Langley | Ware |
The benefits of working with our horse stable builders in Hertfordshire
it's important that you work with an expert team of horse stable builders in Hertfordshire who are experienced in creating bespoke stables that meet all your requirements. We will make sure that our timber structures are built to last by using only top-quality materials such as thick cladding boards and roof linings, which we will tailor-make for each customer. Our team has been working on building new stables for 35 years, so our expertise means we know exactly how to create everything from simple shelters through to large complex buildings – let us help you get started today!
Stables that are built to last by our skilled horse stable builders in Hertfordshire
The problem is that most stables either don't last very long or they're not the right size for your horses. Our team of expert horse stable builders in Hertfordshire draw on 35 years of experience when designing and building all our bespoke stables. Every stable we produce is built to last using high quality materials such as Tanalised® timber that can comfortably withstand the elements over time. We have been in business for decades and have met countless horse owners in that time. We know how to make sure our stables are durable, perfect for your horses, and aesthetically pleasing for you. If you want to talk about any aspect of your new custom-made stables with someone who has worked on them before, call 01233 740944 or send us an email at [email protected] today!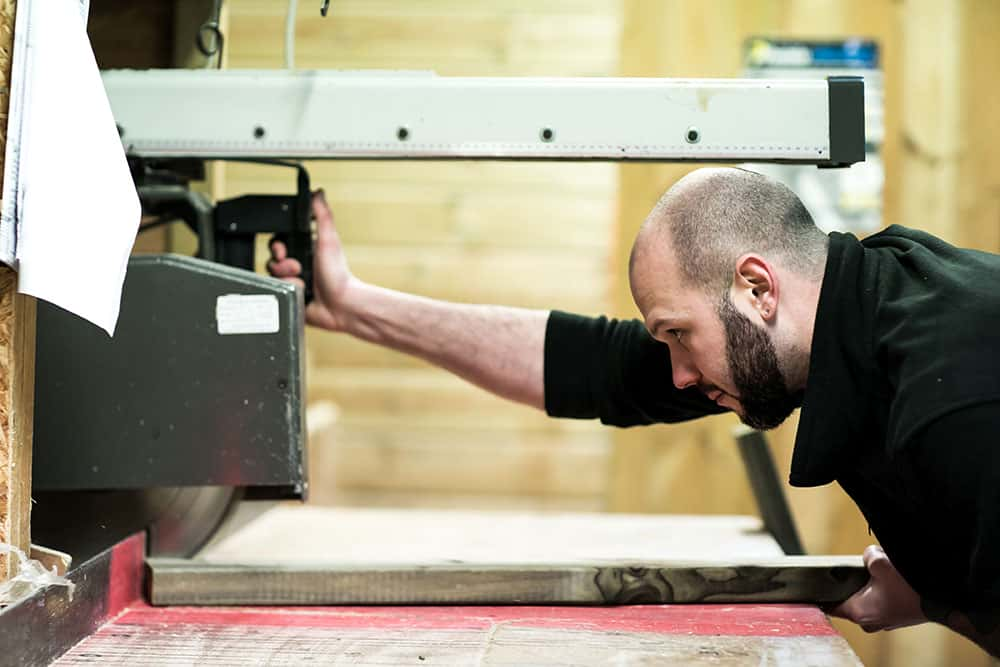 35+ years' experience
as master horse stable builders in Hertfordshire
At National Timber Buildings, we have more than 35 years' industry experience in producing high quality bespoke horse stables for our customers across Hertfordshire and beyond. Our team are experts at making sure everything goes smoothly from design through construction until completion so you can enjoy your new equestrian facility as quickly as possible.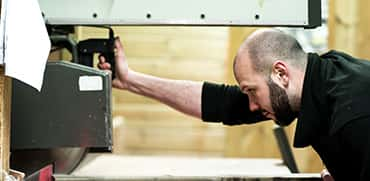 Industry-leading products.
When it comes to your horses, nothing but the best will do. That's why we only use quality materials and expert craftsmen in our manufacturing process. If you're looking for an attractive and long-lasting stable for your horse, then look no further than us.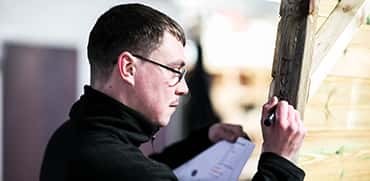 Quality control.
Our experienced team will implement the highest standards of quality control so that your stable will exceed all expectations and give you a great return on investment. We do this by using our expertise in the industry to ensure that we deliver high-quality work every time!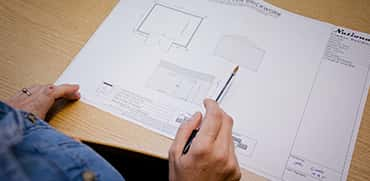 Accountability.
Our horse stable builders in Hertfordshire are always accountable for the quality of their work and we guarantee that our stables will be delivered on time as well.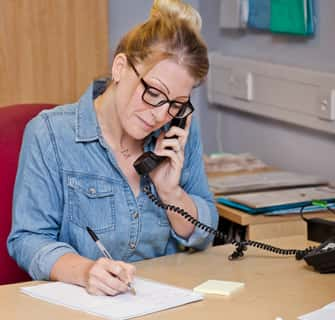 Get a quote for your timber workshops
Please get in touch if there is anything you would like to know about timber workshops. We have an expert team on hand who will be happy to answer all your questions.
Call us: 01233 740944
Email us: [email protected]
Where in Hertfordshire and the surrounding areas have our horse stable builders worked?
Over the years we have built stables for horses all over Hertfordshire, including:
Bessemer Drive, Stevenage
Ware
Birch Way, Harpenden
Wellfield Road, Hatfield
Priors Hill, Pirton, Hitchin
Oaklands Lane, Smallford, St Albans
Kimpton, Hitchin
Elton Way, Watford
Bell Lane, Nuthampsted
Redhall Lane, Chandlers Cross, Rickmansworth
Station Road, Tring
Ayot St Lawrence, Welwyn
High Street, Ashwell
Bulls Cross Ride, Waltham Cross
Newgate Street Village, Hertford
High Street, Royston
Abbots Langley, Watford
Chipperfield Road, King's Langley
Buntingford