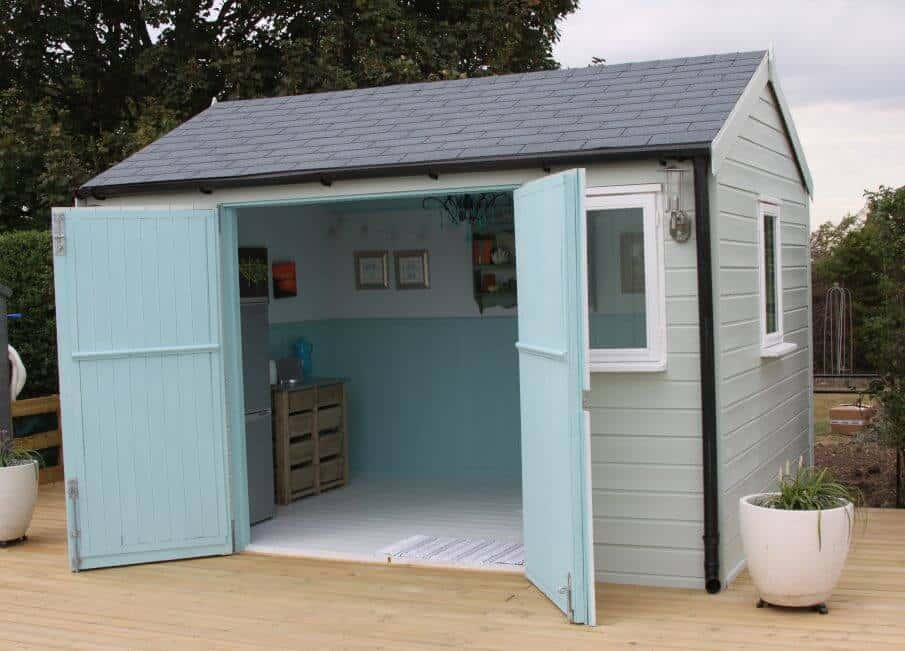 Peace and quiet in your secluded workshop – sounds perfect, doesn't it?
Have you always fancied the convenience of a wooden workshop based in your garden? Perhaps you need more space to run your business, and a workshop would be the perfect solution? Our versatile timber workshops are the answer, giving you a separate spot to work and a dedicated building to use however you need. The quality Tanalised® timber that will form the structure of your workshop is low maintenance and high performance, protecting you against fungus or insect infestations. The ultimate quality comes from the design, which is carefully prepared in close consultation with you, to ensure your needs will be fully met by the workshop we create.
Explore your workshop options further with a copy of our brochure
Get the process started by requesting your free National Timber Buildings brochure. It's full of design ideas, has further information on our prices – and we'll send it to you completely free of charge.
Enter your postcode to request your brochure.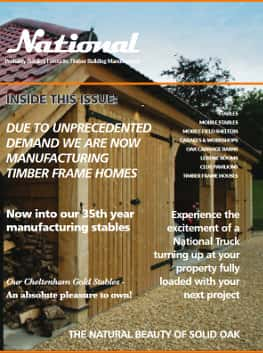 Wooden workshop buildings
designed for you
When searching for wooden workshops for sale, you may come across prebuilt options that aren't quite what you need. Our wooden workshops are all designed and built to suit your specifications, so whether you need a large wooden workshop, or a smaller garden workshop that will fit into a designated space, we can make it happen.
Often, a workshop will not require planning consent. Find out more on our blog.
See how we can help you through the design process and ensure that your workshop is everything you want it to be.
If you have any questions about our wooden workshops, we will be happy to help you.
Please call 01233 740944 or email [email protected].
The benefits of
wooden workshops
Roof lining as standard
A more consistent temperature
Prevents Onduline roofing sagging
Increases life expectancy
4×2" Tanalised® framing and corner bracings as standard
Gives increased strength
24" for maximum strength, with 600mm centres
Decreases lateral movement
Doors
Doors include heavy-duty, galvanised fixtures and fittings
Tanalised® timber as standard
Protects against fungal decay and insect attack
Minimum grade C16 timbers for framing and rafters
CLS – rounded, smooth corners for a better appearance
Shiplap cladding – 5th grade or better
5×2" roof purlins in prefabricated steel joist hangers
Gives increased wind and snow loading
Tanalised® for a longer lifespan
Steel joist hangers will give additional roof strength
Wooden workshops, traditionally crafted
You will see the quality of our wooden workshops instantly, and how our 35 years of industry experience pay off for our clients. We have spent lots of time perfecting our construction methods, yet they are still traditional, producing superior aesthetics and ensuring you have a workshop you can be proud of.
Find out more about our quality-driven processes.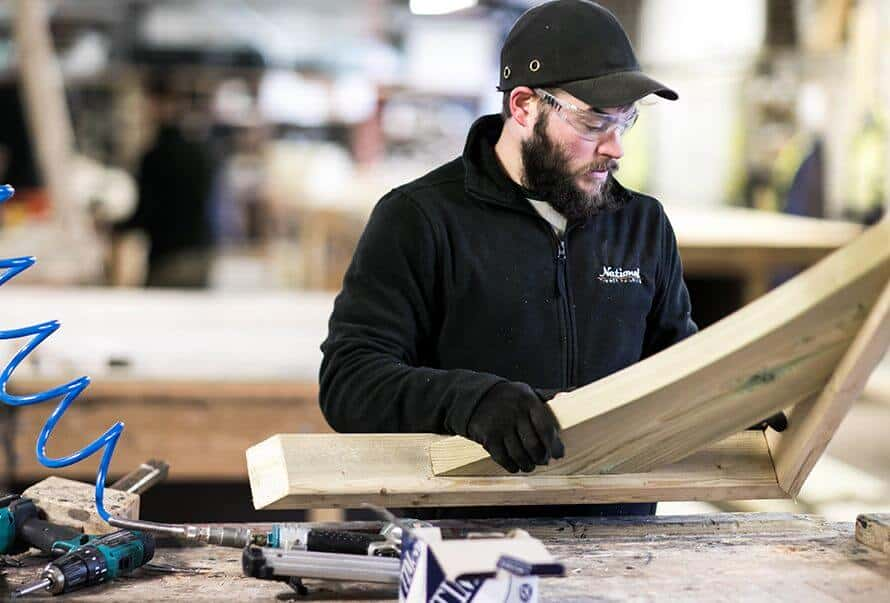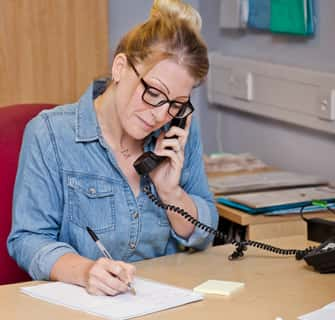 Get in touch
Contact National Timber Buildings to ask any questions about stables, barns and timber structures. Our team are on hand to help.
Call us: 01233 740944
Email us: [email protected]
Our bespoke timber buildings range