Horse stable builders in Oxfordshire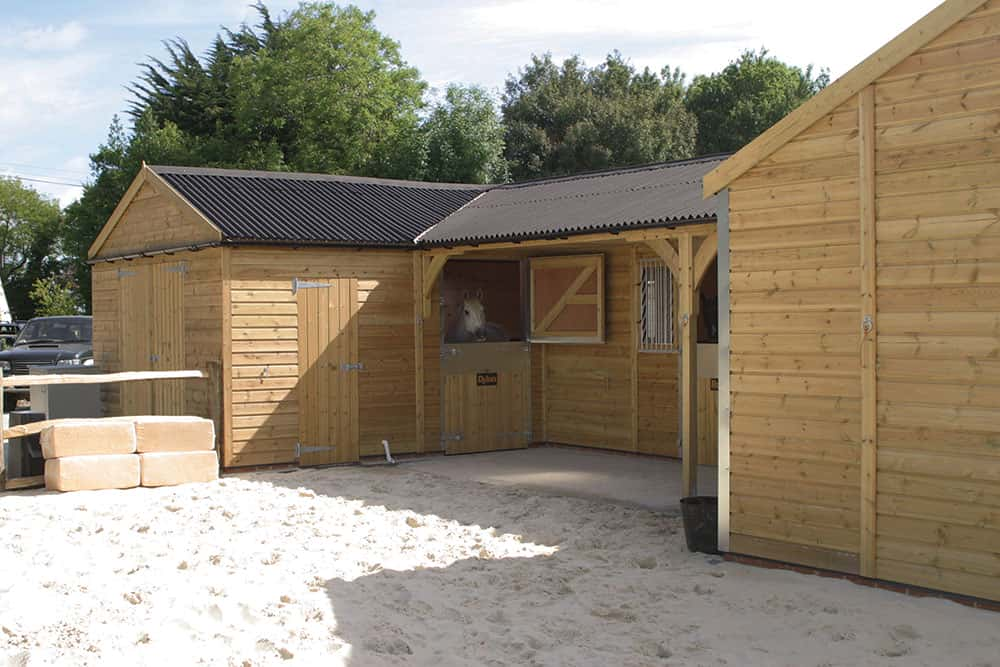 You need to build a new horse stable, but you don't want it to look like an eyesore. The first thing people will notice about your property is the stables, so you want them looking great. However, even if they are attractive on the outside, if they aren't properly insulated and ventilated then your horses will be uncomfortable during winter and summer months.
We can design and create a beautiful made-to-measure stable in Oxfordshire that meets all your requirements for performance as well as appearance. Our team have over 35 years' experience with designing horse stables from scratch, balancing appearance with performance so that your horses are comfortable, and you have a stable to be proud of. Call 01233 740944 or email [email protected]  today to find out more!
Bespoke horse stable builders in Oxfordshire – made to your requirements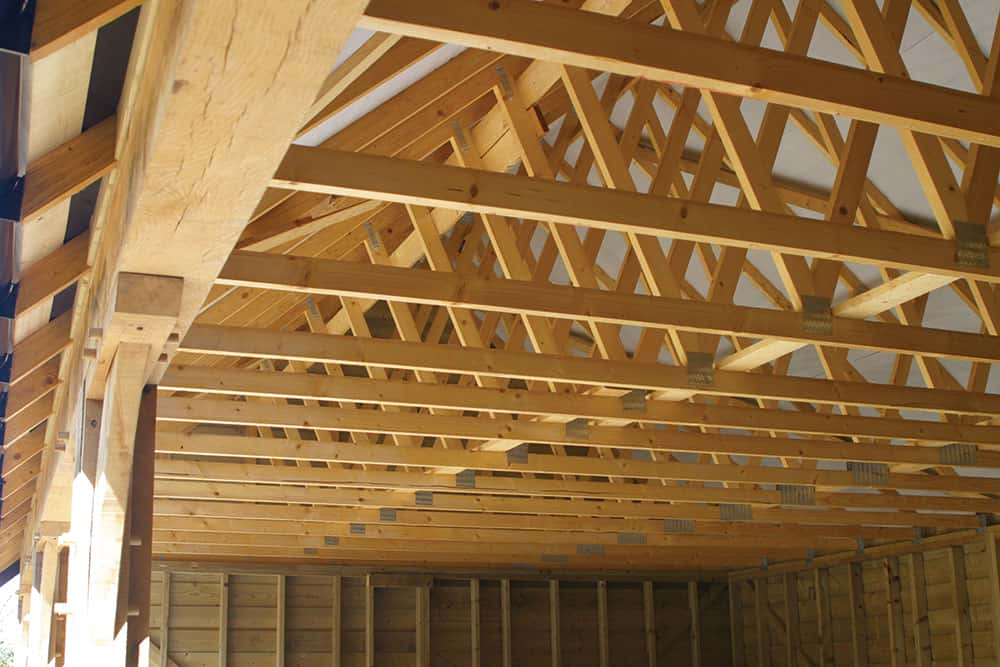 The last thing you want is for your horse stall builder in Oxfordshire to miss something that could endanger the safety of your animals. Our team of skilled horse stable builders in Oxfordshire are fully trained and experienced, so they know exactly how important it is that every detail is covered. We use high-quality materials and work closely with our clients throughout the entire process so we can ensure everything runs smoothly from start to finish. This ensures you receive a bespoke stable that suits your exact requirements – giving you peace of mind knowing nothing has been missed out on whilst designing or building this structure for your horses!
Explore your options further with a copy of our brochure
We want your stable project to go smoothly from the beginning, which is why we've put together this free brochure full of design inspiration and product information that you can use as a starting point for your own plans. Simply enter your postcode below and we will send it right away!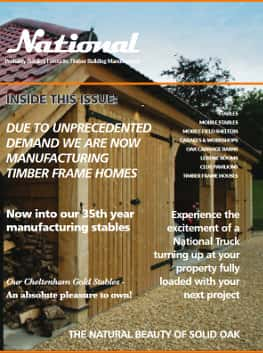 What do our clients think?
Novice stables – Let us build your first stable in Oxfordshire
If you're thinking about buying your first horse stable, you may be worried that it will end up being too small or not fit for purpose. With our Novice range of stables, this is never a problem. We know how important it is to get the right size and type of horse stable from day one; we also know how frustrating it can be if your first stabling purchase doesn't quite meet expectations. Our Oxfordshire-based team has created a dedicated range of simple yet highly functional boxes that provide all the space and functionality that any novice rider could need without overcomplicating things.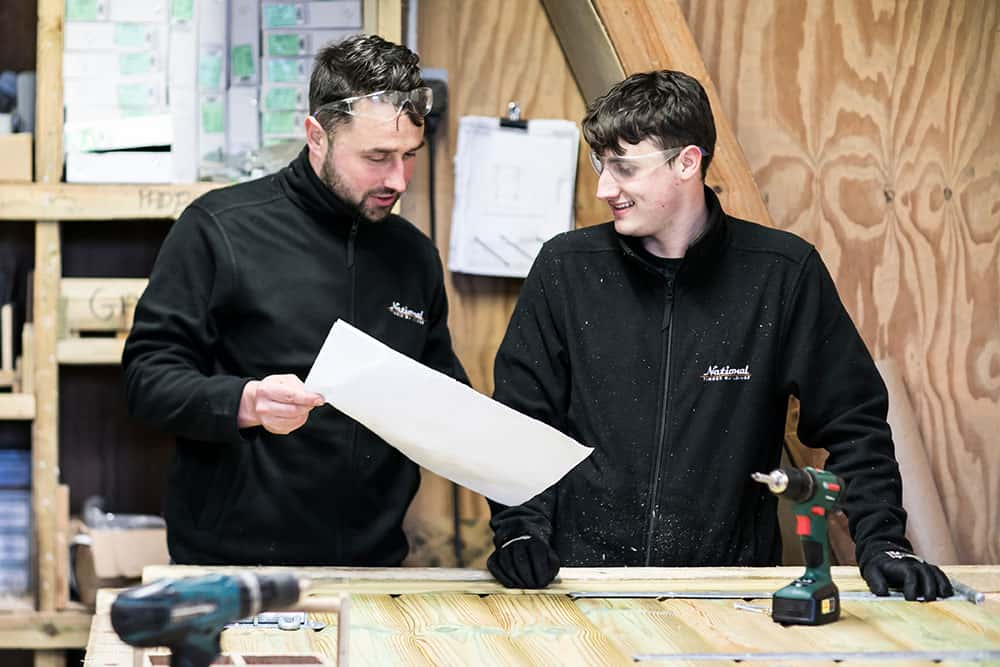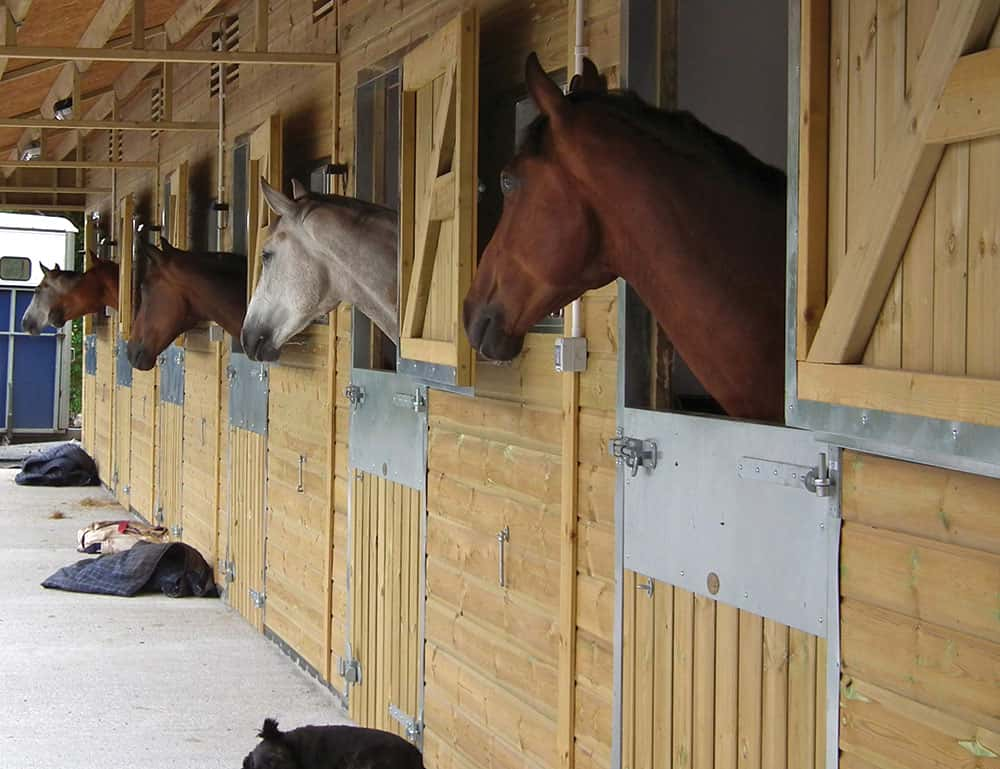 Stables for enthusiasts, by experienced horse stable builders in Oxfordshire
The National range from Oxfordshire Stables is the perfect compromise between quality and price. Our horse stable builders in Oxfordshire have spent years refining this design until it's now considered one of the best value stables on the market today. They're built with solid wood framing and cladding, so you can be sure they'll last for years. If you already have a Novice stable, then upgrading it to National standard is possible too! We offer an upgrade service that allows us to make any changes needed while maintaining the original structure as much as possible.
Professional stables from expert horse stable builders in Oxfordshire
If you're a professional and you want to enjoy quality time with your horses, without the hassle of maintaining a stable, then it can be hard to find an expert horse stables builder in Oxfordshire. Our horse stable builders in Oxfordshire are one of the best on the market. We will make sure that our bespoke stables meet all your requirements.
If you're looking for high-quality custom built horse stables from experts who know exactly what they're doing, call 01233 740944 or send an email to [email protected] now! Our Cheltenham Gold range is exceptional value for money and we guarantee that no other company will beat our price or standard of workmanship.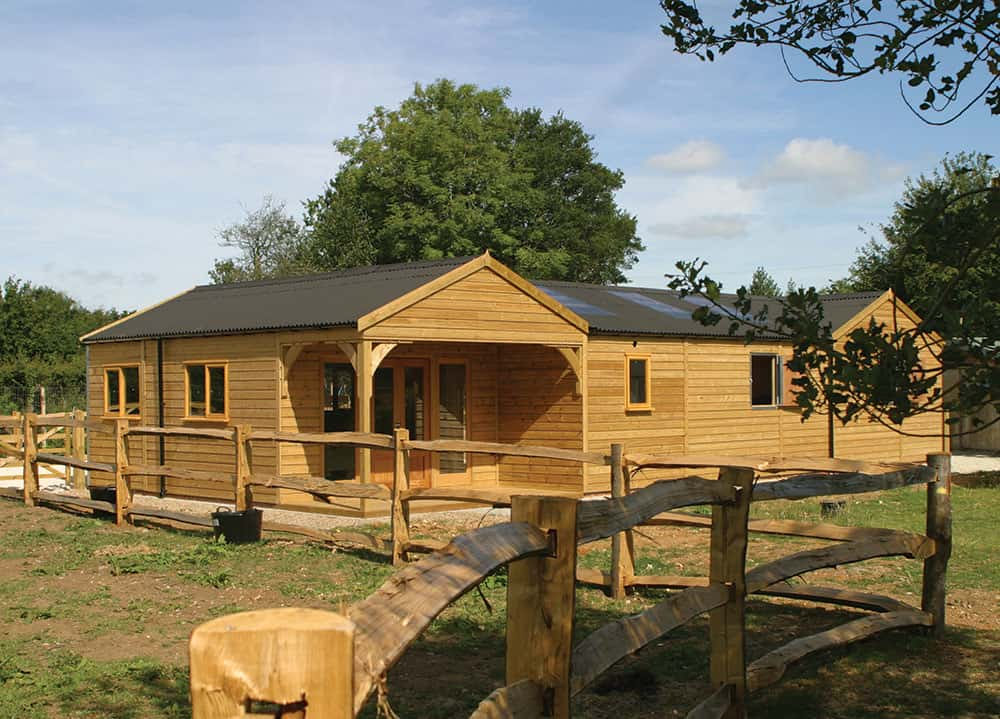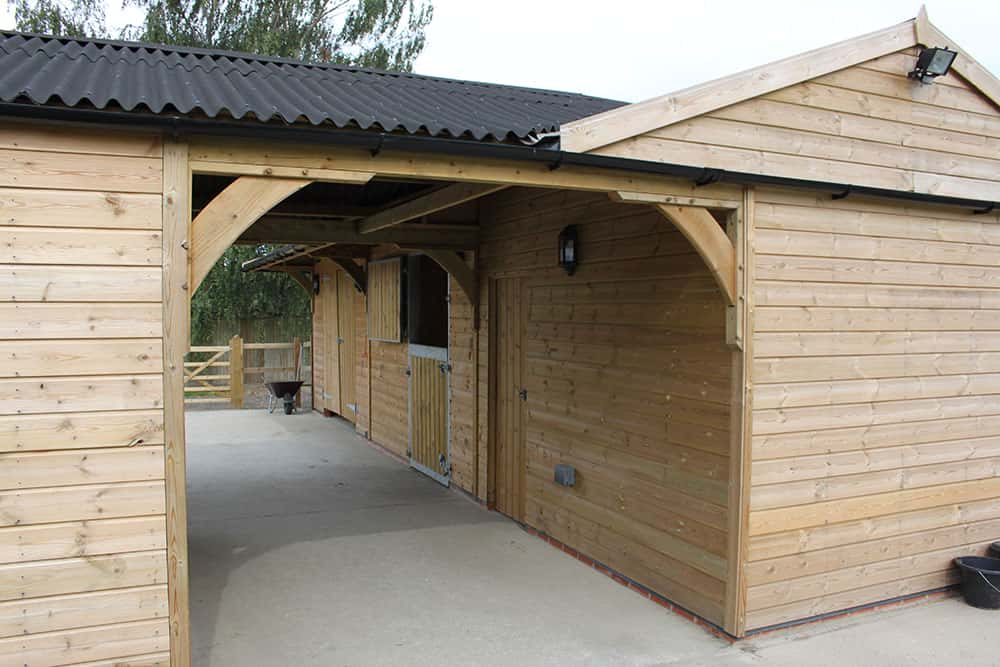 Do our horse stable builders work in your town within Oxfordshire?
Our experienced team of horse stable builders work throughout Oxfordshire and have probably already built a bespoke stable in your town – below is a list of the towns we have most frequently visited in Oxfordshire.
| | | | | |
| --- | --- | --- | --- | --- |
| Oxford | Banbury | Abingdon-on-Thames | Bicester | Witney |
| Didcot | Carterton | Kidlington | Henley-on-Thames | Wallingford |
| Thame | Wantage | Grove | Faringdon | Chipping Norton |
| Chinnor | Benson | Eynsham | Wheatley | Kennington |
The benefits of working with our horse stable builders in Oxfordshire
Our team of expert horse stable builders in Oxfordshire will work with you from the initial design stages all the way through to completion. We'll help you choose from our range of pre-made designs or we can create something completely unique for your needs and budget. Hiring our horse stable builders in Oxfordshire means that you get an exceptional structure built exactly how you want it, without needing to compromise on quality or finish. Whatever your requirements, we can build a stunningly designed timber stable you're your horses using only top-quality materials throughout.
Stables that are built to last by our skilled horse stable builders in Oxfordshire
Building a stable is a difficult and time-consuming task, but it doesn't have to be. If you want to build a new stable for your horse that will last many years, then you need professional help. Stables are expensive, so if you make mistakes with the design or building of them, they can cost even more in the long run
At National Stables we provide expert advice and know how when it comes to designing and building stables that are built to last. Our team of skilled builders use only high-quality materials such as Tanalised® timber in all our work so your stables will stand up against any weather conditions over time. We have been in business for decades providing excellent service at affordable prices, call us today on 01233 740944 or send an email [email protected] to find out more about our services and how we can help you build a new stable for your horses today!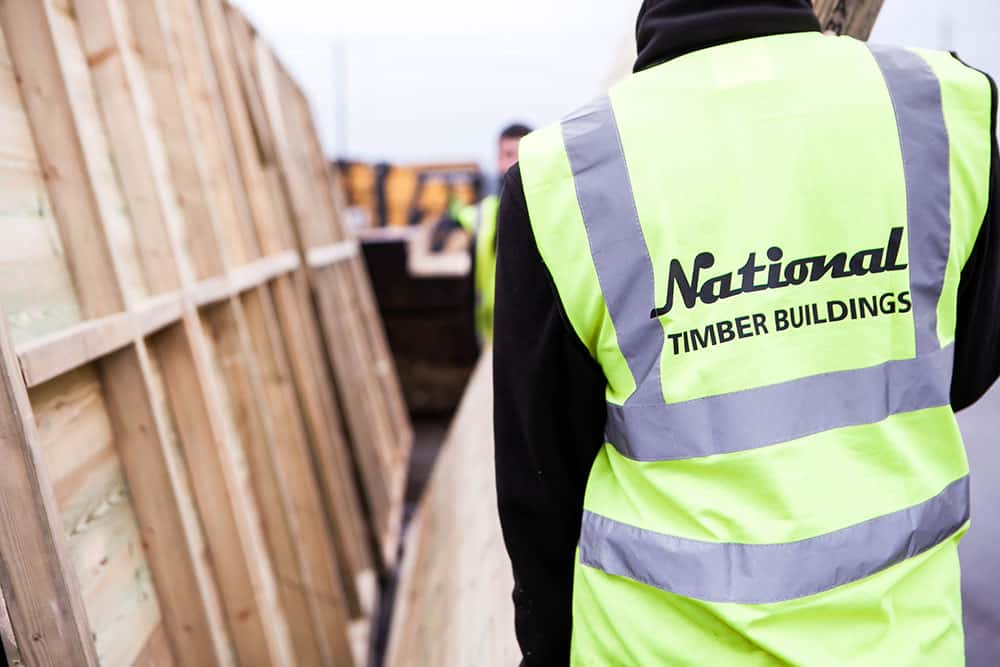 35+ years' experience
as master horse stable builders in Oxfordshire
At National Timber Buildings, we understand that our customers want something bespoke and unique – but this doesn't mean they have to compromise on quality. Our team has more than 35 years' experience in designing and constructing bespoke horse stables, so we know what makes a great stable building and how to build it right first time. We also work with you every step of the way to ensure your needs are always met – from initial consultation through to final installation. You can be confident when working with us because our reputation means everything!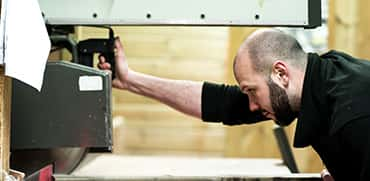 Industry-leading products.
Our stables are built from high quality materials and designed by experts in horse welfare and security to ensure your horses have everything they need – including strength, durability, comfort, safety, and style.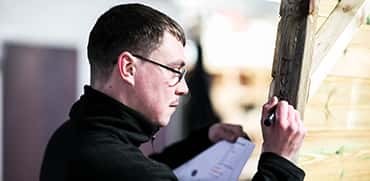 Quality control.
Our team will manage every stage of the process effectively from start to finish so that the highest standards are maintained throughout.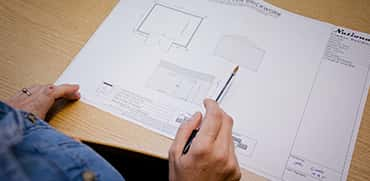 Accountability.
Our horse stable builders in Oxfordshire have a proven track record when it comes to building high-quality stables, but we know that even our best efforts may sometimes be affected by external forces beyond our control. That's why we're accountable for every project we take on.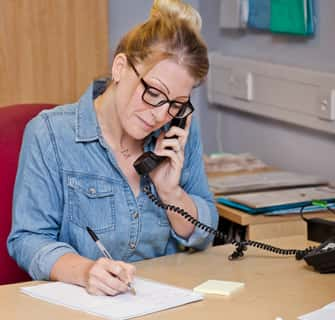 Get a quote for your timber workshops
Please get in touch if there is anything you would like to know about timber workshops. We have an expert team on hand who will be happy to answer all your questions.
Call us: 01233 740944
Email us: [email protected]
Where in Oxfordshire and the surrounding areas have our horse stable builders worked?
Over the years we have built stables for horses all over Oxfordshire, including:
Shilton, Burford
Shipton Road, Milton-Under-Wye, Chipping Norton
Church Way, Iffley, Oxford
Launton Road, Stratton Audley, Bicester
Fawley, Henley On Thames
Thrupp, Faringdon
Church Lane, Peppard
Church Road, Great Milton
Mill Lane, Scotsgrove, Thame
Kiddlington Road, Hampton Poyle
Souldern, Bicester
Eyston Way, Abingdon
Aylesbury Road, Thame
Cold Harbour, Goring Heath
Wallingford
Leys Road, Cumnor
Maidensgrove, Henly on Thames
Tetsworth, Thame
Berry Hill Road, Adderbury