Horse stable builders in Surrey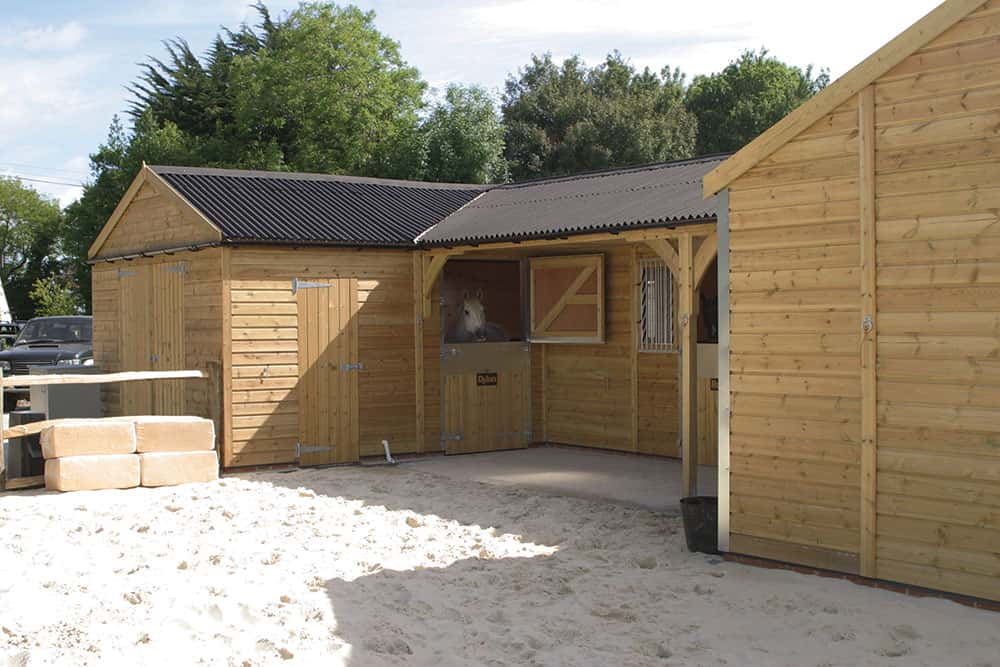 If you're looking for a stable builder in Surrey, you know how hard it can be to find one that fits your needs. Our team of horse stable builders in Surrey have over 35 years' experience creating beautiful stables with exceptional features. We offer an extensive range of customisable options so we can tailor the perfect design to meet your requirements. With our expertise and vast knowledge of the industry, we'll make sure your new stable is built to last!
We provide professional horse stables at affordable prices – contact us today on 01233 740944 or email [email protected] for more information about our services.
Bespoke horse stable builders in Surrey – made to your requirements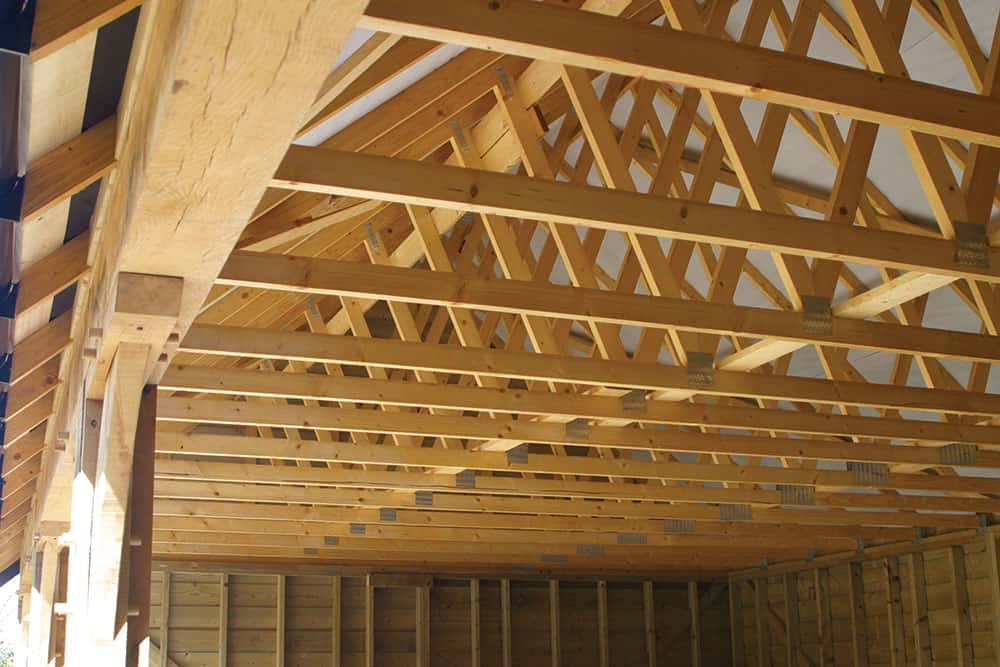 Our team of skilled builders have years of experience working with stables, so you know that your new structure will be built to last. We also make sure that our designs fit the site perfectly, so there's no need to worry about having an ugly building on your property. The best way to ensure that you get exactly what you want from a new horse stable is by working with us at National Stables. All our buildings are designed and constructed based on the exact requirements provided by you – the owner – meaning we won't waste any time designing anything unnecessary or unwanted features into your project.
Explore your options further with a copy of our brochure
Simply enter your postcode below and request your copy of our brochure from us now! This brochure contains all the information you need about timber buildings in general, as well as details about our wooden stable products specifically. It also has some design ideas so you can see how these structures could work within your own property.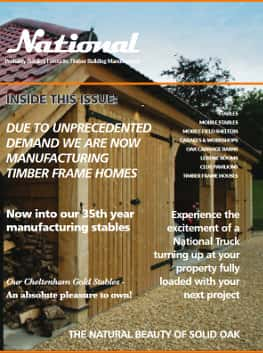 What do our clients think?
Novice stables – Let us build your first stable in Surrey
If you're new to horse ownership, or just starting out with your first few horses, it can be difficult to know where to start. It's easy to get overwhelmed by the amount of equipment that is available on the market and how much of it you need. We understand this because we were in a similar position when we started out as horse owners ourselves. We wanted good quality stables but didn't want to pay over the odds for them either; they needed to be affordable too! That's why our Novice range was born – simple yet stylish boxes. Our novices stables are ideal for those who have never owned a stable before and don't know what features they need; if anything more than basic shelter from bad weather is required then these stables aren't suitable.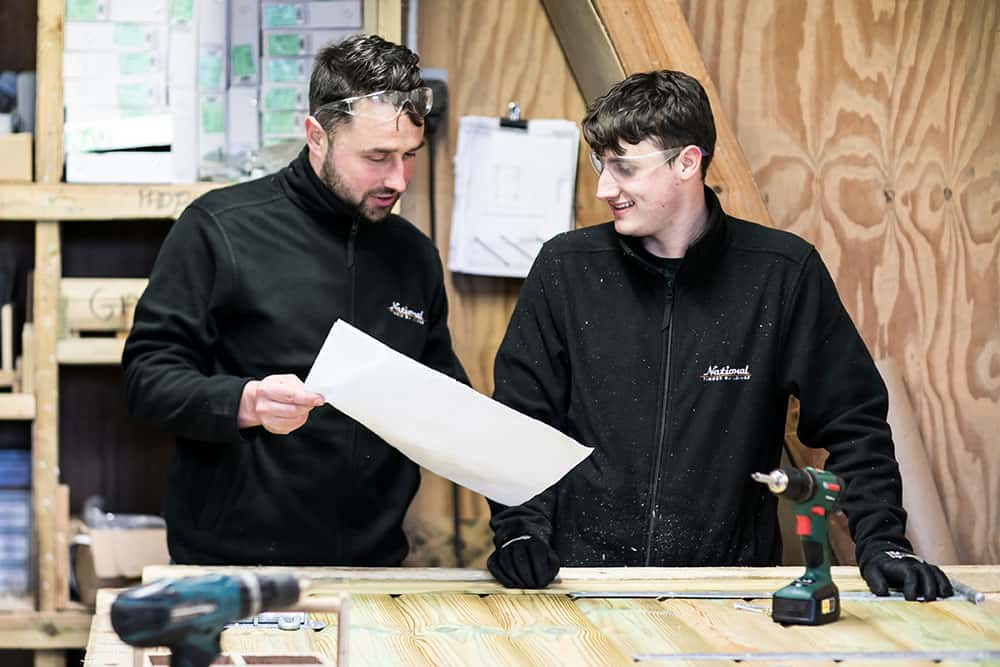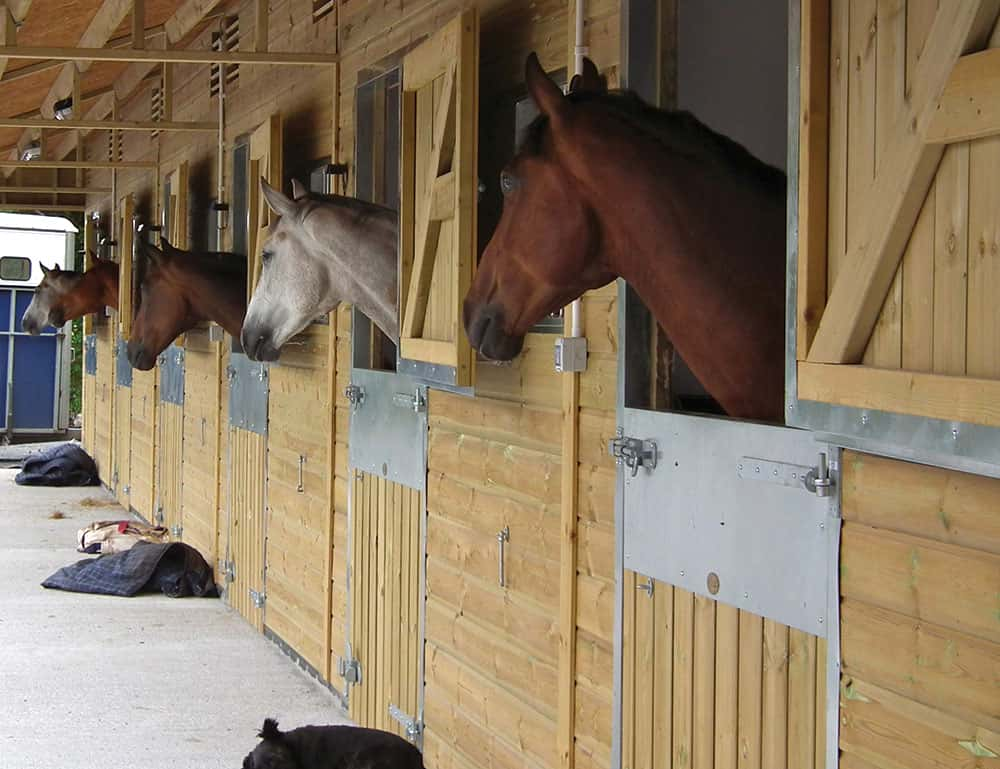 Stables for enthusiasts, by experienced horse stable builders in Surrey
You might know that you need to upgrade your stable, but finding a builder you can trust is hard. We are horse stable builders in Surrey with over 35 years' experience in building stables. Our clients love our National range because it combines practicality with style at an affordable price point. If you're looking for more than just a place to house your horse, then please get in touch! We will be happy to work closely with you on every aspect of your project from design through construction until completion. And if there's anything else we can do for you along the way… well let's just say we'll try our best!
Professional stables from expert horse stable builders in Surrey
Many professionals don't have the time or money to maintain a stable. If you want quality and durability, but also need something that is easy to use, then our horse stables are for you. Our Cheltenham Gold range of bespoke horse stables offer the best in luxury with plenty of room to work out new riding routines without worrying about your equipment!
Our Surrey-based team can build anything from a single box stall up to an eight-horse livery yard. We will consult with you every step of the way on your project so it fits perfectly into your lifestyle. You won't need any other maintenance after we finish building – these things just last! Call 01233 740944 or send an email to [email protected] to talk to our expert horse stable builders in Surrey.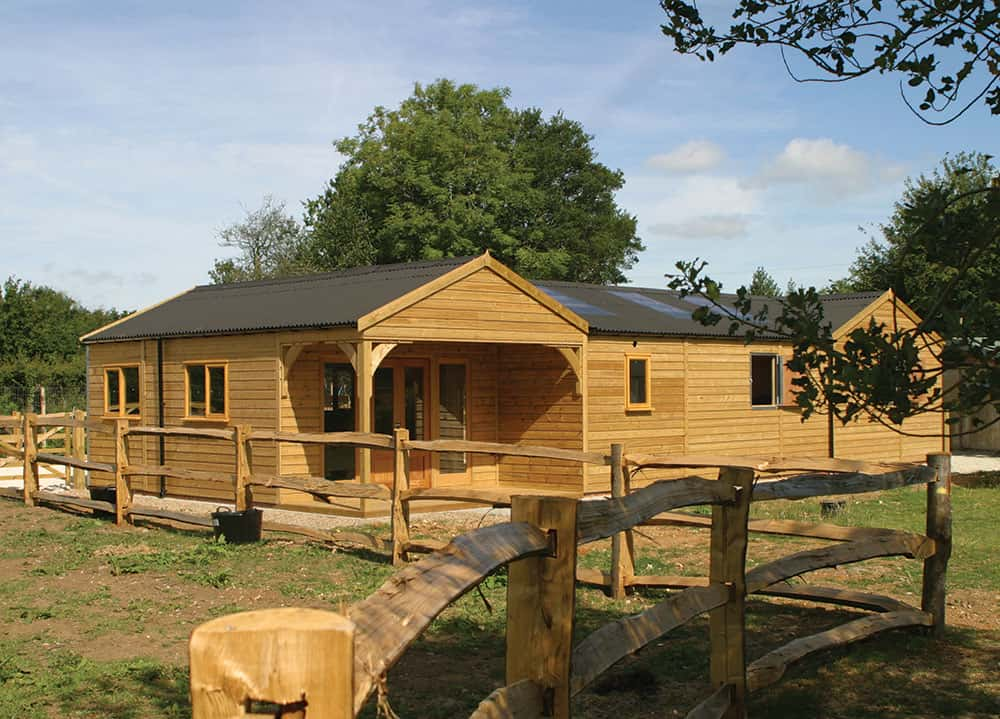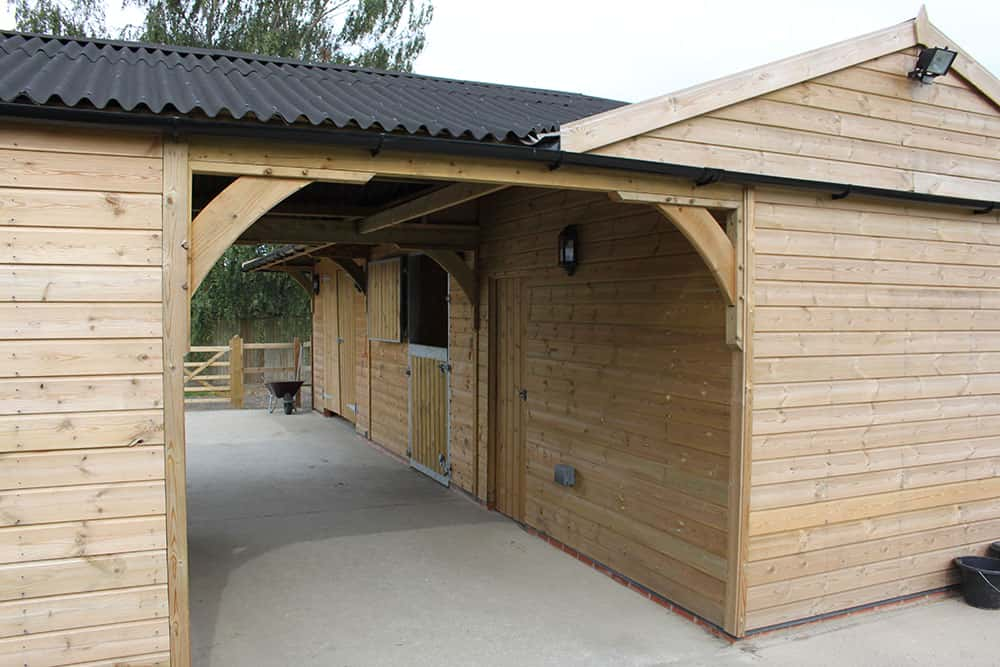 Do our horse stable builders work in your town within Surrey?
Our experienced team of horse stable builders work throughout Surrey and have probably already built a bespoke stable in your town – below is a list of the towns we have most frequently visited in Surrey.
| | | | | |
| --- | --- | --- | --- | --- |
| Woking | Guildford | Walton-on-Thames | Ewell | Esher |
| Camberley | Redhill | Leatherhead | Epsom | Weybridge |
| Ashford | Egham | Staines | Farnham | Horley |
| Godalming | Reigate | Caterham | Frimley | Cobham |
The benefits of working with our horse stable builders in Surrey
Our team of expert horse stable builders in Surrey will work with you from design right through to construction, ensuring that your new timber stables are made-to-measure for your requirements. We have over 35 years' experience building bespoke stables, so we understand exactly what features you need for them to meet your needs and those of your horses. Our experienced team of horse stable builders in Surrey will make sure that you get a product tailored specifically for you. This means that our timber stables are built using high quality materials including thick cladding and roof linings, as well as adjustable hinges which ensure they're always easy to open!
Stables that are built to last by our skilled horse stable builders in Surrey
Horse owners know that their stables need to be strong and secure. When you consider the value of your horses, it makes sense to make sure that they are housed in a stable that is safe and secure.
Our horse stable builders have decades of experience in building bespoke stables for clients across Surrey. We use only high-quality materials such as Tanalised® timber so you can rest assured knowing your horses will always be safe inside one of our well-designed buildings. Call 01233 740944 or email us at [email protected] today to discuss how we can build the perfect stable for your needs!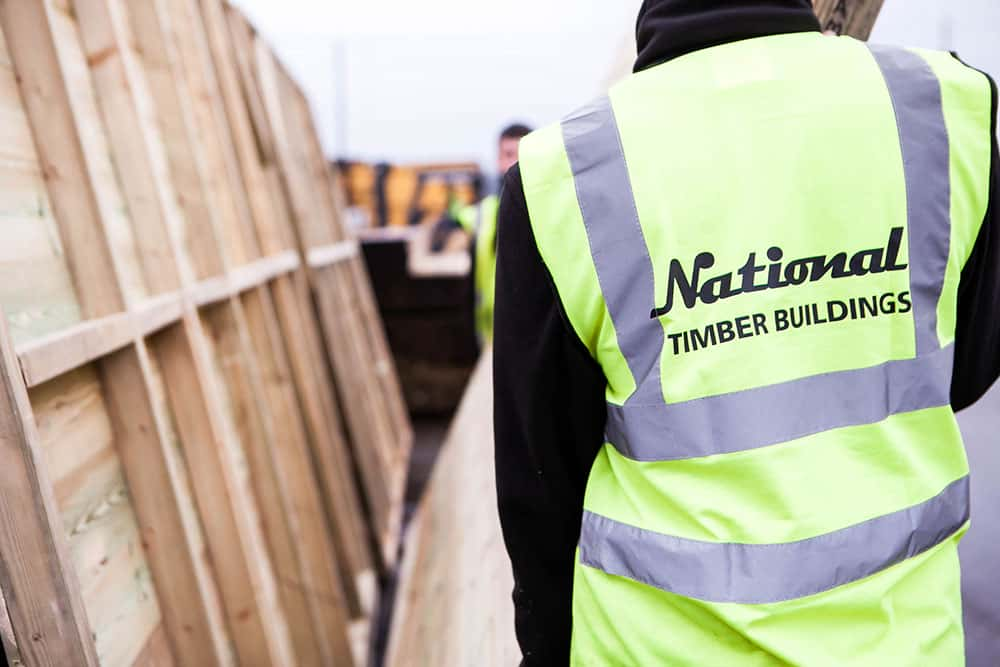 35+ years' experience
as master horse stable builders in Surrey
At National Timber Buildings, we have more than 35 years' industry experience building all kinds of bespoke stables and barns in Surrey. Our team has the skills and knowledge needed to create any type of structure that you wish for your horses. Whether you need a single loose box or an entire yard full of stalls, our dedicated staff will work with you every step of the way to ensure that your new stable is exactly what you were looking for when it comes time for delivery!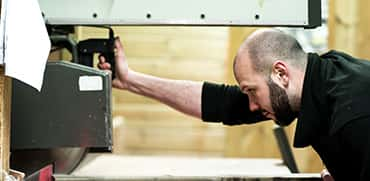 Industry-leading products.
By choosing our industry-leading stables, you get the best of both worlds; we use high-quality Tanalised® timber as well as other premium components such as stainless-steel screws, which means our customers know they're getting something that will last a long time without needing much maintenance at all!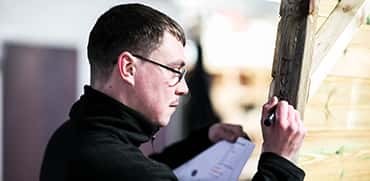 Quality control.
Hire our team of professional stable builders who will do everything for you while maintaining the highest standards in terms of quality control. We'll manage the design and construction of your horse stables from start to finish.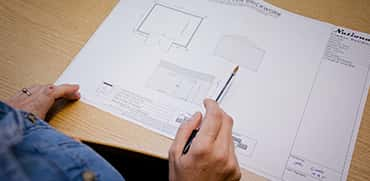 Accountability.
By hiring us you will enjoy a hassle-free experience that is guaranteed by our full accountability for your project. As professional horse stable builders in Surrey we only use expert craftsmen who do what they say they will do when they say they will do it!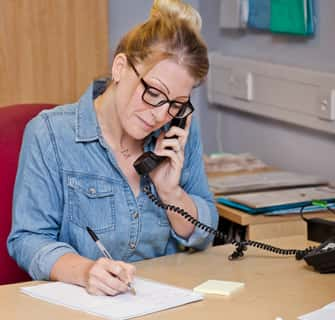 Get a quote for your timber workshops
Please get in touch if there is anything you would like to know about timber workshops. We have an expert team on hand who will be happy to answer all your questions.
Call us: 01233 740944
Email us: [email protected]
Where in Surrey and the surrounding areas have our horse stable builders worked?
Over the years we have built stables for horses all over Surrey, including:
Redhill Road, Cobham
Tilt Road, Cobham
Howell Hill Grove, Ewell
Sandhills Lane, Virginia Water
Broadbridge Lane, Smallfield
Bunce Common Road, Leigh
Guildford
Effingham Common Road, Effingham
Glasshouse Lane, Kirdford
Church Lane Hooley, Coulsdon
Leatherhead Road, Oxshot
Carshalton Road, Banstead
Tilford Road, Hindhead
Bookham Road, Downside Cobham
Pasturewood Road, Holmbury St Mary, Dorking
Lyne Lane, Virginia Water
Egham
Bletchingley, Redhill
Sparrow Row, Chobham
Tilford Road, Churt
New Haw, Addlestone
Union Lane, Kingsclere, Newbury
Shellwood Road, Leigh
Chessington Road, Ewell
Guildford Road, Wotton, Dorking
Warbury Lane, Woking
Westcott Road, Dorking
Picketts Lane, Redhill
Penwith Drive, Haslemere
Westcott Street, Westcott
Tower Road, Hindhead
Bagshot Green, Bagshot
Harps Oak Lane, Merstham, Redhill
Peaslake, Guildford
Haroldslea Drive, Horley
Dawes Court, Esher
Housemill Lane, Byfleet
Westcott Street, Westcott