Timber workshops in Berkshire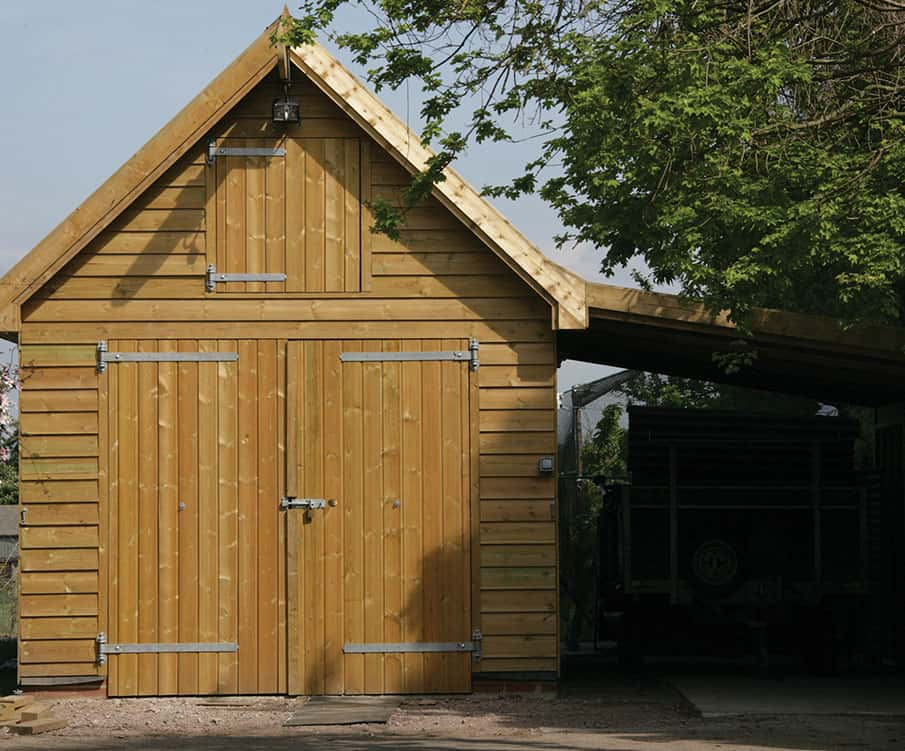 If you need more space to work or run your business, but don't want the hassle of moving premises, a timber workshop is an attractive option. However, with so many different options available it can be difficult to know which one will suit your needs best. Timber workshops are flexible and versatile structures that can be used for anything from craft studios to garages and garden offices. A timber workshop in Berkshire will give you the extra space you need without having to move house. We will work closely with you throughout the design and build process – you'll be enjoying your bespoke timber workshop before you know it!
Our team of experts will create a bespoke timber workshop structure that is tailored specifically for your needs. Whether this is storage, office space or something else entirely, we'll help ensure that your building works perfectly for its intended purpose.
Call 01233 740944 or send an email to [email protected] today to tell our team about your timber workshop needs in Berkshire.
Designed to meet your needs – bespoke timber
workshops in Berkshire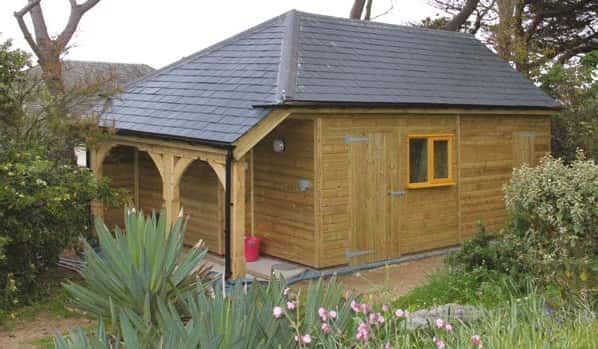 At National Timber Buildings, we will work with you to design and build a bespoke workshop that meets your specifications perfectly. We can even help if the space is limited, or specific measurements must be met. With years of experience designing and building timber workshops, we have everything it takes to ensure every aspect of the project goes smoothly from start to finish.
Our team will work with you throughout the process so that your customised timber workshop is exactly what you want it to be! From initial planning through to construction and completion, our experienced staff are there every step of the way. We'll make sure all aspects go as planned and will meet any additional needs along the way. We offer high-quality timber workshops that provide excellent value, no matter how big or small they are.
Explore your options further with a copy of our brochure
The best place to start is with our free brochure. Inside you'll find design ideas and product information that can help you choose the right structure for your project. Plus, we'll send it out completely free of charge!
Enter your postcode to request your brochure.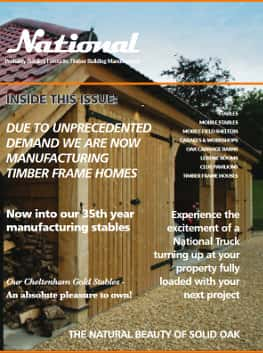 What do our clients think?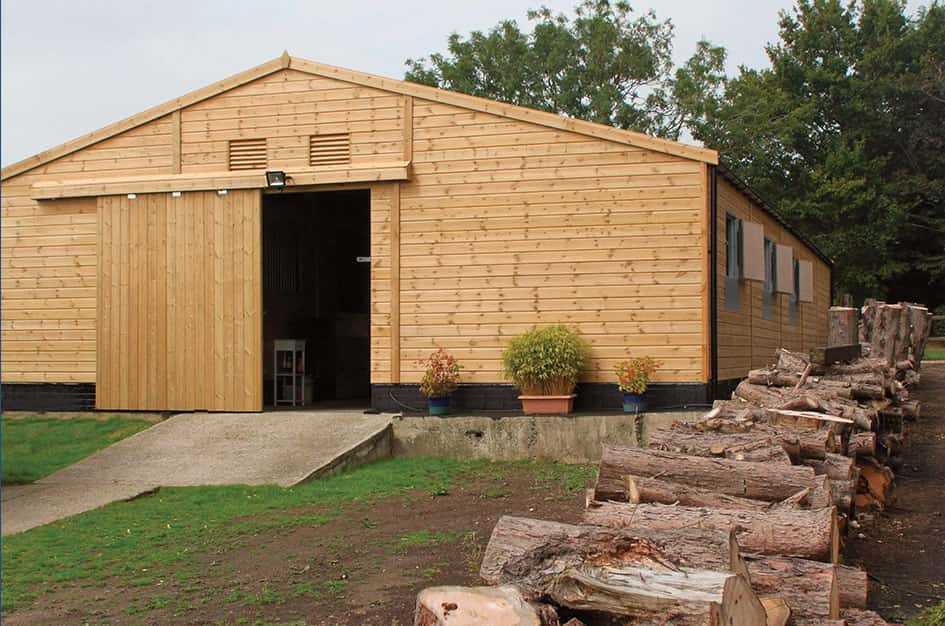 Do we build timber workshops in your town within Berkshire?
Whether you want us to design and build your new timber workshop or if you already have plans drawn up, our experienced carpenters will ensure the job gets done quickly and efficiently – below is a list of the towns we have most frequently visited in Berkshire.
| | | | | |
| --- | --- | --- | --- | --- |
| Reading | Slough | Bracknell | Maidenhead | Wokingham |
| Newbury | Woodley | Windsor | Thatcham | Sandhurst |
| Crowthorne | Ascot | Twyford | Wraysbury | Sunninghill |
| Burghfield Common | Sunningdale | Cookham | Hungerford | Datchet |
The benefits of our timber
workshops in Berkshire
Timber workshops in Berkshire are a great way to add value and storage space to your property. However, there is a risk that an inexperienced builder won't be able to produce results that last for the long term.
We have been building timber workshops in Berkshire for more than 35 years and we know how to build them right. Our team of experts can help you choose the best timber workshop design for your needs, while our experienced tradesmen make sure it's built with high quality materials and installed properly so that it lasts many decades longer than other options available on the market today. Call 01233 740944 or send an email to [email protected] today!
A quality construction process for timber workshops in Berkshire
Our extensive knowledge of the industry means we can offer expert advice on what type of timber workshop would be best suited to your needs in Berkshire. We are always happy to help our clients find the right solution, so they get exactly what they want from us in Berkshire.
You won't find anyone better than us when it comes to constructing quality workshops made from wood in Berkshire. We have been working within this industry for over 35 years, which has given us plenty of time to perfect our techniques and produce results that really pay off for our clients every single time in Berkshire.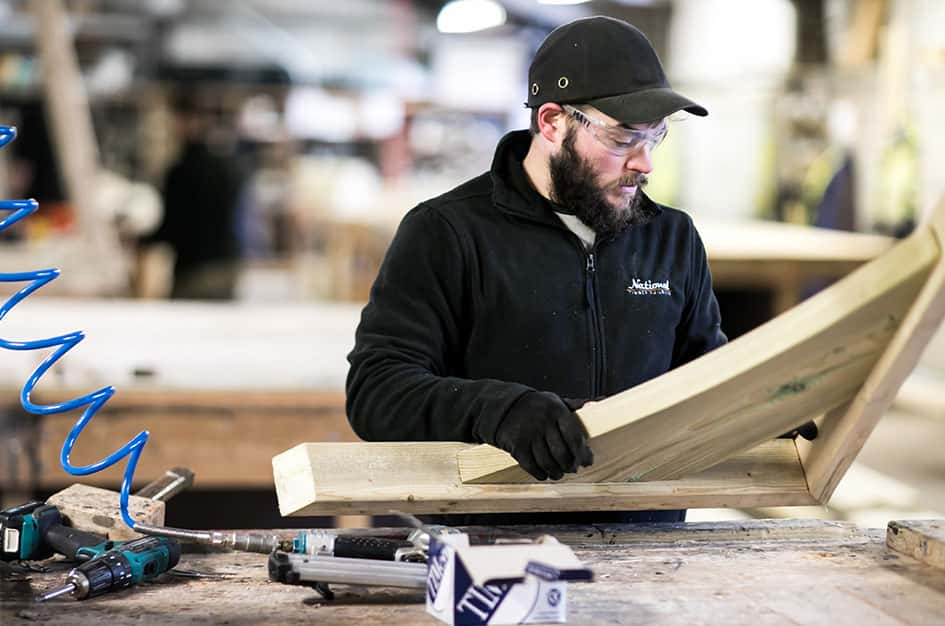 35+ years' experience producing
timber workshops in Berkshire
We at National Timber Buildings have been producing timber buildings for more than 35 years now. Our experience means we can offer expert advice on all aspects of building with timber, from design through to construction and beyond. We doe everything we can to provide the best possible experience for our customers in Berkshire.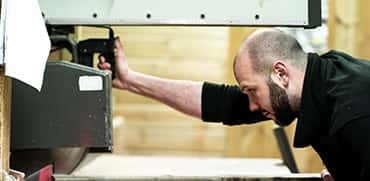 Industry-leading products.
Our workshops are assembled with quality components that allow them to withstand even the harshest conditions for many years. We offer industry leading products at affordable prices so you can get exactly what you need without breaking your budget or sacrificing quality.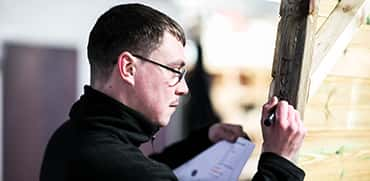 Quality control.
Our team will plan out every step of the process for you, from finding materials and suppliers right through to installation and maintenance. We'll make sure that your workshop meets all industry standards and complies with local regulations. If there are any problems along the way, we'll be on hand to address them immediately.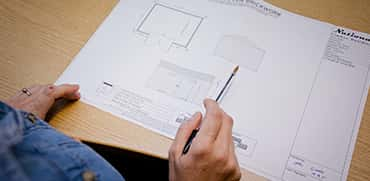 Accountability.
Our bespoke timber workshops are manufactured by hand using traditional joinery methods which means they will stand up to years of use under demanding conditions. All our buildings are designed with longevity in mind, meaning they can be easily maintained or extended if needed, ensuring minimal down time between uses on site.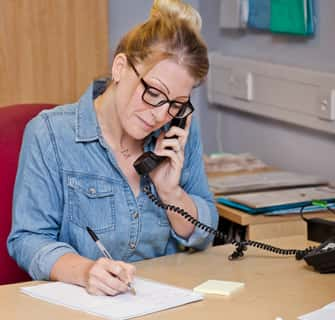 Get a quote for your timber workshops
Please get in touch if there is anything you would like to know about timber workshops. We have an expert team on hand who will be happy to answer all your questions.
Call us: 01233 740944
Email us: [email protected]
Where in Berkshire and the surrounding areas have we installed timber workshops
Over the years we have installed timber workshops all over Berkshire, including:
Hogwood Road, Finch Hamstead
Lutmans Haven, Knowl Hill
Upper Lambourn, Hungerford
Farley Hill
Cheekendon
Forrest Road, Binfield
Mortimer, Reading
Kingsclere, Newbury
Sandy Lane, Tadley
Tutts Clump, Reading
Redhatch Drive, Earley, Reading
Wellingtonia Avenue, Crowthorne
Wilson Close, Newbury
Stanford Dingley, Reading
Hopgoods Green, Bucklebury, Reading
Blandys Lane, Upper Basildon
High Street, Newbury
Kiln Hill, Upper Basildon