Whether you are an experienced rider or completely new to the game, buying a horse is a big deal, particularly if you consider yourself a beginner and have never bought a horse before. If you fall into this category, worry not! We have put together the following golden nuggets of advice to help you choose the perfect horse for you and your set up, and to help ensure your horse ownership journey is a good one.
Green horses
Green is a very commonly used term to describe a horse with little to no formal training. If an advert says "green", consider if it is worth pursuing before you dive in headfirst. If you are not confident in the saddle yourself, it is probably not a good idea to invest in an unpredictable, unexperienced horse. Leave young horses to the experienced horse owners who will be confident at carrying out their education and training. After all, a sensible, well trained older horse will be more likely to help you progress with your riding than an excitable youngster will. Look for horses five-years-old and up.
Enlist the help of an experienced horsey person
When you are looking to buy a horse, sometimes the exciting prospect of owning your equine friend can cloud your judgement. Plus, if you are new to horses then you may not even know what to look for when viewing a horse. If possible, take an experienced horse owner, trainer or riding instructor along to the viewing with you so they can check for signs that your prospective horse is in good health and rides well. That way you will prevent being ruled by your heart rather than your head and you won't miss anything.
Check ground manners and don't rely on the seller's commentary
Just like buying a house, sellers will sometimes try a few little tricks when offering their horses for sale. Sellers may take advantage of first-time horse owners and use their inexperience as an opportunity to make a quick sale. For example, if the seller suggests having the horse tacked up and ready to ride when you arrive, politely ask that they wait until you get there. This way, you will be able to observe how the horse behaves coming out of the stall/pasture, being led around, getting groomed and getting tacked up. If the horse isn't playing ball prior to getting his saddle on, you may want to consider your decision. Ground manners are important for a successful partnership considering you will be spending more time handling your horse on the ground that you will in the saddle – ask yourself 'am I experienced enough to handle the issues I've witnessed'?
Seeing the current owner handle the horse from the saddle is also important. Does the horse stay still when mounted or is it excitable or stressed? Ask the seller to ride the horse first, before you even consider jumping on. Again, this will give you a good idea of what you will be dealing with and if you can cope with it as a beginner. If the seller isn't comfortable getting on a horse before you do, that would suggest a problem! It's also a good opportunity for you to check the horse over while you still have two feet on the ground!
Do make sure you ride the horse after the seller though. Just because a horse or pony performs well for his owner, that doesn't guarantee he will do the same for you. Remember to take you riding helmet!
Size, breed and temperament – what's best for a beginner?
When it comes to size, you need to feel comfortable and bear in mind that bigger is not always better. Just because a horse is small it doesn't necessarily mean they are less impressive. When it comes to the perfect breed for a beginner, we would recommend steering clear of any horses referred to as 'hot' or with 'a lot of blood'. Typically, Arabs and Thoroughbreds are known as flighty and may need an experience hand to manage them effectively. Warmbloods can also prove tricky for a first-time buyer.  Cob horses are not really a breed, technically they are a 'type' but, they make perfect partners for novice owners and riders. 
The horse you have been learning to ride on is probably your best starting point when considering the type of horse to look for. You will have developed a certain style and affection for that breed or type and will likely feel confident and safe when riding a similar type.
Predicting the temperament of a horse is difficult, particularly as you will be a stranger to them the first time you meet. So, make sure you ask lots of questions regarding why they are selling, how long the seller has owned the horse etc. to try and gage if the current owner is selling the horse because of an unwieldly personality or not. When you view the horse, do everything yourself – tack him up yourself, groom him, bring him from the field yourself, do everything you would if he were yours. It will give you a good feel for the horse and a good opportunity to really observe his body language and to get a good idea whether you feel he is a good horse or not.
Listen to your gut…if you feel something isn't quite right, it probably isn't, and you should avoid purchasing (or at least give yourself some time to consider things and view some other horses).  Ask around at local barns to try and find a reputable seller – word of mouth is generally the best way to find available horses.
Basic farrier and vet checks
Don't be afraid to ask the seller who their regular farrier and veterinarian are and give them a call to inquire about the horse in question. While they probably won't be able to go into specifics, they will most likely answer general questions and you can ask them if they would recommend you buy the horse". Bring in your own vet for a basic check up on the horse too before you sign on the dotted line – Investing in a horse is a long-term commitment so it is worth the time and money carrying out a vet check for peace of mind.
In short, if you love horses, you will love owning your own. Just be careful when going through the process for the first time. Have your wits about you, ask for advice, take a horsey buddy with you, ask tons of questions, and observe (and try) everything for yourself, exactly as you would at home. You can even ask for a trial period – if the current owner has a real love for horses, they will want the horse to go to a well suited and caring owner, so they just might be in favour of it. Naturally, if you need shelter for your new equine friend – you know where to come!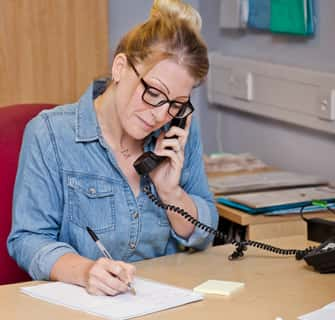 Get in touch
Want to know more about choosing low-cost, high-quality stables? We're happy to answer all your questions. Call 01233 884502, email [email protected] or send us a message and we will respond ASAP.