In the coming weeks, we will begin to think about packing up the BBQ, dusting off our wellies, reaching for our autumn wardrobe, and commencing thermostat wars with the other members of our households!  For those of you caring for horses, there will be a few other jobs to add to your checklist in order to ensure you've taken the necessary precautions to keep your horses safe and secure during the colder months until the joys of springtime appear once again.  Here are some helpful reminders of things to consider when carrying out your autumn/winter seasonal prep…
Preparing your horse for autumn/winter
Now is a great time to think about stocking up on food for your horse. If you are harvesting and baling your own hay, make sure you check what storage capacity and volume you have.  Alternatively, if you have enough storage space, why not buy your winter hay supply now?  Buying in bulk is often kinder on your purse strings and ensures consistency across the bales (which is not always the case if you buy as you go, especially when buying from different suppliers).  We have seen plenty of sun this year, enough to make a good supply of hay, so hopefully there will be no hay shortages to contend with but, this is not always the case.  Buying early can avoid panic and extortionate price increases during shortage periods.  Be sure to check all purchased hay regularly for signs of mould and spoilage.
Bedding and footing materials for your horses are other essentials that would be good to stock up on now if you have the space to store. Again, purchasing early can reward you with some great discounts.
Check, repair, and clean equipment. Check over your clippers, sharpen blades, and service them if required.  Any tack that will go unused throughout the cooler months should be cleaned, oiled, and stored away so they are ready to go come spring.  Check blankets and rugs for holes, give them a wash ready for use.   If you are super organised, you might want to pick up some new summer rugs now while they are likely reduced in price.  Saddlery shops will be no doubt wanting to make way for winter items, so grab a bargain to store away ready for next summer.
Are your horse's vaccinations and worming up to date? It is a good time to check ahead of the season and tick off your 'to do' list.
To ensure optimum care for your equines during the winter, you will benefit from reviewing your cleaning, exercise and stable management schedules to make sure they are still realistic and attainable for everyone responsible for helping you care for your horses. You may also want to review your horses toybox – humans are not the only ones to get a little melancholy during the winter!
Preparing your stables for autumn/winter
While your horses enjoy being out on the grass over the next few weeks of the summer, take the opportunity to carry out any repairs and maintenance to stables and outdoor buildings. You want to make sure stables are leak free, clean, secure, disinfected and in general tip top shape for when your horses spend more time indoors during the winter months.   Check all the lighting and electric equipment too, you do not want to be changing lightbulbs during the darker evenings or in the rain.
Don't forget to make sure the stable guttering is clear, remove any debris so that rainwater can flow into your water butt without flooding the outside of your stable. While we are on the subject of water, you may want to top up the hardcore on areas surrounding your stable/shelter (particularly the entrance) to help prevent these areas becoming muddy and boggy following large amounts of rainfall.
Even in the coldest weather, the microbes in your compost pile must be kept active. This means making sure the pile stays a little warm.  In preparation for this, harvest the finished compost during autumn to make room for new additions to the mix over the winter.  If you are able to isolate your horses away from the main pasture, autumn provides a great time to lay compost but, it is important to avoid allowing grazing when the compost is decomposing, as bacteria in the soil can harm horses even as it fertilizes the ground.  If you are unable to lay compost, make sure you cover the compost pile well to prevent rain from falling directly on the pile to keep moisture under control.
Carry out a general overhaul and clean-up of the stables and their surrounding area; mend any broken fencing, remove any poisonous plants (such as Ragwort), check gates are working properly and adjust if they have dropped of their hinges. Remove cobwebs and disinfect the stable, wash it out and leave to dry thoroughly.
Remove the muck – it's a dirty job but someone has to do it! Cleaning the stables once every few days will help prevent build up during the autumn and wintertime.  Manure left standing will quickly become mud and muck when the rain begins to fall.
Before the first frost hits, you will do well to clear paths ready for the year ahead. Please be careful if you are spraying any kind of weed killer as they can be very harmful to horses. Its always best to bring in all your horses before commencing the works.
As every good equestrian knows, planning is essential when looking after horses.  Hopefully, you will have found some helpful suggestions within this blog to help you get a head start for a busy autumn and winter.  If you are thinking of adding a mobile field shelter or stable to your autumn to do list, or maybe you want to make some alterations to an existing building, just give us a call.  The team at Nationals would love to help.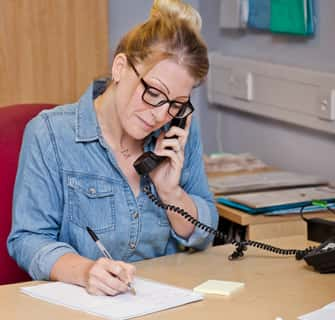 Get in touch
Want to know more about choosing low-cost, high-quality stables? We're happy to answer all your questions. Call 01233 884502, email [email protected] or send us a message and we will respond ASAP.