The recent lockdown and ongoing restrictions has left many of us with extra time on our hands to reflect and take stock of the things that are of upmost importance to us.  It has also forced us to try things that we previously may not have considered, or it may have sparked a desire for you to follow your passions. If you would like to commit some extra time to a new hobby, or you are simply in love with horses and want to pursue a horse related activity, you will find this blog helpful.
Give horse riding a go with some horse riding lessons
We cannot write about horsey hobbies and not mention riding itself!  Although many people start to learn as children, you can learn to ride horses at any age, so don't feel discouraged to try if you are an adult beginner – it's never too late to learn a new skill or try something new. 
Horse riding is not just good for you physically, it's great for your mental and emotional health too and let's face it, we are all going to need a strong state of mind as we enter the winter months ahead of us having already spent much of 2020 indoors.  Horse riding allows you to make the most of being outdoors in the fresh air and absorbing essential Vitamin D as a result of seeing and feeling natural light.   Physically, you will be getting your heart pumping and getting a good cardiovascular workout, helping to burn fat and stimulate the hormone Serotonin, which is a 'feel good' hormone that is great for enhancing our mood and generally making us feel happier.  When exercising we also release endorphins which can help relieve tension and stress and just being outside and at one with nature, enjoying beautiful scenery can prove a real tonic.
Whether you are an established rider or completely new to riding, you will undoubtedly grow your social circle as you meet new people at the yard, during lessons, attend competitions/events (if you wish) and generally immerse yourself in your local equine community.
So, if you love being outside in the fresh air, have a love of animals and are looking to start a new hobby or meet new people, find your nearest riding school and book a lesson asap.
Volunteering
If you would rather keep your feet on the ground, why not volunteer at your local stables or look to the hundreds of charities and organisations in the equestrian world where you can make a positive difference whilst getting your horsey fix.  At this current time it may prove difficult for organisations to take on volunteers in the normal way due to the restricted numbers of staff allowed onsite – obviously paid employees responsible for the care and welfare of horses must take precedent at the moment.   However, it doesn't stop you from doing your research and finding out the information you need, so you are ready and raring to go once things are back to something resembling normality.
In the meantime, you may want to consider supporting an equine welfare charity with some much- needed fundraising efforts.  The charity sector is facing huge challenges at the moment, mainly due to so many fundraising events being put on hold.  So, if you can execute some safe and creative ways to fundraise where social distancing is manageable, go for it.
Exploring equestrian art and the joy of painting
If you fancy exploring your creative side, you may like to immerse yourself in the world of equine art.  You may already be familiar with British equine artist Laura Jeanne who is most famous for her life size, one of a kind hand painted horse statues.  Kate Simpson's beautiful fine art is another artist worth looking to for inspiration; Follow her work on Instagram @katesimpsonfineart.  You may even be inspired enough to pick up a paint brush yourself.
Painting is not only relaxing, and enjoyable, it is also a great stress reliever.   Painting often allows our minds to relax and let go of problems that may be contributing to stress levels, it also keeps your mind strong, sharp, and focussed.  If you want to trial a few lessons to help you get started, visit your local adult education college who will no doubt have a selection of classes, aimed at beginners and beyond, for you to choose from.  Local art societies often hold exhibitions of their works within their local area.  These are a great way of meeting like-minded people, enjoying local talent and gaining inspiration.
We asked local artist John Harvey, what he loves most about painting: "I've never been able to find enough time to do as much painting as I would like – Lockdown has changed all that, it's kind of been a double whammy for me.  I am mostly inspired by nature, so I grab my camera and head off on some nice walks – which is good for me!  I choose a nice sunny day to walk, and on a wet day I paint.  I paint in watercolour and get totally absorbed and lose all sense of time.  For me, the perfect picture to paint is…atmospheric sky, rolling hills, wildflowers in the foreground, and why not add some horses in a field in the middle behind the flowers?"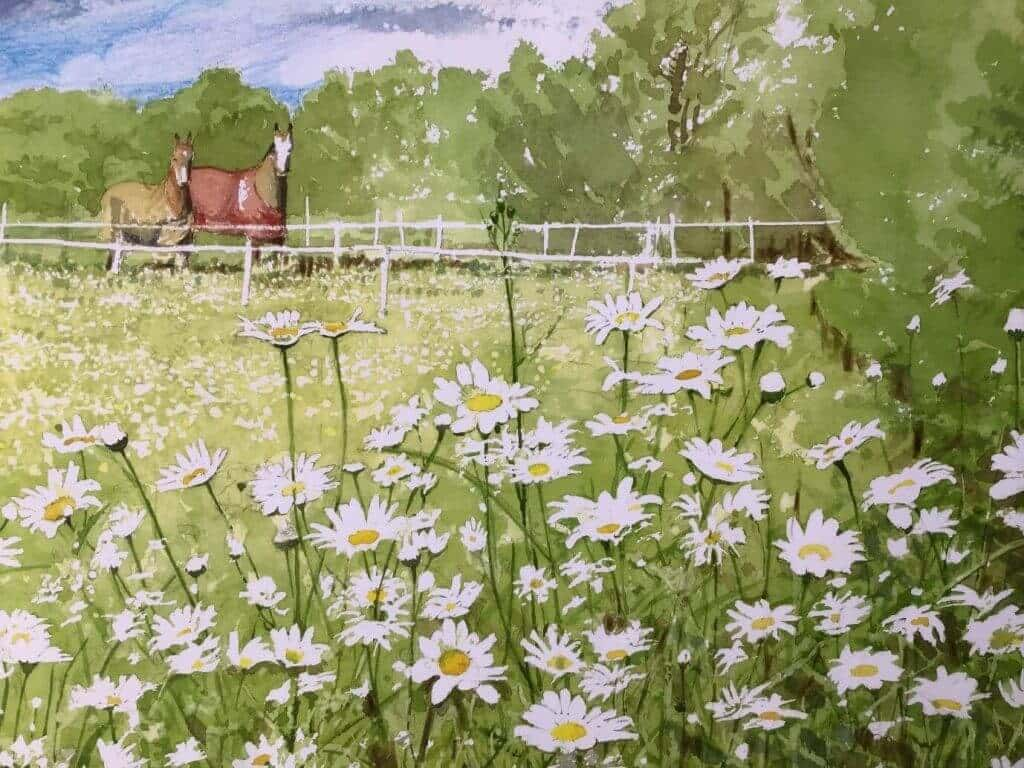 More of John Harvey's beautiful works can be found on his website.  John is also a member of the Faversham Art Society and often displays his works at associated exhibitions and events.
Horse photography
If you are a horse owner or work within the equine world, you may like to hone your photography skills so that you can take and display treasured photos and memories of your horse or the horses you work with.  Again, your local adult education college would be a good place to start if you are completely new to photography.  They often have a range of courses to suit all levels, particularly beginners.  Alternatively, if you are already quite experienced in photography you may be looking to hone your skills with some bespoke, 1 on 1 tuition?  Or maybe you are looking for some help with equine photography for your business? The Training Barn have a range of courses for tailored for an array of purposes.
Plan a play-at-home day at the races
Just because we are unable to enjoy the real deal at the moment, it doesn't mean we can't still have fun.  Why not start a regular games night in your household or with some friends?  Kick off proceedings with a play-at-home day at the races.  There are so many racing games on the market now that come with pre-recorded races on DVDs and provide everything you need to enjoy a flutter in the company of friends and family.  You can study the form of the horses, check the odds, then place your bets!
When it comes to hobbies, it's horses for courses!  However, we hope this blog has been helpful in kickstarting a new passion for you.  If you're next hobby or project involves a new summerhouse in the garden, a new gazebo, garage, workshop or other timber building …you know where we are!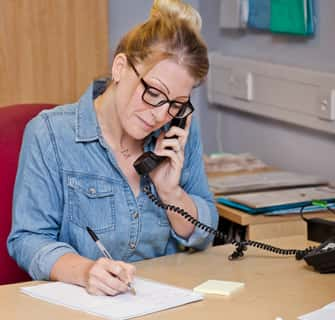 Get in touch
Want to know more about choosing low-cost, high-quality stables? We're happy to answer all your questions. Call 01233 884502, email [email protected] or send us a message and we will respond ASAP.