Horses have not been used in combat by the British army since World War I, but that doesn't mean they no longer play an important role in the military. In fact, it is widely known that with just shy of 500 horses, the Army has more equines than it does tanks! Today, horses in the military fulfil a ceremonial role only.  Only two mounted elements survive in the British Army namely, The Household Cavalry and the King's Troop Royal Horse Artillery, and both the cavalry and horse artillery (that's 200 horses) are an impressive feature at the Trooping of the Colour every year. However, the Queen's birthday parade is not the only place you will spot horses in London, we look at a few other places you might see these beautiful creatures.
Work
Horses are well known in London for patrols on London streets and main parks, the policing of sporting events, and crowd control at demonstrations, transporting royals and military including ceremonial duties such as 'Changing of the Guard and 'Trooping of the Colour'.
There are even a herd of shire horses still working in London, mowing the lawns and traverse woodland slopes in and around Richmond that machinery cannot reach. Shires do not damage the soil as much as tractors, allowing wildflowers to grow and provide habitats for wildlife. Shire horses are also still used to pull trams and carriages around London's Royal parks, and you will fall in love with them even more when we tell you that they also work in equine-assisted psychotherapy, with teenagers, the homeless, and soldiers with PTSD in therapy.
London's military have a long history with horses, and it is not uncommon to see regiments of the Cavalry riding through London's parks on guard change and exercise duties.
Leisure
Horse riding in London is still a popular leisure past time. Hyde Park is a particularly popular riding spot. The park has two designated bridleways used by all kinds of horse riders from local stables to the police and Royal horse guards.  A relaxing hack around Hyde Park offers some spectacular views.
Horse racing is another leisure activity loved by Londoner's. In fact, it is the second largest spectator sport in Great Britain! From Royal Ascot and Sandown Park to Kempton Park and The Grand National, there are plenty of race meets to choose from throughout the year.
Pleasure
If sitting back and enjoying a show is more your kind of thing, The London International Horse Show at ExCeL London, or Royal Windsor Horse Show will not disappoint. The London International offers spectacles of Horse dressage and show jumping, and the Royal Windsor is an outdoor show that takes place in the private grounds of Windsor Castle and is one of the UK's premier showing events.
Don't forget, if you are looking for a bespoke timber shelter for your horse, whether for just one horse, or a whole livery yard full, we can help. We have designed and built stables for over 40 years and have become a household name in the horse stables niche.  Give us a call on 01233 740944 if you would like to chat.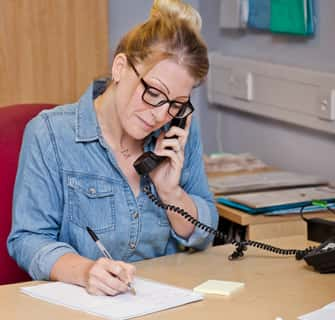 Get in touch
Want to know more about choosing low-cost, high-quality stables? We're happy to answer all your questions. Call 01233 884502, email [email protected] or send us a message and we will respond ASAP.