If you would like to build a permanent equestrian construction – such as stables or field shelter – it is very likely that you will need planning permission.  The need for planning permission for stables will depend on whether the stables fit within the permitted development criteria for your local area.  We explore if planning permission for stables is necessary and if so, what factors may be considered when submitting your planning application.  We will then guide you through how you go about getting planning permission, step by step.
Do I need planning permission for stables?
If you intend on building a stable on land that falls outside the official boundaries of your garden (you may need to refer to the deeds of your house to find this out), you will definitely need to obtain planning consent before you start your build.
Alternatively, if the proposed development falls within the official boundaries of your garden you may not require planning permission for stables, as you may be able to build under permitted development rights.  There will still be certain conditions that must be adhered to, so it is always worth doing your research and checking the deeds of your house for potential restrictions, such as a covenant that confirms you cannot keep hooved animals in your garden.  Other considerations when planning a stable in your garden include:
The building must not exceed 50% of your garden area
It must be at least 5 metres away from the house and the boundary of the garden.
The stables should be for private and not commercial use.
It is always best to confirm everything with your local planning authority.  You may have to inform them how the stable construction will blend in with the area, or inform them that your land won't depreciate in value with horses on it, or confirm how you will assure neighbours that the noise and smell will not be a problem etc.
If your planned structure is not permanent (such as a mobile field shelter) it could be argued that you do not need planning permission for stables, as you may be able to build under permitted development rights.  Again, there are still rules around this (for example, the stable must not require footings and must be deemed mobile), so it is always best to seek advice.
It is your responsibility to seek planning permission from your local planning authority before you start your build otherwise you may face devastating consequences.  If your structure is deemed illegal, you will not be allowed to build it.  If you proceed with the build illegally you are likely to face costly enforcement action by your local planning authority and ultimately, possible demolition of the building.
How do I get planning permission for stables?
The Local Planning Authority (LPA) is responsible for deciding whether building work can take place.  As we touched on above, planning permission is not just about the size of the intended building but it also takes into account its location, intended use, the design and appearance of the building, how it will be accessed and the impact it will have on the environment.  It is also important for the LPA to check that the building complies with health and safety regulations.
5 steps to getting planning permission for stables
Contact your planning department for advice on obtaining planning permission. Ask for their help and find out if there are any specific guidelines you need to know about before starting your application as all LPA's are different.  They can also advise you on what is more likely to be accepted.
Be prepared. As a bare minimum a planning application for a stable will require submission of application forms, location plans and elevation drawings of your proposed stable block.  If you are intending quite a large build, the LPA may also ask for specialist reports such as flood risk assessments.
Fill out your application forms and submit your application.
Once you have submitted your application, you will encounter a wait (normally two or three months but can take longer) before you find out if your application has been successful. During this waiting period the site will be inspected, your neighbours (if any) will be consulted and your local authority may come back to you with suggested amendments.
When your local planning authority gives you a final answer you will either be able to proceed with the build or you will need to take their proposed changes on board.
Top planning application tip
Be realistic and as flexible regarding the design and location of your proposed stable as you can as this could really make all the difference as to whether or not your application is successful.  Being honest and helpful with the local planning authority during the application will help the process run smoothly and swiftly.
At National Timber Buildings, we design and build stables for every type of horse owner whether you have one or two small ponies, or an entire livery yard's worth of professional racehorses. So, if you are considering building a stable or any other timber building please do give us a call, we'd love to help.  We have over 35 years of experience and knowledge in building stables and timber buildings…that is a lot of planning permission applications!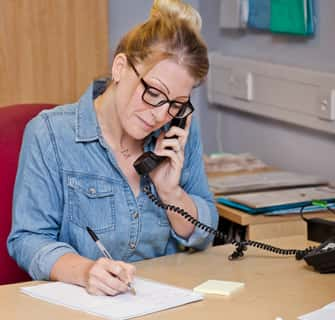 Get in touch
Want to know more about choosing low-cost, high-quality stables? We're happy to answer all your questions. Call 01233 884502, email [email protected] or send us a message and we will respond ASAP.