What a history-making year we have found ourselves in.  2020 has certainly been taunted by its fair share of challenges.  The business world has witnessed many SMEs in particular, struggle to stay afloat and our hearts go out to colleagues within the equine community, especially the smaller charities and welfare organisations that are really suffering financially due to the cancellation of essential fundraising events.
For the team here at National Timber Buildings it has been a year of adjustments, but the team have coped amazingly well with the challenging workarounds and work schedules put upon them.  Here are some of our highs and lows of this memorable year.
We started the year with a very busy schedule and have certainly shown our diverse capabilities in the last twelve months erecting everything from stables, clubhouses, carriage houses to summer houses/home offices.
When Lockdown hit us all in spring, it was a worrying time for us all.  It was difficult to determine how our business would be affected by Covid-19 and our priority turned to keeping our staff and customers safe and well.  Ensuring our HR procedures were up to date and keeping up with the changing Health & Safety requirement resulting from the virus was time consuming.  Our biggest challenge was trying to meet customer deadlines whilst trying to keep our staff and customers safe.  Luckily, our clients have been fantastic and very understanding which we are so grateful for.
Despite the turbulence along the way, we are very proud of what National Timber Buildings has achieved this year.  In fact, one of our favourite (and most rewarding) projects this year took place during the summer months.  We built a large Clubhouse for the East Kent Girl Guiders at their beautiful campsite in Mystole, Kent.  The clubhouse measures an impressive 13m x 1.8m and boasts a tanalised treated shiplap canopy supported by 200mm x 200mm tanalised treated posts.  It houses a shower, toilet, kitchen, utility area as well as a space for guiders to eat, socialise together and store equipment.  The building is a great, central addition to the land that already houses several other outbuildings for its campers.  Working with the Girl Guides Association is a first for us and was a pleasure to be a part of, particularly being a local community project.
We are extremely proud that we have weathered the pandemic which has been a huge relief.  For us to come out of this year on the other side stronger, is by far our best company achievement.
We also said farewell to our office administrator Jenny this year following sixteen years' service with Nationals.  Enjoy your well-earned retirement Jenny, the office will not be the same without you and your unique ability to keep us all in line!
So, what's new for 2021?  Well, we look forward to taking on heaps of new projects and hopefully some kind of holiday!
A HUGE THANK YOU TO EACH AND EVERYONE OF THE TEAM HERE AT NATIONAL TIMBER BUILDINGS FOR ALL YOUR HARD WORK AND MOST IMPORTANTLY A MASSIVE THANK YOU TO OUR CUSTOMERS FOR CHOOSING US AND SHOWING SUCH COMPASSION AND SUPPORT FOR OUR COMPANY.
Wishing you all a very Merry Christmas and a happy, healthy, and successful new year.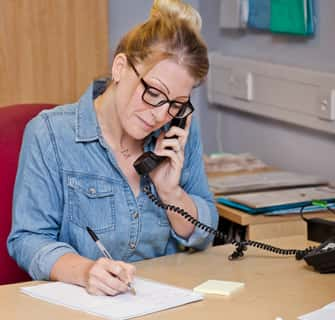 Get in touch
Want to know more about choosing low-cost, high-quality stables? We're happy to answer all your questions. Call 01233 884502, email [email protected] or send us a message and we will respond ASAP.