Mobile field shelters are quick, simple, sturdy, and versatile sheltering solutions for horses, donkeys, goats, sheep, pigs, or llamas. We've also seen many customers erect mobile field shelters for alternative uses too, such as to store hay, farm machinery and general storage. Usually built on skids, mobile field shelters are easy to move around your fields or paddock making them ideal for providing shelter from both cold and heat extremities, as well as restricting grazing when needed or providing confinement following illness or injury. The best part? Mobile field shelters do not usually require any planning permission.
What makes our field shelters and mobile stables stand out?
HIGH QUALITY MATERIALS AND CRAFTMANSHIP ARE USED IN OUR MOBILE FIELD SHELTERS AND TIMBER BUILDINGS.
OUR MOBILE FIELD SHELTER SPECIFICATIONS:
Tanalised timber All timber is pressure treated to prevent fungal decay and insect attack and ensure optimum lifespan.
Adjustable stable door hinges.
4 x 2" roof purlins in prefabricated steel joist hangers.
Galvanised, barred stable windows with sliding Perspex cover.
Onduline roofing and roof lining.
Heavy-duty galvanised steel skids with towing eyes to all four corners to allow easy movement and ground anchoring if required. Unlike many other companies, we prioritise steel skids over pressure treated timber skids.
Choice of canopy or no canopy front on all Mobile Field Shelters.
Stable ventilation.
Our range of mobile field shelters provide a variety of sizes and options. Our in-house CAD designers will take you through the entire design process, so whether you need an 18-, 24- or 36-foot shelter your equestrian building will be uniquely designed for your bespoke needs.
Framing
As the skeleton that supports all the features within a building, quality framing is key to a strong, durable shelter. We use strong C16 strength graded, and pressure treated timber for our framing and rafters as standard.
Shiplap
We use fifth grade (or better) quality shiplap as the exterior cladding for our Mobile Field Shelters. It provides a watertight, smooth finish that will be less prone to splitting and shrinking in comparison to cheaper alternatives. Our pressure treated shiplap will protect the shelter interior from the most torrential of rain and fierce winds, typical of British weather, ensuring maximum life expectancy.
Roofing
We use Onduline roofing which is maintenance free and extremely durable. We can also add roof lining do increase the life expectancy of the roof. Plus, it will help keep the shelter warmer in winter and cooler throughout the summer.
Easy to move
As their name suggests, Mobile Field Shelters are easy to move around which is important for paddock rotation and for using your pastureland as efficiently as possible. Horses will thrive if there is a constant patch of fresh grass available to feed on. In winter, you will benefit from moving your shelter out of boggy ground or angle away from fierce winds to create a windbreak for your horses. In summer, the shelter will provide much needed shade. Sometimes, it might just simply be a case of your horse having a favourite spot to graze on that motivates your reason to move. Whatever your reasons, our Mobile Fields Shelters are created with galvanised steel skids to make them easy to tow around from one place to another.
Mobile field shelter prices
Field shelter prices:
| | |
| --- | --- |
| Self-assembly – | from £1,960 |
| Erected – | from £2,330 |
(All prices are excluding VAT and delivery charge)
Self-assembly mobile field shelters
Our mobile field shelters are superb quality, and they are still significantly cheaper than permanent stables. However, if you are keen to lower the price further, you may want to consider completing the installation element yourself. Plus, if you are based in the Home Counties, we will even deliver it for free!
We will design your field shelter bespoke for your needs
Our experienced team of in-house CAD designers will listen attentively to your needs, requirements, and preferred style to create a shelter that exceeds your expectations. Whether you want to include slip rails, rooflights, guttering, or increase the eaves height, we will deliver.
All our timber buildings are designed and built to the same exacting standards from American barns, stables, summer houses and carriage houses, to home offices, gazebos, wooden garages, and hay barns. So, stop looking for generic mobile field shelters for sale, and start thinking about designing your own unique structure. Check out our mobile field shelters page for further details alongside our inspiration gallery.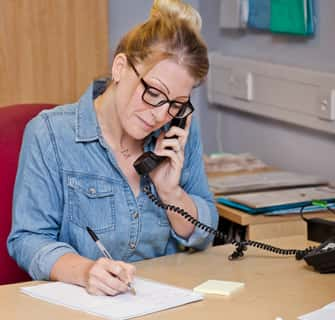 Get in touch
Want to know more about choosing low-cost, high-quality stables? We're happy to answer all your questions. Call 01233 884502, email [email protected] or send us a message and we will respond ASAP.